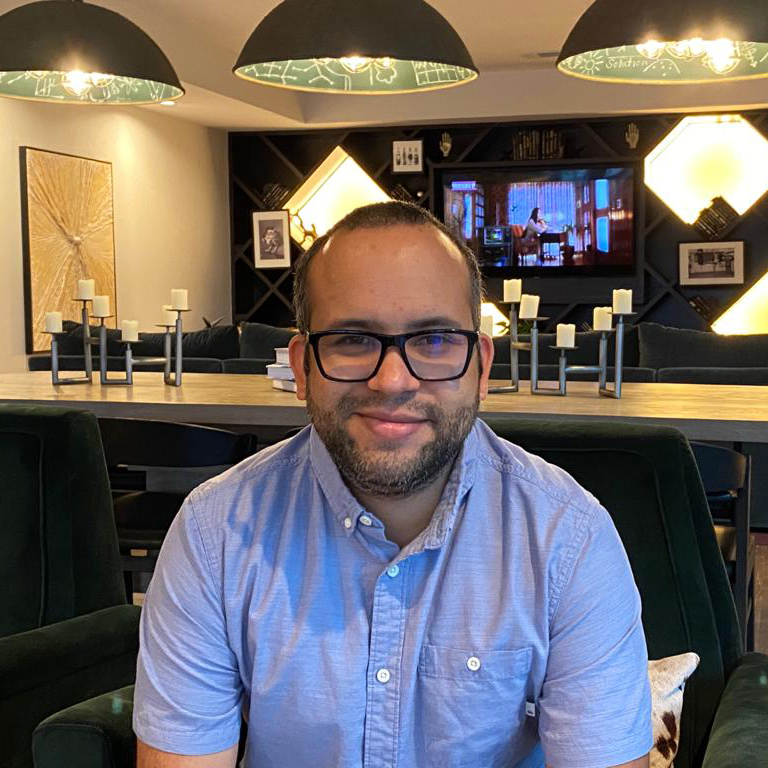 CHRISTIAN MONDRAGON
Senior Copywriter
Dieste Inc., Dallas
Mondragón is originally from Colombia and was recognized as the #1 copywriter in Colombia by the One Club ranking in 2017 and among the global top 50 Most-Awarded Copywriters by Direct New Ideas in 2016.

Since starting his career in Colombia, he has been behind several award-winning projects such as the Donate Life California's "Second Chances" initiative (2019-2020) and The BulletPen Project (2016- 2017), created for the signing of a peace treaty that aimed to end 52 years of war in Colombia. His work has won a variety of awards from Cannes Lions, LIA, One Show, Clio, New York Festivals, Arts Director Club, Radio Mercury Awards, Effies, Ad Stars, and Young Lions, among others.

Beyond his passion for the business, Mondragón is writing a book for his beautiful son, Thiago Mondragón, who doesn't give a hoot about his daddy's rankings in advertising.
Attended Creative LIAisons in 2015
THE LANGUAGE THAT YOU NEED IN CREATIVITY
In 2015, I had the opportunity to attend Creative LIAisons in Las Vegas, Nevada, for the first time.

I remember that I did not speak a single word of English; however, I was willing to learn.

There were more than 100 attendees and dozens of conversations in which I just said, Hi.

More than 26 hours of seminars. 5 days of headaches just from trying to decipher other languages.

More than 30 hours of debate, as I debated with my mind: "How am I going to overcome this?"

Eight straight hours of sitting in on judging sessions, wanting to comment, but unable to find the words.

It sounds like a pretty negative anecdote, but it isn't.

This is the real and positive side of the story:

During those days we spoke in my favorite language: the language of IDEAS.

We spent 5 days with inspiring IDEAS.

I wrote down this quote from a presentation: "When you write well about the particular, you write well about the general."

I took a picture of a slide with these words:

"You can't be a great creative without having empathy for the people you talk to. The more you care, the better creative you are."

Finally, I enjoyed 8 straight hours of judging sessions, where the best IDEAS didn't need to be discussed.

So I returned to Colombia convinced that I had learned enough to grow and this is what has happened to me since then:

In 2016, I managed to take part in some of the most relevant ideas in my country of Colombia and won at the Best Ad festivals.

In 2017, I managed to land a job in Los Angeles California.

In 2018, I returned to Creative LIAisons.

In 2019, I managed to get several recognitions at some of the best ad festivals, including LIA.

In 2020, I joined one of the best multicultural agencies in the US, Dieste Inc. in Dallas, Texas.

Currently, I am working for brands such as: FritoLay, Dunkin, and Goya together with people that I admire greatly: Ciro Sarmiento, María Alejandra Ubrina, Gustavo Zapata, Marina Cuesta, Sergio Parreno, Matias Jaramillo, Abe García among others.

To conclude, I would like to share a phrase with our industry's new talent:

IF YOU WANT TO BE A SUCCESSFUL CREATIVE,
THERE'S ONLY ONE LANGUAGE YOU NEED TO SPEAK, IDEAS.

A special thanks to Barbara, Laurissa, Patricia and the entire LIA Awards team, for all the support they have given me and for supporting my growth in this beautiful profession.