Marketing & Public Relations:
Patricia Censoprano
Senior Vice President -
Marketing & PR
patricia@liaawards.com
Telephone: +1 917 287 2824
Creative LIAisons attendees will have the exclusive opportunity to participate in the InnerVation Lab Workshop
23 July 2019
---
Success in Times of Uncertainty
Presented by The Shark Group's Innervation Lab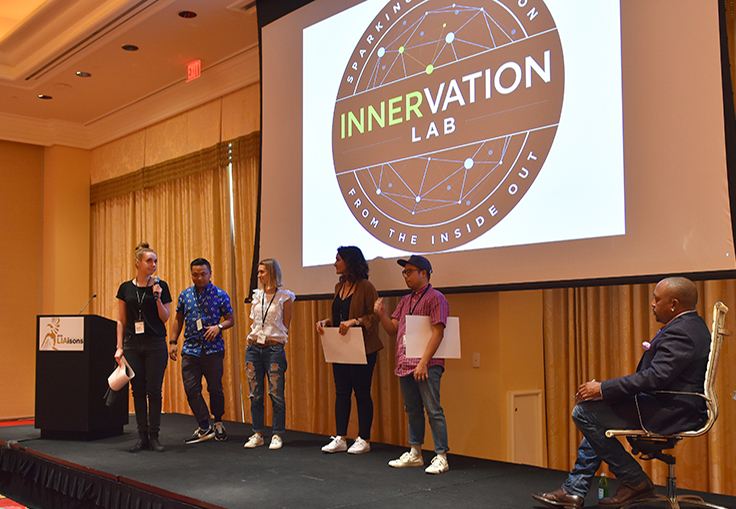 "When I grow up, I want to be in advertising!" Maybe you've thought this all along. You've crafted your career path to be just where you are and you know exactly where you're going.

Or, you're like the rest of us. Your goals have changed at various times. Your path has taken some twists and turns. The industry is also evolving as new trends and technologies emerge. How can you best position yourself for success? What does that mean – and how can you achieve it?

These answers don't come from fortune tellers or magic eight balls – they come from entrepreneurs. As a group, entrepreneurs have developed a way to successfully navigate uncertainty. InnerVation Lab packages the insights of social science research with entrepreneurs into a unique, action-learning experience that you can apply to a career as a Creative. Through our partnership with the Shark Group, we are pleased to bring to this experience the esteemed entrepreneur Daymond John who will show you how he applied these life lessons and inspire you to incorporate them into your career journey.
Here is a sample of what you will learn:
How to recognize uncertainty
How to successfully navigate uncertainty • How to reduce the fear of failure
How to build lasting strategic partnerships • The secret to getting traction for your ideas
How to improve your chances for success
How to identify areas of growth and opportunity
How to "ask" instead of "pitch" and why the former is more effective for building strategic partnerships
How to evaluate which ideas you should invest your resources in How to know when to give up on an idea or keep going
Why market research is highly overrated
Why you shouldn't fear change
This action-learning experience will give you the tools you need to embrace change and uncertainty and use it to your career advantage.