SANJIV MISTRY
Executive Creative Director
McCann London
Sanjiv fled a background in law to work in advertising, first at some of South Africa's most storied agencies, and then at McCann London.

His time co-leading the Xbox account at McCann resulted in 36 Cannes Lions, a coveted One Show Penta Pencil and two Grand LIAs in just four years, contributing to a turnaround in McCann's creative reputation.

In a career spanning dozens of major brands and, like all creatives, hundreds of things that never saw the light of day, many wonderful things did. From "Survival Billboard", which made a poster a watchable event, to "The Fanchise Model", which grew Xbox controller sales by 350%, his projects have reimagined how a gaming brand connects with fans.

His work has been recognized with over 200 international awards from the likes of Cannes Lions, LIA, One Show, Clio and D&AD, and his work has been included in the permanent archives of New York's Museum of Modern Art.
UPGRADING YOUR TECH CAN UPGRADE SOMEONE ELSE'S LIFE
A little while ago, I bought a new TV. (Samsung, 50" QLED screen, thanks for asking). And almost instantly, something strange happened.

My old TV became, through some sort of psychological alchemy, not just smaller, but also somehow worthless. This piece of technology, one that had served me faultlessly for years, that had glowed with Breaking Bad, that had injected pure uncut Netflix into my eyeballs night after night in a decade-long LCD trip, overnight became an object of pity. Perfectly good one day, fit only to be banished beneath a bed the next. Its oldness suddenly accentuated by the newcomer's newness.

It's something we've all done without thinking at one point or another. Upgrade your phone or Fitbit, flung the perfectly fine old one into a drawer to spend purgatory with a rat--king of USB cables and an assortment of keys for luggage you no longer own. Perhaps it's finally time to add a corollary to Arthur C. Clarke's famous law: Any recently upgraded technology renders the old one indistinguishable from junk.

But it's an illusion, of course. The worth of that older tech hasn't changed.
Actually, scratch that, it has. I'd argue, its potential value to society is even greater in its retirement years, when given a second life.
That's why we recently launched an Xbox initiative called
'Beyond Generations'
. With the latest generation of co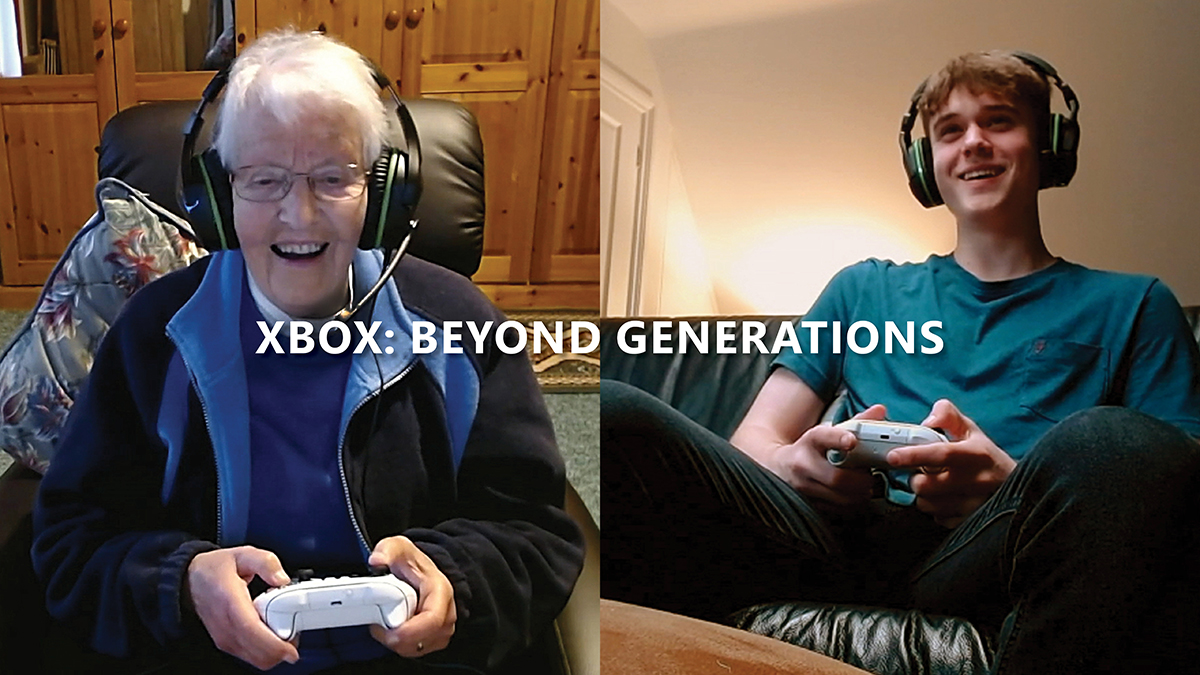 nsoles having just been released in the run-up to Christmas, we knew that many gamers would, after upgrading, instantly relegate their old console to has-been status. They'd focus on the exciting possibility of the new, not the potential of the old.
But at a time when loneliness among the elderly is a growing problem – and one that's been aggravated by the Covid situation – those old consoles still have power. If given to elderly family members, they can help the young and old generations stay in touch by chatting and bonding over a shared experience in virtual worlds. In many ways, it's an improvement over a video call, and sometimes even over real life. Where else can you still do active things like climb up mountains or sail on ships with your grandad?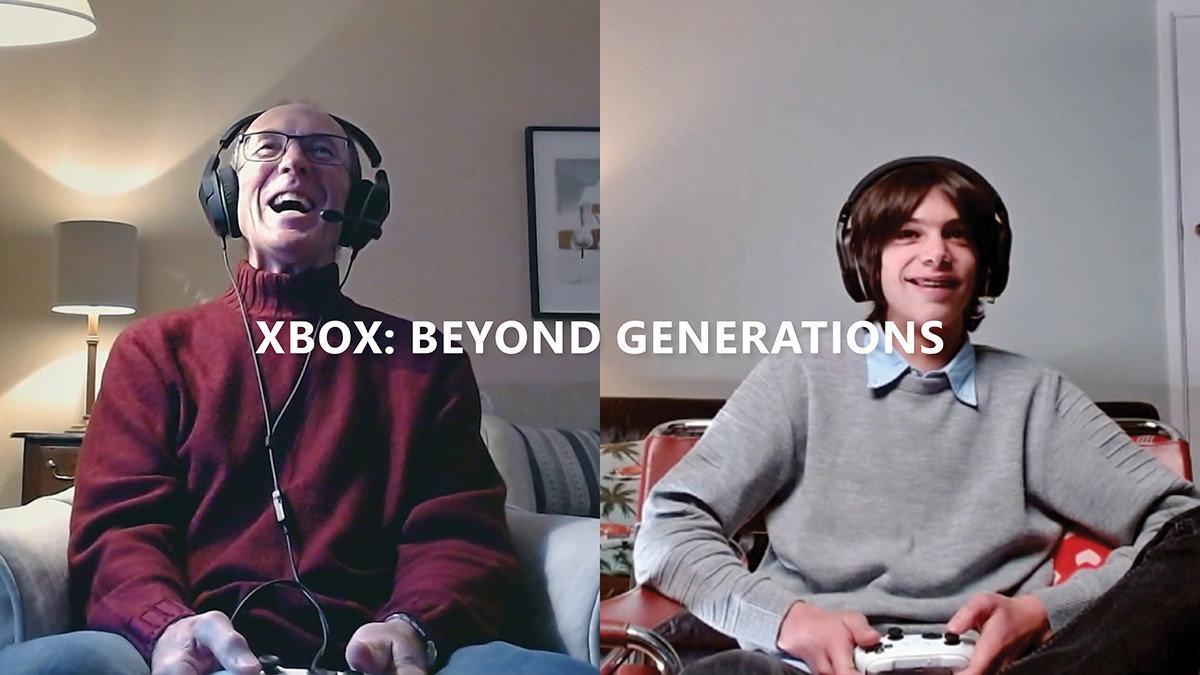 We started by making some filmed social experiments that proved how real families could benefit from connecting over gaming, but then made the process of giving and receiving an old console easier by launching a ReBoxing scheme. The downloadable ReBoxing Kit contains things like product tags to wrap around the individual components, making it simple for the older person to identify the parts and set up their new console. The whole thing was built around ease of access, lowering any barriers between old and young.
When it comes to tech or when it comes to disconnected families, there's one thing this endeavor proved to us time and again: older generations still matter.