CROSSING JAIME ROBINSON'S OCEAN
Simone Nobili and LIA hope you enjoy this amazing Transatlantic journey
as we cross the seas with some of the legends of our industry.
The journey. Across oceans. Seven questions. Seven answers.
All to help people in creative industries navigate their careers.
Your Captain? Simone Nobili. Today's onboard guest? Jaime Robinson.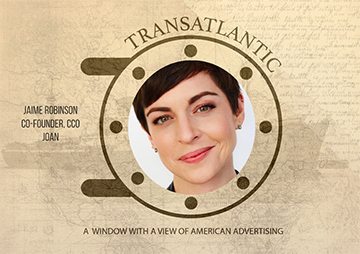 From meeting her own hero, the singer Joan Jett from the band Joan Jett & The Blackhearts, to chopping her hair off to free whatever revolutionary thought was trapped in there. The ocean of Jaime Robinson holds her greatest ideas down to the bottom and resurfaces them whenever the time is ripe, in a fine mingling of acumen and gut instinct.