CROSSING TARAS WAYNER'S OCEAN WITH SIMONE NOBILI
Simone Nobili and LIA hope you enjoy this amazing Transatlantic journey
as we cross the seas with some of the legends of our industry.
The journey. Across oceans. Seven questions. Seven answers.
All to help people in creative industries navigate their careers.
Your Captain? Simone Nobili. Today's onboard guest? Taras Wayner.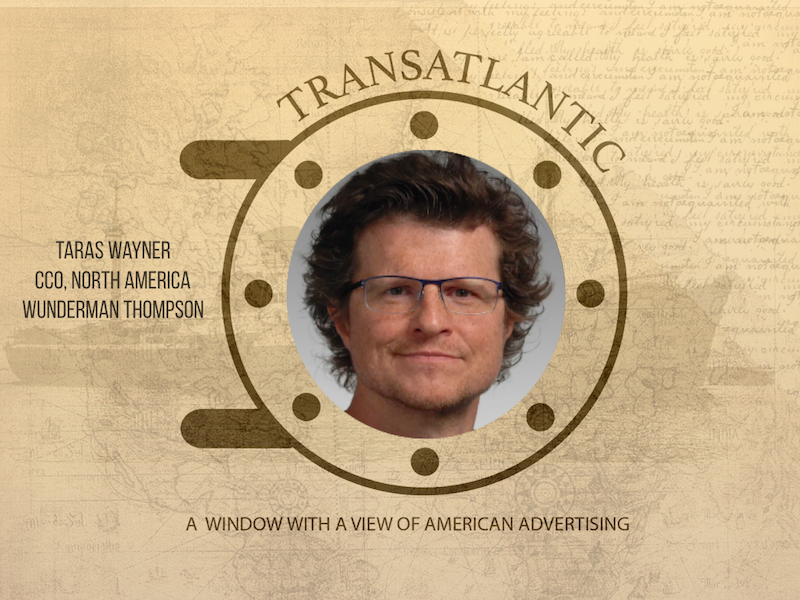 From emailing the founder of R/GA, Bob Greenberg, at the dawn of the internet days, to believing that there's no better time than now to be in the advertising industry, despite the chaos we're all surrounded by. The ocean of Taras Wayner, Chief Creative Officer North America at Wunderman Thompson, is permeated by an insightful optimism blended with a sharp pragmatism.