Marketing & Public Relations:
Patricia Censoprano
Senior Vice President -
Marketing & PR
patricia@liaawards.com
Telephone: +1 917 287 2824
Crossing Kristen Cavallo's Ocean with Simone Nobili
14 July 2021
---
CROSSING KRISTEN CAVALLO 'S OCEAN WITH SIMONE NOBILI
Simone Nobili and LIA hope you enjoy this amazing Transatlantic journey
as we cross the seas with some of the legends of our industry.
The journey. Across oceans. Seven questions. Seven answers.
All to help people in creative industries navigate their careers.
Your Captain? Simone Nobili. Today's onboard guest? Kristen Cavallo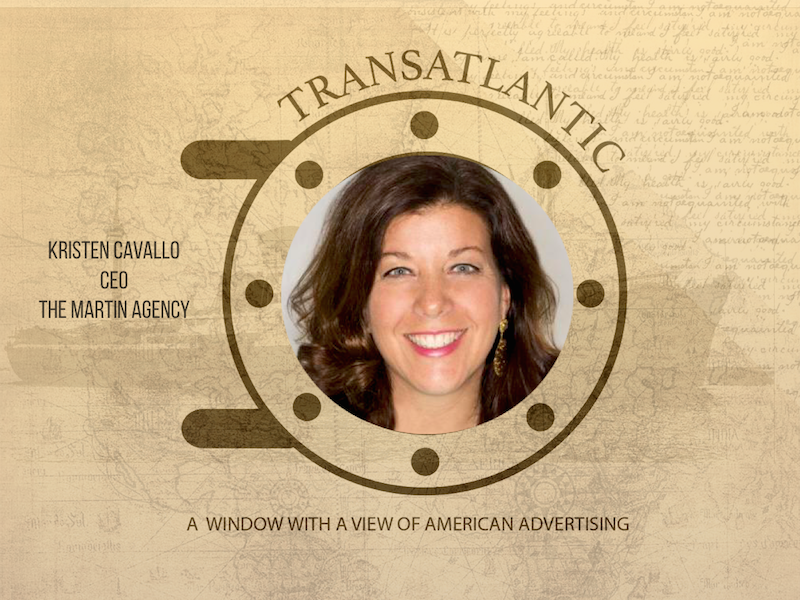 From an inherent impatience that makes her buy flowers that are already blooming and plant them in her garden, to mastering the art of making decisions with the best information in her hands on a moment's notice. The ocean of Kristen Cavallo, CEO at The Martin Agency, is made of a tumultuous body of water that releases energy, beliefs and positivity all at once.