Marketing & Public Relations:
Patricia Censoprano
Senior Vice President -
Marketing & PR
patricia@liaawards.com
Telephone: +1 917 287 2824
Donevan Chew: Reflections from Creative Coaching
14 July 2021
---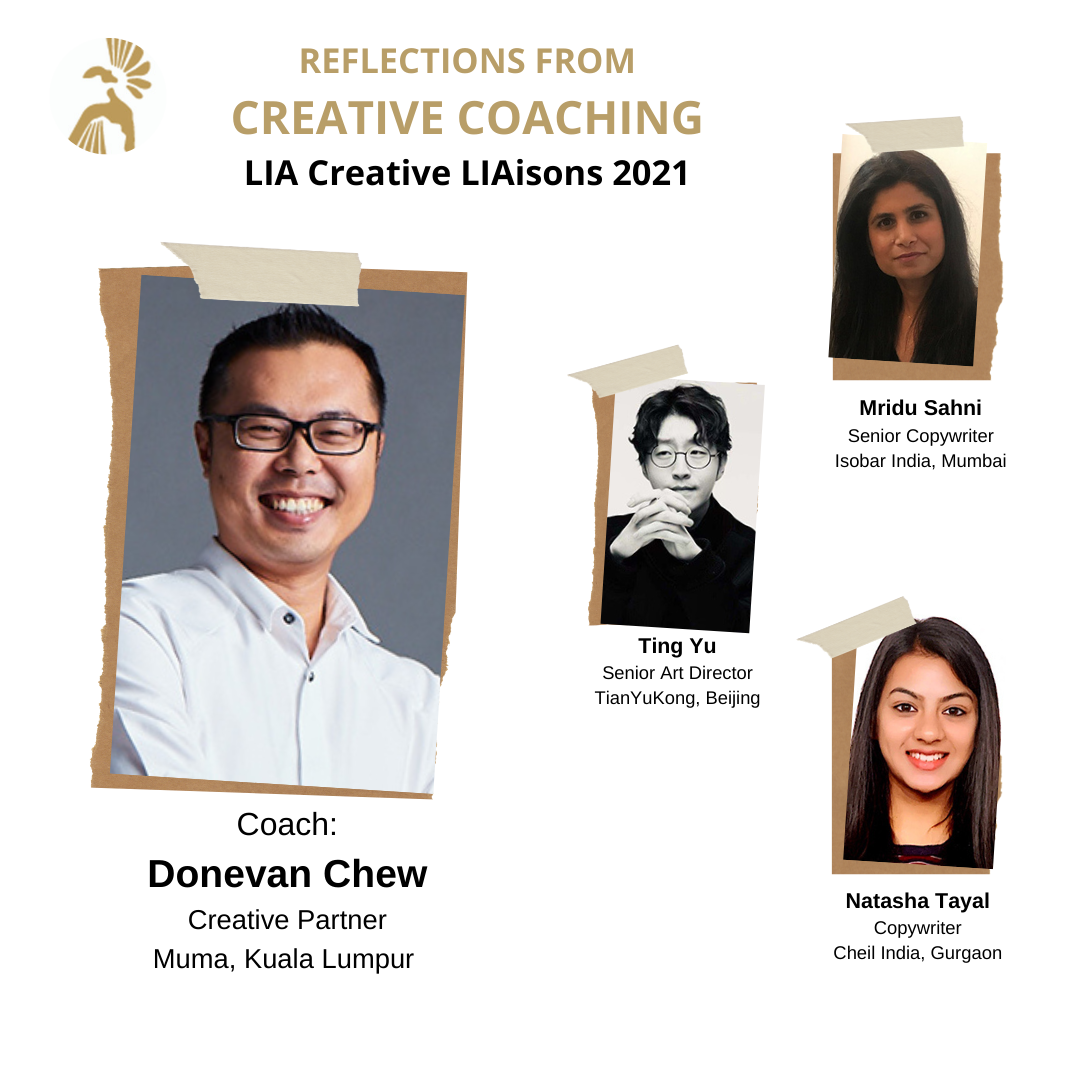 Donevan Chew sent his feedback after he completed his three Coaching Sessions:
It was a pleasure being 'interrogated' by three hungry, young and intelligent creatives, Mridu Sahni, Natasha Tayal, and Ting Yu, over the Creative LIAisons mentoring sessions.
Glad to be able to share the many lessons my creative mentors and the industry have thought me:

To do amazing 'stuff'.
To be discontented.
To do first, and apologise later.
To always punch above your weight.
To put your heart into all that you do.
To give more than you take.
To stay true.
To be nice.
And to have fun.