Marketing & Public Relations:
Patricia Censoprano
Senior Vice President -
Marketing & PR
patricia@liaawards.com
Telephone: +1 917 287 2824
Crossing Karin Onsager-Birch's Ocean with Simone Nobili
15 September 2021
---
CROSSING KARIN ONSAGER-BIRCH'S OCEAN WITH SIMONE NOBILI



Simone Nobili and LIA hope you enjoy this amazing Transatlantic journey
as we cross the seas with some of the legends of our industry.
The journey. Across oceans. Seven questions. Seven answers.
All to help people in creative industries navigate their careers.
Your Captain?
Simone Nobili
. Today's onboard guest?
Karin Onsager-Birch
.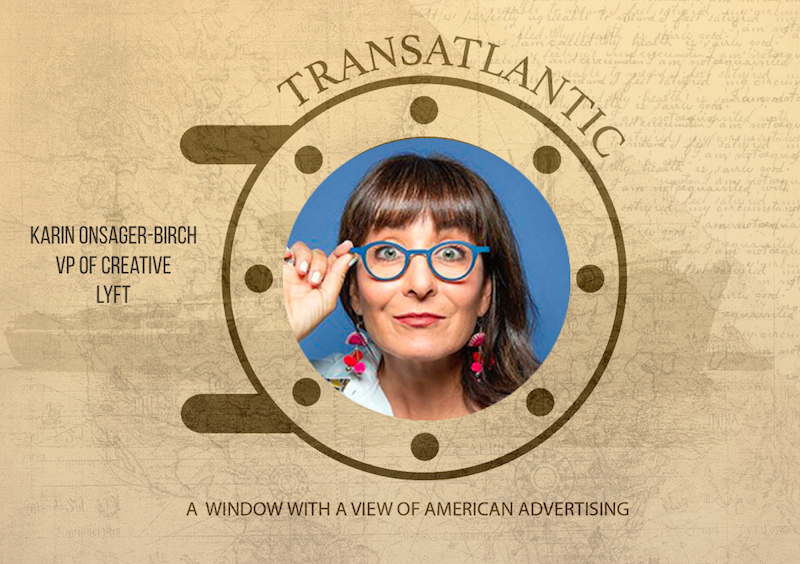 From forging a path out of the ordinary within an industry that tried to label her, to believing that creativity got less superficial and gained more depth over the last decade. The ocean of Karin Onsager-Birch, VP of Creative at Lyft, is made of waters that can move mountains, with the force of her gentle soul.