CROSSING AKI SPICER'S OCEAN WITH SIMONE NOBILI
Simone Nobili and LIA hope you enjoy this amazing Transatlantic journey as we cross the seas with some of the legends of our industry.
The journey. Across oceans. Seven questions. Seven answers. All to help people in creative industries navigate their careers.
Your Captain? Simone Nobili. Today's onboard guest?
Aki Spicer.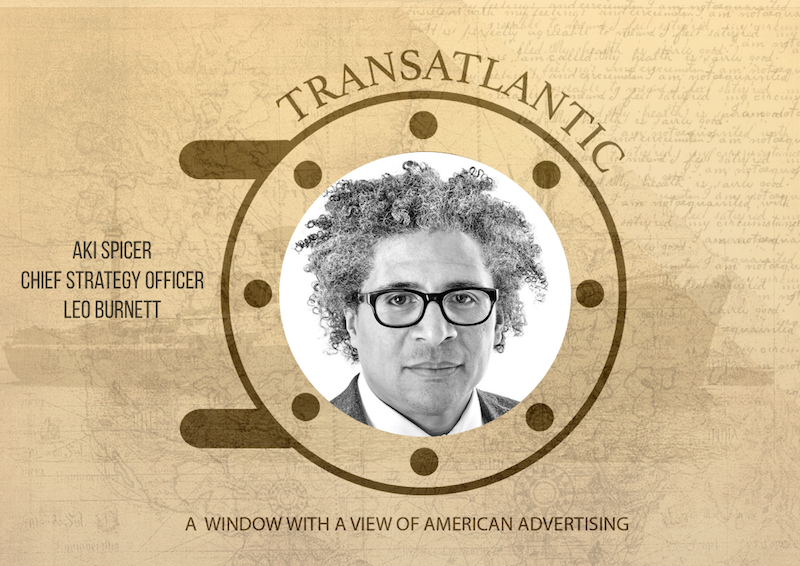 From being casually introduced to strategic planning at the beginning of his career, to carving a place for himself among the most sought-after CSOs in the States. The ocean of Aki Spicer, Chief Strategy Officer at Leo Burnett Chicago, carries a message to all the advertising sailors out there who are crossing our industry: "do small pilots, de-escalate the panic."