Calling all advertising and marketing executives and everyone interested in this industry - the following is part of a limited content series by Daymond John of The Shark Group and London International Awards is releasing called Advertising & Innovation.
In this series, Daymond sits with some of the most forward-thinking, strategic creatives and executives to explore how the advertising industry is evolving and how to master it for your business and clients.
This week, Daymond sat with Kwame Taylor-Hayford, creative executive and entrepreneur with a career spanning advertising, fashion and philanthropy. He is currently Co-Founder of Kin, Co-Owner of August Market and Co-Founder of the not-for-profit SATURDAY MORNING.
The best leaders in the creative industry are those who aren't afraid to get their hands dirty and dive head on into work on advertising campaigns and Kwame Taylor-Hayford does just that. From his time working to create campaigns for companies like Nike, to his role at Chobani, to his latest launch of his own agency, Kwame knows how to channel a brand in a way that speaks to its customers.
We were lucky enough to pick his brain on things like when and how to discuss current events or controversies in your messaging, easy hacks to boost creativity in yourself and your team, the rise of ecommerce and how brands can balance a strong DTC push with a strategic retail presence, and much more. Scroll down to tune in to the discussion!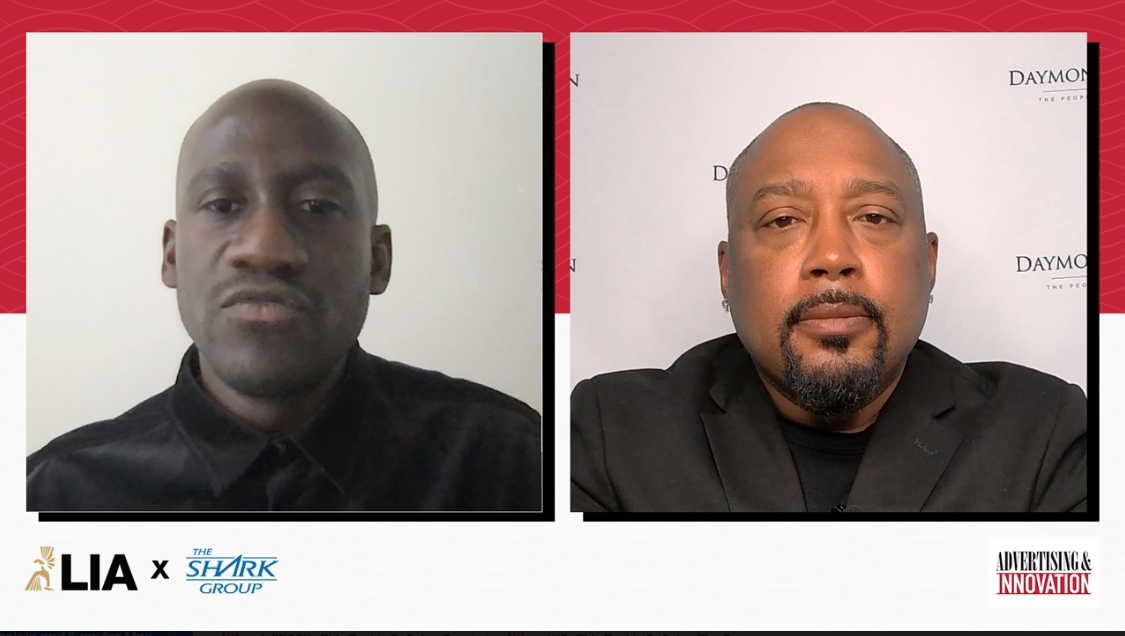 In this Interview, you'll learn about:
The best practices for addressing the pandemic in your marketing
Creating a work environment that fosters creative and strategic output
How brands can embrace both an ecommerce model and strengthen their existing retail presence
The true future of advertising and what unique element it rests on
How to be a strong leader that employees respond to
The intersectionality of current events and how to turn them into positive conflict for your brand
Here's your brief on Kwame's experiences in advertising that have made him an expert:
Served as the Managing Director, Brand Development at Chobani in which he was responsible for designing, building, and leading their in-house creative agency, which was named In-House Agency of the Year by Advertising Age in 2019 and earned a spot on Fast Company's Most Innovative Companies List 3 years in a row
Spearheaded notable projects including an Emmy nominated campaign called The Look for P&G, Spotify's Black History Is Happening Now, and the Cannes Silver Lion winner Peace Briefs
Co-founded Saturday Morning (a non profit that brings awareness to and shifts perceptions on racial bias and injustice) and co-owns August Market, a design-led company for the socially, culturally, and environmentally conscious
Currently running the agency Kin, which he co-founded in 2019 as a unique advertising firm that uses "kinship to unleash business and culture as forces for good in our world"