Marketing & Public Relations:
Patricia Censoprano
Senior Vice President -
Marketing & PR
patricia@liaawards.com
Telephone: +1 917 287 2824
Crossing Lee Daley's Ocean with Simone Nobili
29 September 2021
---
CROSSING LEE DALEY'S OCEAN WITH SIMONE NOBILI
Simone Nobili and LIA hope you enjoy this amazing Transatlantic journey
as we cross the seas with some of the legends of our industry.
The journey. Across oceans. Seven questions. Seven answers.
All to help people in creative industries navigate their careers.
Your Captain? Simone Nobili. Today's onboard guest? Lee Daley.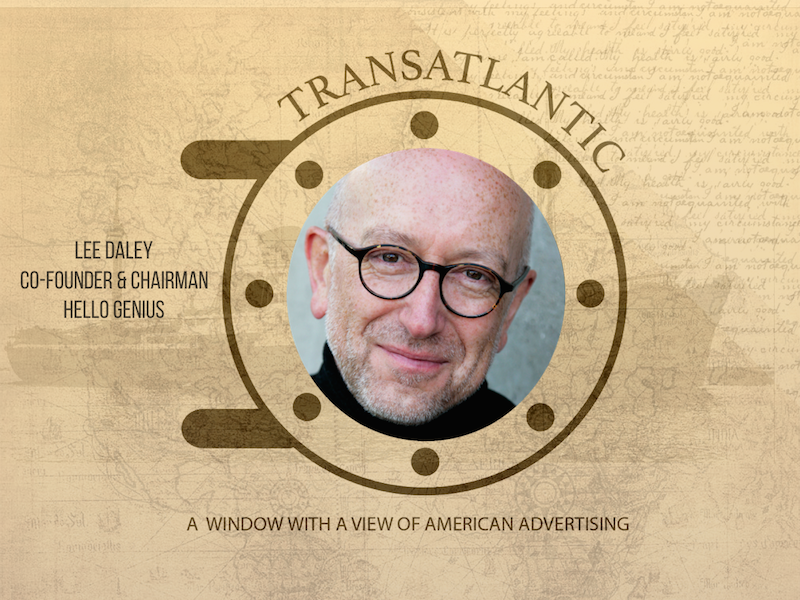 From spreading a genuine creative force into the world with fervency and humility, to cherishing his friendship with Sir Ken Robinson whose brilliancy taught him how to not weaponize his gift. The ocean of Lee Daley, Co-founder & Chairman at Hello Genius, runs along the lands of infinite possibilities.