ANYTHING BUT ADVERTISING...
5N30 Ep 10: Operating at the Edge of Chaos with Tasha Dean, Anastacia Maggioncalda, and Jon Drawbaugh
LBB and Great Guns USA connect with leaders from The Martin Agency, LinkedIn Creative Studio and Argonaut to talk anything but advertising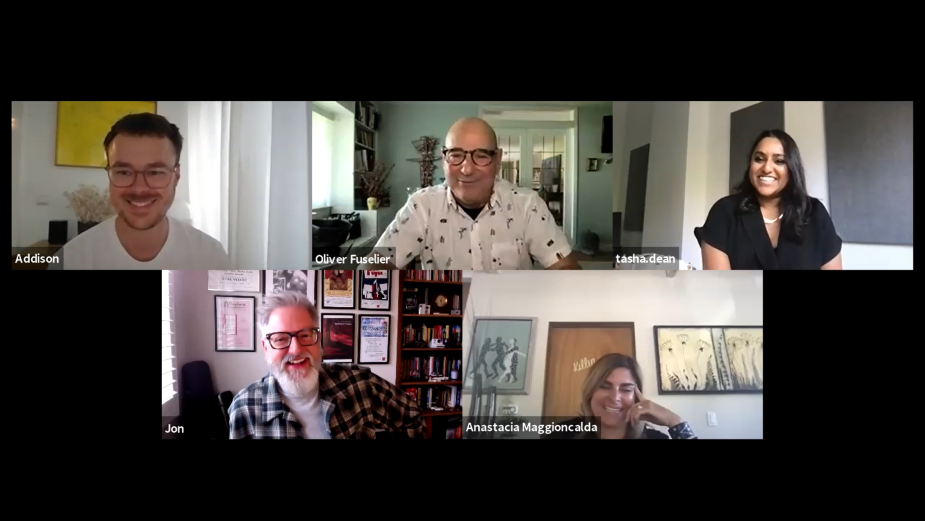 This week's episode of 5N30 features everything from a rendition of The Cure's 'Boys Don't Cry' to stories of tap dancing, failed interior design, and the surprising influence of '80s cop show Hill Street Blues. Now on its tenth installment, LBB and Great Guns USA's panel series continues to celebrate the creative spirit of the industry - and the personalities that keep it moving forward.

Joining Great Guns USA MD Oliver Fuselier and LBB's North American editor Addison Capper this week are Tasha Dean, EVP, head of production at The Martin Agency; Anastacia Maggioncalda, director, head of production at LinkedIn Creative Studio; and Jon Drawbaugh, head of production at Argonaut.

Our panelists discuss their most inspiring - and annoying - words from the last year, the hobbies that they're bad at but enjoy, and the importance of empathy and vulnerability in their roles as leaders. We also hear about the lessons they learned from their parents that they take with them today, and the particular sayings that encompass their thoughts and philosophies.

As a bonus question, we find out what Tasha, Anastacia, and Jon would tell their 10-year-old selves...