Sascha Kuntze, Chief Creative Officer at BBH Singapore, on the new rules of storytelling, what it takes to cater to gaming clients, and his upcoming role on the LIA jury.
Just a year after moving to BBH Singapore as Executive Creative Director, Sascha Kuntze was appointed as Chief Creative Officer in 2019. Since then, BBH has launched branded entertainment platforms like
#JolliEverAfter
, the world's first TikTok rom-com, and Running Stories, a platform that makes running exciting, which is perfect for people who hate running. It has also delved into the world of gaming, creating a virtual '
Sentosa Crossing
' destination on Nintendo Switch game Animal Crossing; partnering with Riot Games in 2020 as Creative Partner; and creating a virual BBH office to welcome interns in 2021.

Kuntze has a background in film: his career began shooting a popular crime series for German TV. He has always been fascinated with techniques and tactics for creating compelling narratives for brands, and will represent BBH on the LIA Branded Entertainment Jury this year.



STRUCTURE IS THE ENEMY OF ORIGINALITY
You have a background in film and television, so it's great to have you joining the Branded Entertainment jury at LIA. How do you see storytelling evolving in the digital world?
The audience has become much more involved with the work and isn't just consuming passively anymore. What they do with what's been produced becomes another story beat or even an entire story act. There is actual lore out there now by a few brands. Story beats are dropped and depending on when the audience sees them, what they then do with them changes the way the story is told. The audience becomes a protagonist and influences the outcome. Our work as agencies becomes a lot less linear and is told more like a game. We create the world, the audience 'play' some of the characters and the story unfolds. Take Grubhub's UGC for example. Whether planned or not from the beginning, it totally blew my mind.
What are you enjoying most about your experiments with app development (Running Stories) and projects for gaming clients (Riot Games). How are the rules of storytelling changing?
In both cases, the audience is different to what an agency usually caters to. In gaming, you have a very engaged audience. There's a risk that whatever you do can damage the IP you're trying to promote because the lines between the worlds of the game and comms are blurred. That's very different to a yoghurt brand for example. But that makes it also very exciting. I dare to say that most agencies aren't cut out to cater to gaming clients. You need a very different mindset to lead this type of engagement with both the audience, as well as, the IP owners.
With
Running Stories
, we were targeting couch potatoes to get them to run. So we created an app that offers a really engaging immersive story experience. Augmented Audio Reality adds a new dimension to what you see. It's like running through an audio book where what you see is what you hear. So we were basically launching a new entertainment platform and not just a few stories. Incredible potential.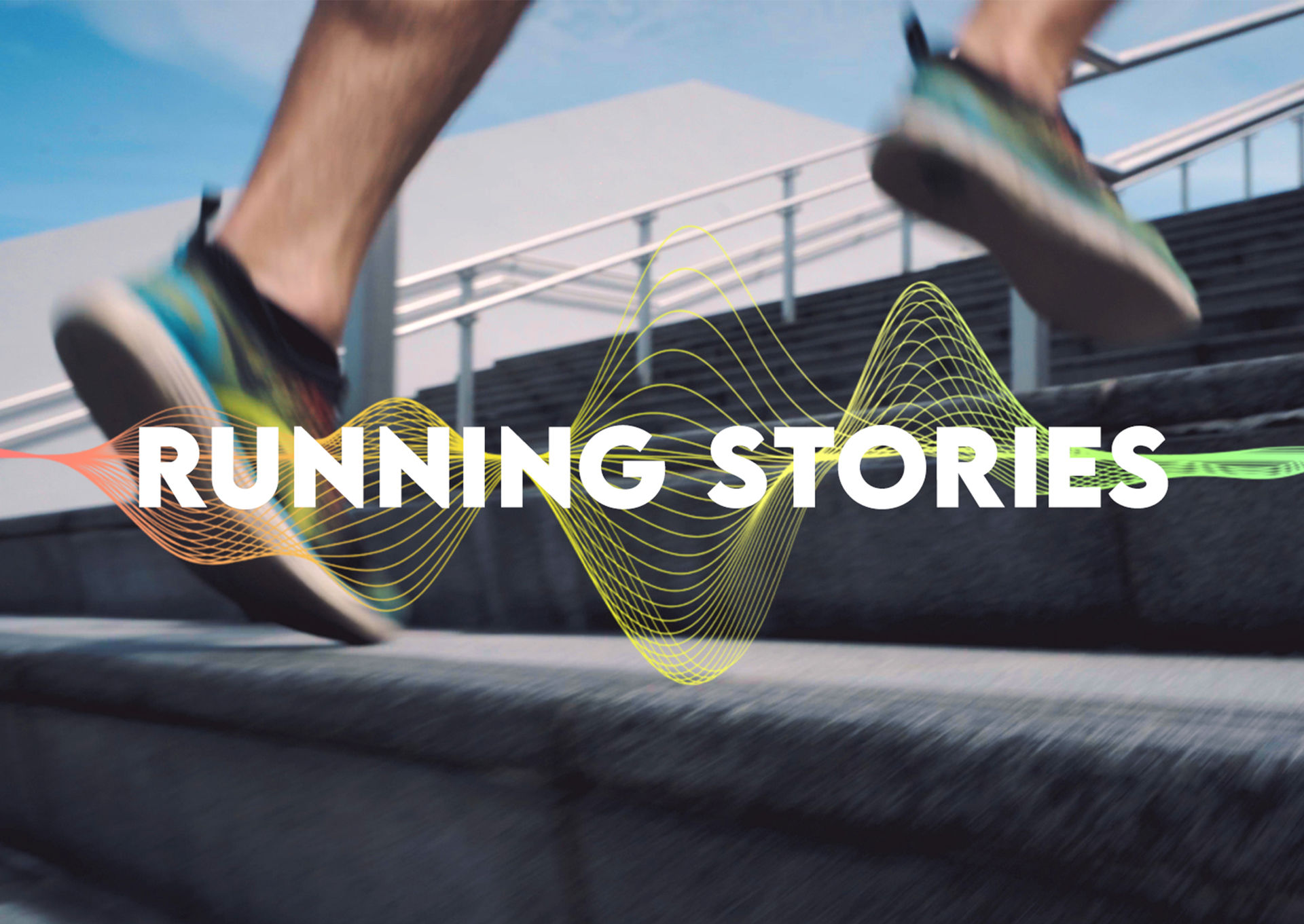 BBH Singapore still produces many filmic examples of storytelling: Are you still a film buff at heart? Is there anything you miss from your television set days?
I love film. And it will always be a part of what we do, as an agency and as an industry. But some things have changed. Reaction videos are a prime example. Seeing the work through someone's eyes changes it, heightens its intent (whether funny or sad). The Jollibee film, 'A Message From the Future', is even better seen through the eyes of other people. They reflect on what they see, which adds another dimension. It's awesome. There are lots of heart-warming reaction videos from all around the world, from Japan to Germany to the US, where people film themselves reacting to the work. Fantastic organic PR.
For that to happen the work really needs to play into the Zeitgeist. You can't force that sort of engagement.
I love a good film. I can geek out for hours on story structure. And I love how our film culture is becoming more diverse. The likes of Netflix & Co now fund projects in markets that had to rely on public funding in the past. Only work that was deemed "culturally significant" by some committee was funded. And so we saw the same stories, usually historic events, explored in the same old ways. Now we're seeing really engaging film work from all corners of the world exploring fresh subjects or old subjects in a new way. Some work that has recently inspired me is Babylon Berlin, Unorthodox, The White Lotus…
Can you tell us how your team is structured, and your approach to nurturing creative talent?
Structure is the enemy of originality. So what I'm trying to do is find the right balance between a setup that caters to efficiency as well as enough flexibility to produce the best possible outcome. It's a very organic way of working to ensure the right people work on the right briefs. Diversity is key to having a multitude of skill sets, backgrounds and therefore starting points in the building. The ever-changing team constellations then really allow for creativity to happen.
This year, BBH encouraged 'misfits' to apply to its 'Barn' internship program, including people who are not from marketing or communications backgrounds. Did you attract an odd mix of ages, talents, skills – and did their work surprise you as a result?
I wouldn't call it odd. But it was very different. And that was the goal. The talent reality in our industry has changed dramatically over the last few years. We need to find new ways to attract interesting people. And they don't have to be formally trained. In fact, they shouldn't all be. The more difference we can bring the better.
Any exciting projects on the horizon we should watch out for?
We've got so much cool stuff cooking right now. And I'd love to brag about it here. But it's all top secret. Sorryyyy.