CROSSING ROGER CAMP'S OCEAN WITH SIMONE NOBILI
Simone Nobili and LIA hope you enjoy this amazing Transatlantic journey
as we cross the seas with some of the legends of our industry.
The journey. Across oceans. Seven questions. Seven answers.
All to help people in creative industries navigate their careers.
Your Captain? Simone Nobili. Today's onboard guest?
Roger Camp
.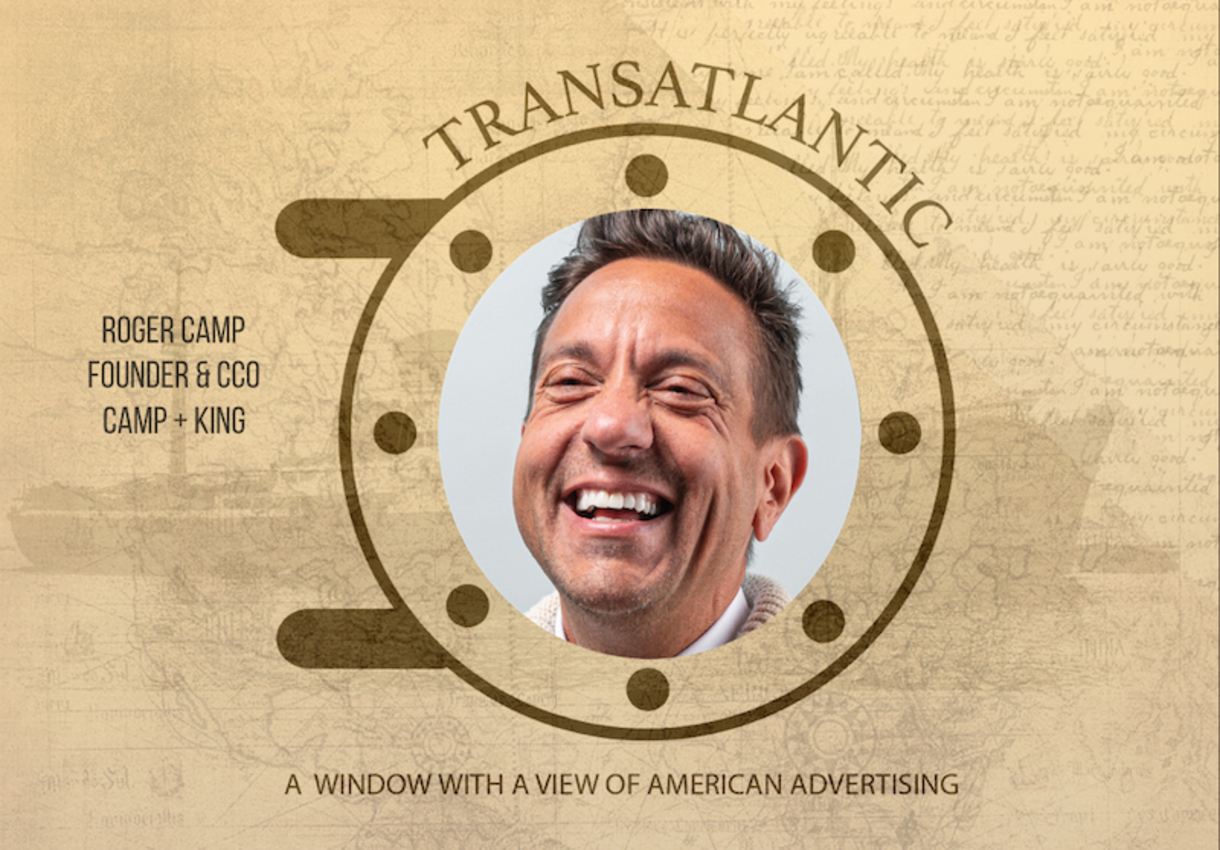 From loving stuff that doesn't make sense and random acts of storytelling, to the heydays of Cliff Freeman and a kamikaze attitude towards destiny. The ocean of Roger Camp, Founder and Chief Creative Officer at Camp + King, doesn't know quietude and stillness, but it's made of hundreds of rivers that carry contagious fun.