MARKETING & PR
Patricia Censoprano
SVP - Marketing & PR
pressenquiries@liaawards.com
Telephone:+1 917 287 2824
Bee Lee
PR & Marketing
beelee@liaawards.com
Laurissa Levy
Creative LIAisons PR & Marketing
laurissa@liaawards.com
Telephone: +1 760 415 1497
Crossing Jean Batthany's Ocean with Simone Nobili
01 December 2021
---
CROSSING JEAN BATTHANY'S OCEAN WITH SIMONE NOBILI
Simone Nobili and LIA hope you enjoy this amazing Transatlantic journey
as we cross the seas with some of the legends of our industry.
The journey. Across oceans. Seven questions. Seven answers.
All to help people in creative industries navigate their careers.
Your Captain? Simone Nobili. Today's onboard guest? Jean Batthany.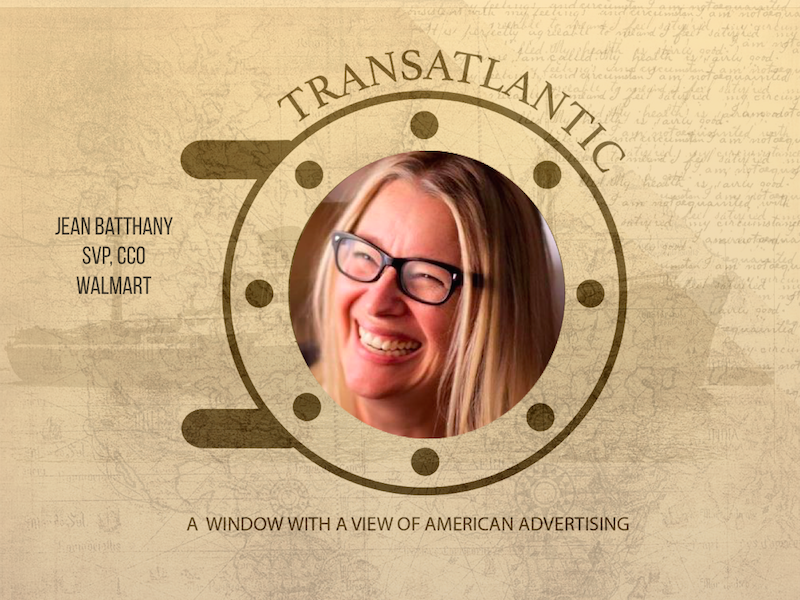 From crossing the Atlantic at the beginning of her career to studying graphic design in Milano to developing a belief in positivity and synchrodestiny. The waters of Jean Batthany, Chief Creative Officer at Walmart, carry the gene of transformation. To sail them one needs to adapt to the rhythm of change.
WATCH AND LISTEN TO TRANSATLANTIC