2021 Creative Coaching Mentees Comments and Quotes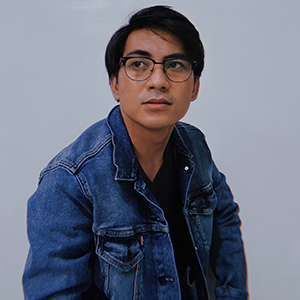 Mentee:
Jasper Cajilig
Art Director
BBDO Guerrero, Makati City
Coaches:
Merlee Jayme, Chief Creative Officer of Dentsu International APAC / Chairmom of Dentsu Jayme Syfu, Manila
Eugene Cheong, Founder / Creative Director, e the agency, Singapore
Ronald Ng, Global Chief Creative Officer, MRM.
Feedback:
I just wrapped up my third coaching session today and wanted to express my gratitude for the incredible opportunity to be a part of Creative LIAisons and meet/learn from some of my industry heroes. This experience is one for the books and definitely a huge boost to my career.
Thank you to everyone at LIA for creating this initiative for young creatives like me.
No one's ever ready.
I enjoy spoilers, and occasionally watching the ending before starting the first episode. It's a weird quirk, but I prefer knowing to stay in control.

In Advertising, nothing prepares you for what's ahead. It feels like a scene from a dystopian film in which characters must make their way out of a maze. Every day, you get new briefs and have to work with different people. Surprisingly, I enjoy it. However, it's both anxiety-inducing and thrilling.

Through Creative LIAisons, I met my personal heroes who braved the unknown and made their own plot to success. It's not every day that I get to speak with them, so I took the chance, and they offered a few tips they picked up along the way.

Merlee Jayme discussed the complexity of the industry and how, in order to thrive, it's critical to master the language of the people I work with, from clients to fellow creatives.

When it comes to ideas, she expressed that no amount of packaging can cover a flawed idea. To bullet proof it, it must be true, thrilling and with purpose for it to transcend any barrier.

Eugene Cheong taught me to never wait for an opportunity; instead, I should proactively find one for myself. Each year we get thousands of briefs, but only five are good ones. I should get them out of the way quickly, focus on the good ones or come up with new ones that will push my creativity further.

He also explained why I should surround myself with like-minded people. Advertising is all about teamwork, and if we're all on the same page, we succeed together.

Ronald Ng discussed the importance of having a positive insecure mindset. It's about pushing my work till I'm confident enough to share my ideas with the rest of the world.

He then emphasized that the number of years I have in the industry should never diminish my value as a creative. While I only have three years to my credit, I am more than capable of doing something beyond what I can imagine.

After wrapping all three sessions, I took a pause to contemplate what I needed to continue and relearn before I resume. Although the meetings were fleeting, learning from Asian leaders who have experienced similar issues in the past, as I do now, was both enlightening and reassuring. It's a reminder that if they can, then so can I one day.

The industry will not always present itself to my liking and I may not be ready for what's looming around the corner, but I'll use what I've learned as I plot the next chapters of my career, and see how it unfolds in the future.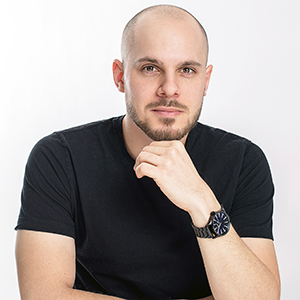 Mentee:
Pablo Tesio
Copywriter
Serviceplan, Madrid
Coaches:
Pedro Prado, Executive Creative Director, TBWA\Media Arts Lab, São Paulo
Rupen Desai, Global CMO, Dole Packaged Foods, Singapore and Pete Case
Feedback:
Good Things Come to Those Who Don't Wait for a Brief:
A reflection on my learnings during the LIAisons 2021, so far.
I was lucky enough to be selected as a Mentee in the LIAisons 2021 and what I've learned so far is invaluable.
We live in a fast-paced society where deadlines are for yesterday and the personal bar, which we measure ourselves with, goes higher every day. That leaves little room for self-exploration and deep questions about our life paths.

We seem to be running, but somehow stay still. Waiting for something to happen. For someone to tell us what to do next.

What these meetings have given me is the complete opposite. I received the gift to stop and look at the bigger picture in order to get in motion.

Both of my mentors have shared valuable advice for my career and life. Things that at first sight seem obvious, take on a different meaning when understood. And if Pedro Prado's talk fueled my inspiration, Rupen Desai's was the spark that ignited it.

In no particular order here are 6 things that resonated with me:

1. Surround yourself with beauty.
The world is ugly enough already. There are bad things happening everywhere and unpleasantness seems to be all over the place. Try to expose yourself to great ideas, beautiful design, nice architecture, positivity and excellent craftsmanship. Avoid ugliness. Find what beauty means to you and try to protect and nurture it every day.

2. Become a great presenter.
Delivering ideas whether it be to our co-workers, directors or clients is one of the most important things of our profession. The delivery itself can either bring life or kill an idea. Become a master of presenting your ideas.

3. Connect the dots that don't exist.
Great ideas are those that seem to be simply impossible. To put Jean-Claude Van Damme doing a split between two trucks or advertise a moldy burger are ideas that defy rationalism, but somehow work. You must be able to connect dots that don't exist in order to deliver fresh, unexpected, über-creative ideas.

4. Be persistent.
Not all clients will let you do great work. It's not personal. Maybe there is no budget, maybe their bosses are idiots or maybe it wasn't the right day. And even though empathy and persistence will come in handy for every situation, persistence is the key. If your idea doesn't work, throw them a better one. If they say no, find a better one. Keep pushing. Find that client that allows you to do great work and give them everything you've got.

5. Make people think.
You should allow people to complete the message in their heads. Creativity's purpose should be to ignite a spark in people's minds. Don't deliver the message all chewed up, find something people care about and let them take it and complete the meaning.

6. Be nice.
Being an asshole to people will eventually come back and get you. No one deserves to be treated poorly and the truth is that being nice to people can take you far in your career. Even when you have every right to be an asshole, don't be. Take a deep breath and leave the room.

Overall, the Creative LIAisons Coaching program was a great experience that came as a breath of fresh air. Having the possibility to connect with these coaches and pick their brains for an hour was awesome. Plus, they are really cool down-to-earth people and I'll keep in touch with them for sure.

The LIAisons program is one of the most interesting in the creative industry, and I encourage those who read this article to expand on it and bring it to more people. If you are young and looking for a mentor. If you are experienced, pass on your knowledge. It is the best way to grow and find better solutions for our lives.

Anyway, this is far from being an ending. As I look forward to my last talk with Pete Case, the true work begins. I'll take this pause to act. Time is limited, so I better get started. Because the truth is that good things come to those who don't wait for a brief.

Find Pablo Tesio:
Hello@pablotesio.com
Instagram: @pablo.tesio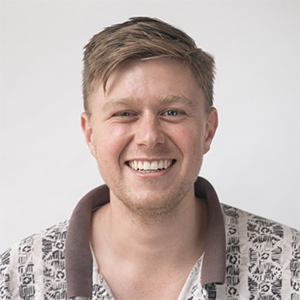 Mentee:
Cameron Burnett (Junior Copywriter) and Jackson Tate (Junior Art Director)
Emotive, Sydney
Coaches:
Bianca Guimaraes, Executive Creative Director, Mischief, New York
Javier Campopiano, Global Creative Partner, Grey Worldwide
Ben Lilley, Creative Chairman, McCANN Australia, Melbourne

Feedback:
The LIA mentorship was an amazing opportunity and surpassed all expectations. We were over the moon that we were selected and amazed that we were given the opportunity to speak to 3 very successful industry leaders. The kind of people that you think are totally out of reach especially for a junior team that has no direct connection to them.
Bianca Guimaraes, Javier Campopiano and Ben Lilley were all amazing and we'd love to thank them all for their time, each conversation gave us great insight into the industry and each of their individual journeys that got them to where they are today. Learning about their own mentors and great advice that has stuck with them throughout their careers.
Bianca told us, the best help and mentoring she received wasn't necessarily from the best creatives, some people were just more invested in helping her grow, so be open to learning from all kinds of people. Javier said you need a disciplined eye and a wild mind. Observe and understand everyday people and great ideas always come from a human truth. Your book is your life raft so if it's good it will keep you afloat. With Ben we spoke about building out the best book you can and to always keep making spec work with proactive ideas. Spend time studying award winning ideas and how they are explained in case studies, as well as, looking at how effective the ideas were.
Across the board the notes are to always keep pushing the craft and study everything. Everything is a reference so remember to take note of things that you think are interesting.
We consider ourselves very lucky to have these new connections created by LIA.
Thanks!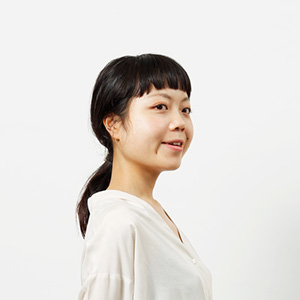 Mentee:
Ikumo Endo
Art Director
Dentsu, Tokyo
Coaches:
Dominc Stallard, Experience Leader, The XMakers, Singapore
Alexandre Peralta, Executive Creative Director, Africa, São Paulo
Umma Saini, Brand & Creative Lead, Google India, Mumbai
Feedback:
I had a great time being coached by 3 mentors. Their passionate sessions really motivated me. Even though I have 8 years of experience in an advertising agency, Creative LIAisons was a totally fresh opportunity and exciting. All the sessions were so inspiring and motivating and I was so grateful for my mentors, who advised, encouraged and listened to me patiently. I was delight ed that I had this opportunity before my maternity leave, which gave me guidance on where I want to be heading upon my return to work.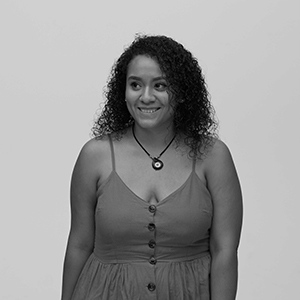 Mentee:
Nathalie Tigua
Junior Copywriter
R/GA, New York
Coaches:
Ted Lim, Founder / Creative Consultant, DIFF Creative Consultants, Selangor
Mike Felix, Creative Director, DDB New Zealand, Auckland
Oren Meir, CEO / CCO, Addict Israel, Haifa
Feedback:
The insight is always right beyond the brief.
The moment I found out I was selected as a mentee for the 2021 LIAisons mentorship program I was elated. I went in with no expectations and have been blown away by what I've learned so far. I have spoken to two successful industry leaders who so kindly have given me invaluable wisdom that I will carry with me for the rest of my career.

Ted Lim and Mike Felix were wonderful and I'd love to thank them for the conversation and insights they gave me. Learning about their experiences and how they've maneuvered within the industry was so inspiring.

Ted encouraged me to create my own opportunities. If I sit back and wait for someone to hand me an opportunity - that will never happen. If I stay hungry and create opportunities for myself; I will not only grow as a creative but as a person. When presenting any idea, he taught me that one should ask themselves these key questions: Is your idea different? Will it make a difference? Will it move people? Lastly, will it move business?

Mike was an absolute delight to talk with; he listened to me and really gave me advice more than how to be creative. One must take care of their mind, it's like working out, it's the one muscle we use all the time and one must take time away, unplug and really focus on oneself. If you're burnt out, you will not be able to do your role to the best of your abilities. He mentioned that people want to be a creative (noun) and not necessarily creative (verb). As a good creative you must be the verb and not the noun. Lastly, insight is always right beyond the brief.

This experience has been amazing and a breath of fresh air, it gives me hope for the future. I'm so grateful to have connected with people that without the help of this program I wouldn't have otherwise connected with. I hope to take their advice and put it into practice day-by-day and one day impart it with the next generation of creatives that come after me.

I look forward to my session with Oren Meir.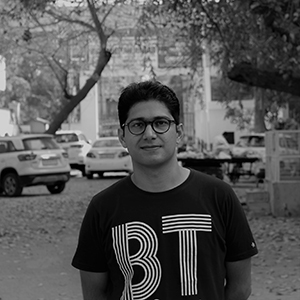 Mentee:
Abhishek Sharma
Senior Creative Partner
DDB Mudra Group, India
Coaches:
Jessica Apellaniz, CCO, Ogilvy Mexico & LATAM
Sonal Dabral, Founder/CCO, Tribha, Mumbai
Matt Eastwood, Global CCO, McCann Health, New York
Feedback:
My views on the program and experience with my three Mentors

An industry that apart from being creative doesn't ask for any, or in general have any designed curriculum training that prepares one to enter it, must rely on mentoring or coaching programs to craft young talent. Though welcoming people from all backgrounds has always reinforced our industry by providing a multiple-perspective view to our challenges and then gathering cosmopolitan insights, but then there is a method to it too. It is crucial for young entrants to learn and apply it, which is only going to help them put all their diverse experiences into use in a more creative and useful manner.
Unfortunately, with my experience, I would say that there is a dearth of such coaching programs. London International Awards (LIA) on the other hand, with their Creative LIAisons program is doing a tremendous job on this front.
I have had the awesome opportunity to virtually attend it this year. The main highlight of the program is the one-on-one coaching sessions with three different industry leaders. I was lucky enough to have been connected with the best of the coaches and now in hindsight, I can say that these three hours are by far the highlight of my career.
Without a shadow of a doubt, I yielded far more than I thought I could. I realized that even just a thoughtful conversation does to you what a good piece of fiction does. Leaves you with subliminal life lessons.
After my session with Jessica Apellaniz, Chief Creative Officer at Ogilvy Latina, I literally listed down seven tips by her which in the first place she never dictated. The conversation itself was so insightful that I discovered the subliminal lessons only in hindsight.
Her clarity on her views and her quality to give her views the perfect words is something I will be aiming for. When you get so influenced by someone's personality that you start looking up to them, it is surely a lesson in disguise.
Honestly, the biggest task was to understand how to make the most of the Creative LIAisons Coaching. So, after days of overthinking, I decided to keep it simple. Rather than making it just another portfolio review, I proposed interviewing the coaches. I don't know whether they liked the idea or got amused by it, but all three of them agreed instantly and now I think it was one of the best ideas of my career.
I asked them about their life, career and views on several subjects like creativity. Their perspectives, anecdotes and approaches towards challenges helped me understand better what actually goes into making a genius. Also, this approach connected me with them at a personal level and just within an interaction of an hour, created a sense of belonging.
Just think about you being in an audience, while Matt Eastwood, Global Chief Creative Officer at McCann Health, takes you through his childhood days in Perth to his first job in Sydney to settling thrice in New York and even about his newly discovered passion, Photography without a Zoom. This has got me curious now. What better source of learning than one's life.
In discussions of this nature, stories or recommendations are not just restricted to advertising but, they come from anywhere and everywhere; like Matt told me about Avenue Q, a play he loved watching and of course I made sure I didn't miss it. Awesome play. Do watch it if you are reading this; it's there on YouTube. Currently, I am also on to reading his blog, becomingamateur.com, which has got me hooked.
The LIAisons program had arranged for an hour of interaction with all three coaches, but the way things have gone for me, it doesn't seem to have a time limit. Whereas as I am in talks with Jessica and Matt to have another session in the coming few months, my interaction with my third mentor cannot just be measured with time.
With Sonal Dabral, it started off with a phone call on one fine afternoon. The chit-chatting continued with a few more calls and then came the super surprise. I got a chance to assist him on a few projects he was working on. I mean do I have to say more. I have got exclusive lessons on ideation, editing, crafting and still counting.
It's always very easy for him to pick the weakness in a creative piece and give it a quick solve. He speaks insights. There is a method to the way he operates which makes me believe that observing his creative process is the best way to learn from him. And I am working hard on it.
Even after so many interactions, we still have another session lined up. Yeah, I know I sound greedy, but then so be it. Maybe he'll just gift me an internship letter after that. You never know.
Reminiscing over these sessions, I feel I have been the luckiest. Although the program isn't over yet and more surprises are on the way, but like I said earlier I have already yielded much more than I expected. And to close the loop I'll go back to where I started from. Since I have been a part of it, so I can vouch for it with reason. Mentoring programs are what we need to direct young talent to become leaders and further make better mentors.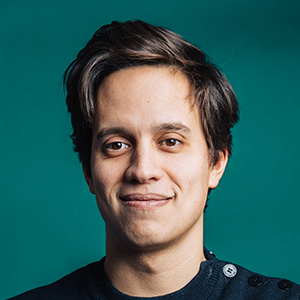 Mentee:
Théophile Robaglia, Artistic Director and Joseph Rozier, Copywriter
Marcel, Paris
Coaches:
John Mescall, Global ECD / President Global Creative Council, McCANN Worldgroup, New York
Anna Fawcett, Executive Producer, Filmgraphics, Sydney
Icaro Doria, Chief Creative Officer, Hill Holliday, Boston
Feedback:
Who we met
After a harsh year of quarantine, Creative LIAisons was a breath of fresh air. It's a unique opportunity to gain insight and experience from some of the biggest talents in our industry.

We were lucky enough to meet John Mescall, Global ECD of McCann Worldwide. Icaro Doria, Co-founder of W+K Sao Paulo, former CCO of DDB NY and now CCO of Hill Holliday in Boston. And fabulous Anna Fawcett, Co-founder of the production company, Filmgraphics in Australia.
What we learnt
John Mescall taught us that the secret of a well-crafted campaign depends on 3 conditions: time, money and freedom. If at least 2 of these conditions are not present, the exercise is difficult. Despite the talent. We also talked a lot about management. Put your ego in your work, he said. Finally, one sentence particularly caught our attention: In this job, you lose more often than you win. For one success, you have to count many failures. There's no great career without great frustrations.
Icaro Doria taught us how essential clarity is when you found an agency. You can't survive without having a clear positioning and sticking to it. He also told us a lot about his background and the mindset in Brazil: In Brazil, creatives are obsessive. If you want the ball, take the ball! We don't give you a golden brief just because you ask for it.
As for Anna, she passed on her passion for craft and production. If we had to pick one sentence: Don't treat the client like your enemy. A good relationship between the director, the agency and the client is essential. The more a client feels listened to, the more he will listen to the proposals of the director and the agency.
What's next?
Today, whenever the opportunity arises, we continue to talk. Our discussions allow us to sharpen our vision of the advertising world. But also the perception of our own country. France is a beautiful market. But a small market. A market with a sense of beauty and intelligence. But we dare not think always big even when we have the ability to do so. Always think about what creativity can do, said John. Let's see where this piece of advice can lead us…
Additional comments: Since we've started the Creative LIAisons program, we've met all of our coaches: John Mescall, Anna Fawcett and Icaro Doria. And firstly, we want to highlight their involvement! We expected only one meeting with each of them. Actually, we met them every month. They are kind, patient and passionate.

Here is what we think about the LIA mentoring program: We've been part of the Young Lions competition a few years ago. And we were quite disappointed by the experience. Competition is good. However, nobody interacted with anyone out of your country, except during the award ceremony. LIA Creative LIAisons is different.

You enjoy quality time with amazing talents from all over the world. Each meeting is a unique opportunity to ask all the questions you have about your job, your career, the industry… questions you can't share with your actual colleagues or managers. You benefit from the experience of creative leaders from different cultures, which helps you to be prepared for the next steps of your journey in advertising. Creative LIAisons is a terrific experience!

And well, at least, it's a good occasion to practice your English…

So thank you all at LIA for making it possible.

It's precious.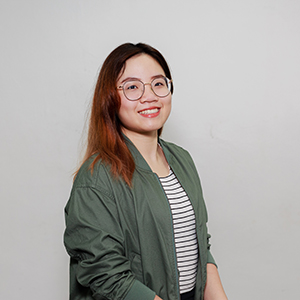 Mentee:
Xin Ying Peh
Copywriter
Reprise Digital, Petaling Jaya
Coaches:
Istvan Bracsok, Chief Creative Officer / Founding Partner, White Rabbit, Budapest
Sompat Trisadikun, Chief Creative Officer of Leo Burnett/Publicis Thailand
Jessica Apellaniz, Chief Creative Officer of Ogilvy Mexico & LATAM
Feedback:
When I found out I was selected as a mentee for Creative LIAisons, two things ran through my head:
1. Oh my god, I got in wtf.
2. Must. Lock. In. Mentors.
As a small town Malaysian girl with only 3 years of ad experience, opportunities like this don't come very often. So I wasted no time emailing back, and was lucky enough to be assigned three very amazing and experienced coaches.
Istvan
On a Wednesday evening in May, I had my first session with Istvan Bracsok of White Rabbit, Budapest.
From the very beginning, the conversation with him was fascinating, intense, and insightful. We discussed the importance of being open to ideas and how creative challenges are fundamentally the same everywhere. The highlight of our conversations, however, were the pictures he sent of his giant Hokkaido Ken (that's a dog, by the way), which I, as a Millennial/Gen Z person who lives off TikTok animal content, thoroughly appreciated.
Istvan taught me the importance to keep fighting for creative work, and how the ability to start over is an incredibly valuable trait to have in an industry like ours.
He left me with this quote, which had me both inspired and laughing nervously: "You're not a man until you win your first D&AD."
Sompat
We are all no strangers to the wonderful insanity that is Thai advertising, which is why I was absolutely elated to find out my second coach was Sompat Trisadikun, Chief Creative Officer of Leo Burnett/Publicis Thailand.
Sompat was like this really smiley, creative zen buddha. He even titled his creative methodology based on Buddhist philosophy, which…I'm not gonna lie, was pretty cool. He revealed to me that despite being known for its weird and wacky humour, at the core of every Thai ad is a simple message wrapped in a fun execution, and it is our job to ensure that the work is engaging.
One thing that really surprised me was when he revealed how Thai advertising is for the most part real, non-initiative work, which to me was absolutely unreal. The stuff of dreams. But as Sompat very sagely told me, oftentimes, the biggest problem we must overcome is ourselves. (See, very philosophical!)
Jessica
My third and final coach was Jessica Apellaniz, Chief Creative Officer of Ogilvy Mexico & LATAM.
I wasn't sure who was more excited: me or my boss, Kevin, who fangirled endlessly about her famous Aeromexico campaign. Our first attempt at connecting ended up in a small scheduling hiccup – the time difference was pretty hard to navigate – but the wait was well worth it.
Jessica answered all my questions with such precision and poise, it thoroughly left me in awe. Our session was brief, but saturated with wisdom.
We discussed her career trajectory from MTV producer to adwoman, and how she made the transition successfully by letting her work do the talking for her. She encouraged me to find "my thing" – a skill that comes naturally to me and how to turn it into a superpower, but to never forget the importance of empathy and collaboration.
"If you want to grow," she said. "People will want to work with you and for you."
It made me reflect on the kind of boss and creative I wanted to be one day. And looking at her, I'd say I have a pretty good idea of what that looks like.
Conclusion
To be completely honest, I was very nervous going into the coaching sessions. There's this pressure of wanting to make the most of each conversation, to make an impression and not somehow cock it up. I'm not sure if I've managed to successfully achieve any of those things. But if there's one thing that I've learned, there's no one formula to being an award-winning creative. Everyone does it differently, but some fundamental things remain:
1. Insights are non-negotiable.
2. Be open and willing to learn.
3. Keep fighting the good fight.
And these are the lessons I will be holding close to my heart for the rest of my career.
Thank you LIA for this tremendous and unforgettable opportunity.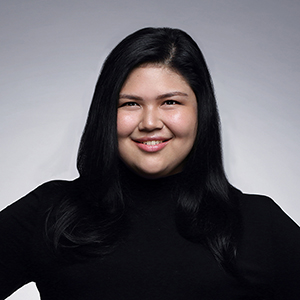 Mentee:
Adrienne Eusebio
Copywriter
VMLY&R Philippines, Makati City
Coaches:
Haris Fazlani, Creative Director, WØRKS, New York
Brian Yessian, Partner / Chief Creative Officer, Yessian Music, New York
Umma Saini, Brand & Creative Lead, Google India, Mumbai
Feedback:
On August 18th, I had my 3rd Creative LIAisons Coaching Session with Umma Saini. Umma was very understanding as we changed the date of our sessions so many times, because of full weekly schedules and personal events, from both our ends.

The session was fun and insightful, as were my sessions with my other two coaches, Haris Fazlani and Brian Yessian last May. Each session did not fail to jolt me back to appreciating the privilege of having a career that I enjoy. During each session, I made it a point to exchange stories and ask for my mentor's unique perspectives for situations that I would not be able to ask my peers, my managers, or type in a search bar. It was wonderful to have a one-on-one session from someone across the globe, especially at the time of COVID-19. Being able to be introduced and connected with industry leaders is gold for a young, creative introvert like myself.

I'm grateful for the opportunity to ask all the questions I wanted and the time given to me despite these industry leaders' extremely busy schedules. Creative LIAisons gave me the benefit of getting objective perspectives and directions to the help I needed. I will not go into detail of what I learned, or the stories I heard. Because, I think this is where the magic of Creative LIAisons comes in. Each of us will want to learn different things, have different objectives, and will look for different things to bring home. It's wildly brilliant that these can be addressed in one way or another by the mentors, and how each session is made unique, driven by the directions they give. Each of my sessions was as unique and as wonderful as my mentors, and each piece of advice marked a watch-out, green flag, or useful landmark to help me in my journey in the creative industry.

Thank you again, Laurissa. And to LIA and my mentors - both in Creative LIAisons and those who gave me a chance to enter the industry.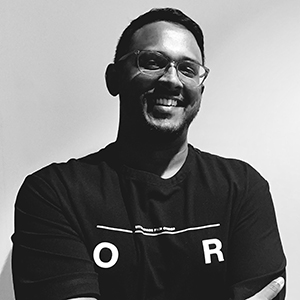 Mentee:
Janath Gamage
Art Director
Leo Burnett Singapore
Coaches:
Judy John, Global Chief Creative Officer, Edelman
Ronald Ng, Global Chief Creative Officer, MRM
Pancho Cassis, Partner & Global Chief Creative Officer, DAVID
Feedback:
Recollecting my entire LIAisons 2021 experience as a whole, I finished my third and final session feeling passion-kindled, energized, more informed, goal-driven and most importantly, hopeful.

When I first received the mail confirming that I had been selected into the LIAisons 2021 program, I was ecstatic! But soon after, I was completely overwhelmed when I saw the list of 'Mentors'. There were so many great names on the list, and it was super exciting to see who I would be matched with. Then I finally got the email listing my three mentors: Judy John, Ronald Ng and Pancho Cassis. I personally, really couldn't have wished for three greater and more suited mentors for me than this! First, an Ad icon I've really looked up to since my fledgling years. Second, an ad legend from my region of Asia that made it huge internationally, someone who's been in my shoes and definitely one to follow in the footsteps of. Lastly, one of the most brilliant minds in advertising I've come across, and easily one of the best to learn the trade from.

Each session gave me SO much insight into the industry and a ton of valuable learnings to apply to my future in the industry itself.

With Ronald, I learnt what it takes to make it big on the international stage - especially coming from Asia (Trust me, it isn't easy!), how to receive and give good feedback (Delicately, yet genuinely) and really what it takes to be a great leader - and guess what? You don't need to be an a**hole to be a great leader! As he said "Be bull-ish, but never a bully!"

Judy took me on a journey with her session! I learnt again and again how important crafting is - from the execution to the final case study itself (literally till the very-last-second!), a bit of insight into the world of PR, to taking on fresh new challenges and most importantly how crucial the people you work under are as opposed to just a popular name board (people that truly believe in you and help you grow as creatives).

With Pancho, I learnt all about setting goals (realistic and tangible ones) and planning my path (effectively, more than anything!), how to grow and improve my portfolio, how to constantly measure myself and to drive myself to achieving my goals, and to keep consistently at that too. I ended that session feeling fully armed and ready!

I ended the LIAisons mentoring sessions feeling reassured, especially in these uncertain times. I can't begin to stress how grateful I am to my three coaches for taking their time to help guide my growth as a creative and for LIA selecting them for me. It might've been an hour or so per session, but I know this impact on me will be for years to come - so again, thank you.

And lastly, I'm absolutely honored and thankful to LIA and the LIAisons program for selecting me and giving me this career-redefining experience! And to anyone who might be thinking of applying for the program in the future - it's an invaluable opportunity you won't regret. Go for it!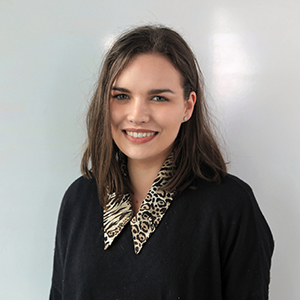 Mentee:
Hannah Stokes
Copywriter
YoungShand., Auckland
Coaches:
Denise Rossetto, Partner / Chief Creative Officer at Broken Heart Love Affair, Toronto
Federico (Potter) Zamponi, Regional Creative Director at Commonwealth//McCann, Buenos Aires Istvan Bracsok, Chief Creative Officer / Founding Partner at White Rabbit Budapest
Feedback:
To say that I was excited to be accepted into this year's Creative LIAisons Virtual Coaching program would be an understatement. Not just because it was an opportunity to learn from the best in the business, but because it enabled me to see the advertising world through different cultural lenses.
I couldn't be more grateful to Denise Rossetto, Partner / Chief Creative Officer at Broken Heart Love Affair, Toronto, Federico (Potter) Zamponi, Regional Creative Director at Commonwealth//McCann, Buenos Aires and Istvan Bracsok, Chief Creative Officer / Founding Partner at White Rabbit Budapest, for giving their time and guidance; from explaining the possibilities of NFTs, and sharing insightful perspectives on creating meaningful ideas, to sending pictures of their doggo.
Although every mentor had a slightly different perspective on what makes ideas both meaningful and impactful, there was one lesson that was consistent: That great advertising campaigns were inspired by, and fully understood, human truths. And those truths are more universal than what you would expect. It's good to remember this while we're being bombarded with information, yet perpetually stuck in our own echo chambers, trying to come up with the next award-winning campaign.
Denise, Potter and Istvan taught me the power of being curious, being obsessed, and being open – and I can't thank them enough.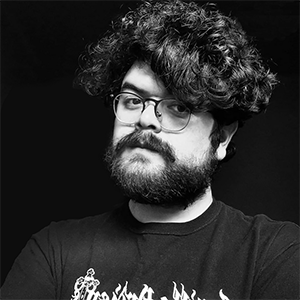 Mentee:
Nicolás Pérez
Creative Director / Copywriter
Berlin, Santiago
Coaches:
Felix Fenz, CCO, Grabarz & Partners, Hamburg
Frederico Roberto, Executive Creative Director, Interweave Agency, London)
Feedback:
Currently, I'm in a moment of my career where I would like to challenge myself and move to a bigger market like Europe. So, having the chance to talk with two CCO's such as Felix Fenz (Grabarz & Partners Hamburg) and Frederico Roberto (Interweave London), was more than a great opportunity. It was a huge privilege.
Even if in both sessions we talked about things that could seem pretty obvious, in the end, all the creative pieces of advice were enlightening and helpful to understand the difficulties for a Latin-American of working in a German or a Londoner environment.
Felix helped me by suggesting to give a more personal take on how I present my work on my portfolio. For example, providing a personal narrative for every idea to make it more appealing to the eyes of an ECD and transmit the Latin-American passion, which is a big differentiator when it comes to comparing the way of thinking of Latinos and Europeans.
On the other hand, Fred explained how specific the English advertising scene could be, labeling creatives under a particular kind of expertise. This helped me revisit my work, understand my strengths, and what I have to do if I want to be an "ideas first" copywriter instead of a TVC-driven copywriter (which seems to be the standard in the UK).
Both coaching sessions were a game-changing experience in my creative career. If my plan of moving to Europe eventually becomes a reality, Felix and Fred are sure to be a significant part responsible for my success.
Again, many thanks for this incredible opportunity. I have no words to express all my gratitude.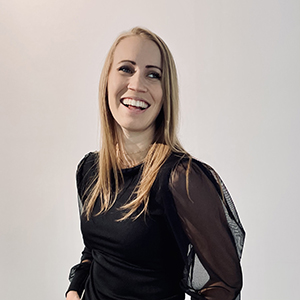 Mentee:
Anais Read
Copywriter
Publicis Worldwide, Brisbane
Coaches:
Matt Eastwood, Global Chief Creative Officer, McCann Health, New York
Merlee Jayme, Chief Creative Officer of Dentsu International APAC / Chairmom of Dentsu Jayme Syfu, Manila
Rory Hamilton, Founder / Chief Creative Officer, Boys + Girls, Dublin
Feedback:
They say the best things come in threes…
A Creative LIAisons mentee was just something 'other people got to do'. Having never applied before, I felt under qualified, but entered anyway. Much to my delight, I was one of only 8 Australians selected for the program and let me tell you – it was such a privilege. I would recommend.
Not only did I get to sit in on highly awarded juries judging the best work in the world, but I got to meet three of my industry idols.
There were so many mentors and creative coaches I looked up to, and the three I was paired with blew my expectations out of the water.
First, I chatted to Matt Eastwood, Global CCO at McCann Health. Apart from being an industry legend, he's a fellow Aussie, and a genuinely nice bloke.
Matt had previously judged some of my ideas through Young Glory (and even awarded one!), so it was great to chat face-to-face.
Matt gave me a rundown of his journey from Australia to New York, and what made him move from traditional agencies into the health and wellness space.
We also talked about travelling, award shows, judging, and how to get a job overseas. Since the chat, I've secured a new role in a new city – so thanks, Matt!
I was super excited for my next chat with Merlee Jayme, Chief Creative Officer at Dentsu International APAC. Merlee is super smart and approachable, and it was invaluable chatting with such a successful female CCO. We talked about gender bias when it comes to creating, owning, and selling ideas. She gave me tips on combating it, building confidence without the ego and creating great relationships with clients. A great piece of advice Merlee gave me was 'solve your client's problems, don't just make ads'.
And finally after months of back and forth (and me continually forgetting to organise a time), I had my session with Rory Hamilton, Partner & Executive Creative Director at Boys and Girls, who laughed with me about our disorganised creative chaos.
Rory told me about how he came to create Boys and Girls after living in agency-land for so long and was kind enough to take me through an idea-generation presentation he gives to all his creatives.
We broke down some ads, worked on an ideation technique called 'If This Then That' and discussed the best way (and the easiest category in which) to win a Lion.
All three chats ran over time, but it was worth every minute.
We'll be keeping in touch, and I hope I can meet Matt, Merlee, and Rory in real life one day soon. I can't think of a more valuable and beneficial industry program than the LIA Creative LIAisons.
Also, observing the statue discussions was super insightful and a really cool experience.
Here's to 2022.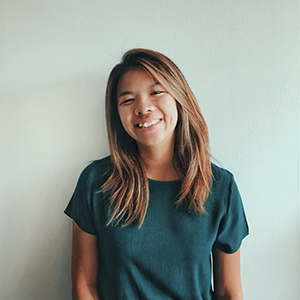 Mentee:
Christy Koh
Copywriter
R/GA Singapore
Been loving this year's Creative LIAisons program and I am sad it's almost ending!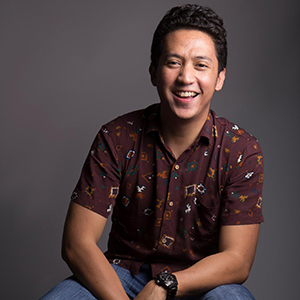 Mentee:
Martin Flordeliza
Creative Team Head
Leo Burnett Manila, Makati City
Coaches:
Rupen Desai, Global Chief Marketing Officer, Dole Sunshine Company, Singapore
Nish Shah, Chief Strategy Officer, Initiative Canada, Toronto
Andre (Deco) Soares, Senior Art Director, Walt Disney Company, LATAM, Buenos Aires
Feedback:
Grit, Passion, and Magic!
There are a few people whom I consider my mentors, but I never had a mentor from outside the Philippines. LIA's Creative LIAison program is such a blessing, because I gained three more mentors with different backgrounds and from different countries. All of them are equally talented and experts in their respective fields. I really learned a lot from them and I would like to share some of the insights I had talking to them.
Grit in what you do.

My first mentor was Rupen Desai, Global Chief Marketing Officer of Dole Sunshine Company, Singapore. Rupen, who has worked both in advertising and the client side emphasized the need for Big Ideas that are purposeful and creates social impact. He said that if you have a great idea, don't hesitate to reach out to clients who will believe in them. This is where grit comes in - be confident with your work and pitch them to people who can help you turn them into a reality. Rupen also emphasized that if you want to break out in the international stage, you need to have an idea that is big enough for the world to pick-up.
Passion from outside work.

Nish Shah, Chief Strategy Officer of Initiative in Toronto was my second mentor. He said that: "It's an unreasonable expectation that all your personal fulfilment in life will come from work. Get motivation and inspiration from other sources." Nish pointed out the importance of having other passions beyond client paid work - may it be through art, joining classes, or helping out in your communities. When I asked him how to make it in the global stage, he said that it's important to get your name out by getting published or be invited to judge awards show. It's also a way of giving back to the industry.
There's magic outside your comfort zone.

My last mentor was Andre (Deco) Soares, Senior Art Director at Walt Disney Company, LATAM. It was a fun and casual talk with Deco, and I learned a lot about his experiences from transferring from Buenos Aires to Brazil and how he landed his job at Disney. It wasn't a magical ride and it actually took him months of planning to get there. From his story, I realized the importance of breaking-out of your comfort zone - and sometimes there's magic in other places and by seeing things differently. But Deco reminded me that if you have a dream, you don't just jump in. You need to plan ahead and be focused on your goals.
Thank you again, Rupen, Nish, and Deco for the time you shared. I really learned a lot and I look forward to catching up with you again. Thank you, LIA for this unique learning opportunity and for making this mentorship program happen! All the best.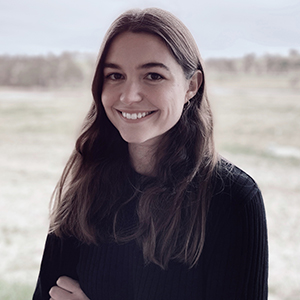 Mentee:
Bella Smith
Copywriter
Ogilvy Sydney
Coaches:
HyunSeo Yoo & Sarah Guessoum, Creative Leads, TikTok / Bytedance, Dubai
Jon Chapman, Chief Creative Officer at Havas Lynx Group, Manchester
Chris Smith, Co-Founder, Principal / CCO at Plot Twist Creativity, Dallas
Feedback:
Four continents. Three coaching sessions. And one very lucky me.
I might not have left Australia over the last two years, but my LIA mentors made the other side of the world feel right at my fingertips. Each encounter gave me invaluable insights and opened my mind to the infinite possibilities of where this industry could take me. Here's a little taste of my travels…

My Dubai dalliance
To kick off my overseas adventure, I met with the powerhouse duo that is Creative Director, Sarah Guessoum, and Senior Creative, HyunSeo Yoo – two incredibly talented, ambitious, and globally minded leaders at TikTok in Dubai.
They gave me a great glimpse into what it's like to work in the Middle East (and seriously piqued my interest in visiting the UAE). I also learnt that you don't necessarily have to speak the local language to be the local copywriter. Instead, you need a sharp eye for observing cultural truths and consumer behaviours, a collaborative mindset, and an appetite to step outside of your comfort zone and dive into the deep end.
How to make it in Manchester
Next up, I meandered to Manchester to meet the multi-award winning yet ridiculously humble Chief Creative Officer at Havas Lynx Group, Jon Chapman.
In Jon's view, 'good work comes from hard work'. Persevering with the tougher briefs is key to success in advertising, and being a down-to-earth, well-humoured, highly likeable individual doesn't seem to hurt either. To paraphrase his wisdom, it's important we stay on the right side of ambition and do what we love for the right reasons. In doing so, we might well change people's lives.
Teachings from Texas
Last but certainly not least, I leapt across the Atlantic to Dallas to learn from Chief Creative Officer at Plot Twist Creativity, Chris Smith.
Chris taught me so much about working in ad land as a creative in the States. He also taught me that Southern hospitality is absolutely a thing. His kindness, generosity, friendly Texan smile and pearls of wisdom have really stayed with me. One such pearl is the importance of perspective and resilience. We all have bad days, bad scripts and bad ideas from time to time, but what's important is that we shake it off and back our ability to bounce back even stronger.

Well, my adventure abroad might be over for now, but I'm feeling more inspired than ever to dive into the deep end and put my learnings into practice!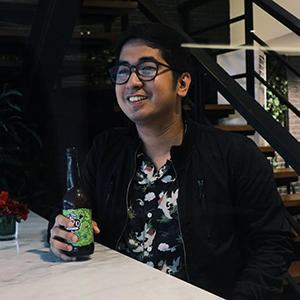 Mentee:
Kevin Solanoy
Copywriter
Digital FCB Manila, Makati City
Coaches:
Menno Kluin, Chief Creative Officer, 360i, New York
Kathy Delaney, Global Chief Creative Officer, Saatchi & Saatchi Wellness / Publicis Health
Martin Cedergren, Chief Creative Officer, Stendahls, Gothenburg
Cyril Louis, Group Creative Director, Elephant, Los Angeles
Feedback:
"A Lovely Letter to LIA"
Dear LIA,
I have a secret:
I've been hiding in my shell for years
until you picked me up
and flashed me with a spotlight.
It was too bright.
All eyes were on me.
And I'm not used to it.
Nobody knows about me.
I have no shiny metals under my belt.
But you've found me,
together with the 149 young creatives in the world.
(deep breath)
I can't thank you enough.
You've provided me with the best creative program I've ever had.
Because of you, I've learned the handiest ways to dissect critical messages and create stunning ideas through Creative Hacks.
Because of you, I've made new friends — my co-mentees.
Because of you, I got excited to design solution-based campaigns after listening to different talks from other creative geniuses of the industry.
Because of you, I've built my own creative culture when you provided me a seat on the statue discussions beside my idols in advertising.
Because of you, I met 4 of the extraordinary creative minds in the industry who were my mentors and eventually became my friends:
• Menno Kluin taught me the right attitude and mindset to become a kind-hearted innovative leader someday.
• Kathy Delaney helped me see the power of emotion and collaboration as keys to creating more purposeful works.
• Martin Cedergren shared his journey in the industry that inspired me to push myself to grow into the Creative I know I can become.
• Cyril Louis demonstrated to me the step-by-step process of creating award-winning works.
Without you, LIA, and the people behind you,
I would not be able to see my potential
to be a creative leader someday.
Thanks for giving me all these opportunities
that I'll forever treasure.
Cheers!
Your Next Creative Leader,
Kevin Solanoy
#ClaimingIt