I have lived in beautiful old Amsterdam most of my life. It is a great city, and the standard of the Dutch advertising industry - mostly located in the capital - has been pretty good over the years. A steady yearly slew of Dutch wins at The Cannes Lions, all of that. However, after about 8 years of swimming the same advertising circle, I felt something of an itch. I worked like a demon - I always have - but meeting with the same people talking about the same kind of campaigns day in, day out - it felt too stagnant after a while. One of my best friends owned a film production house in Shanghai, China, and he loved living there. He flew me in on a car job that needed music. On my first trip there I fell in love with the crazy buzz of the city. Shanghai kicks you in the pants. I'll share one memorable job from those days.
You always aim for the best result possible, of course. It's what keeps you awake at night. You want to be the best at what you do. That's why it doesn't feel like a job; it's more of a lifestyle.
I ended up living in Shanghai for almost six years, and produced the music for hundreds of commercials in Asia Pacific while I was there. Six years in Shanghai is a long time. When I left Shanghai, most people I knew there had also moved away.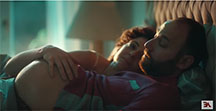 Next stop: New York. I had always wanted to live in New York, and when the opportunity came, I seized it. While living and working in NYC I co-
wrote and produced a song that makes me proud to this day. Forgive me if I don't sound humble about this one. It was for a Fiber One campaign by Saatchi & Saatchi. The amazing creative team Luca Pannese and Luca Lorenzini have since started their own agency, called SMALL. I love those guys. They dreamt up this hilarious story about a 'Pregnant Dad'. The story, the edit, the song, they just came together so incredibly well. The stellar performances by the two lead actors make me laugh every time. Important fact: The lead singer of the song is the force of nature that is Michael Bolton. Incredible voice. Out of this world. Amazing to work with. He's the cherry on top.
https://www.youtube.com/watch?v=VC6hGxFcsC0
I finished my New York stint with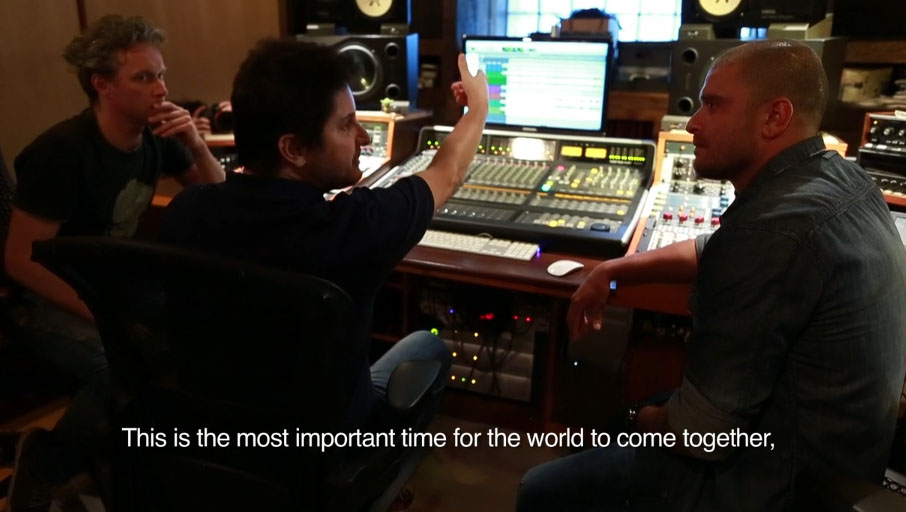 an amazing project that had me go around the world, working with some phenomenal artists. The agency VMLY&R reached out to me as they were pitching for the 2016 Rio Olympics PSA, asking me to help dream up the musical concept for it. I sat down with their ECD Mike Wente, drew the five Olympic rings on a napkin, and pointed at them. I said: 'We'll bring five continents together through music.' The agency loved it. They also won the pitch. In a nutshell: We produced a re-recording of 'The Fire' by Questlove and The Roots together with international artists Questlove, Black Thought, Lenny Kravitz, Corinne Bailey Rae, Harts, Diogo Noguiera, Yuna, and Nneka. An incredible and rewarding experience.
Enjoy the journey I went on here:
https://vimeo.com/177663232
(footage courtesy of my dear friend Monte Isom, NYC)
After my years in New York, I moved back to good old Amsterdam. I still spend a fair time working on campaigns and brands both in the US as well as in Asia Pacific. It keeps life interesting, working in different timezones, and for different cultures. I do quite a bit of speaking at the international festivals as well - at LIA, Adfest, Spikes, Cannes Lions - and one of my favourite topics has always been how music can cross cultures and boundaries. It is a unique and wonderful language, that can communicate pretty much anything. As an emotional catalyst, music is unsurpassed. Which is why it can also be the most powerful tool for any brand, when used wisely and well.
A Changing Advertising Landscape
One of the biggest shifts we have all been noticing in the advertising landscape is the changing role of the 'traditional' agency. Brands are becoming more and more autonomous in their creative strategies and choices. Creative and Production are being de-coupled. Production consultants have moved in to oversee the process and its cost control. For me, as a music producer, this turns out to be mostly a good thing. Working direct to brands often results in healthier, more efficient processes. My team and I still work for creative agencies a lot of the time, also with great results: Good people are good people. However, more and more, we find ourselves working alongside each other for brands, with less of a hierarchical relationship. I believe it is a healthy development. Clients have more autonomy, communication lines are shorter, and brands have a better insight into how their dollar is spent.
Audio is exploding
Another influence worth noting is the fact that audio is exploding in importance and significance at society level. Podcasts are everywhere, music festivals have grown exponentially, streaming services are more popular than ever before, and we are ordering things simply by speaking to Google or Amazon. In short: The world of audio is upon us.
Which means: Brands need to really think about their sound. They need to be audibly recognisable, identifiable, and consistent. We all know the famous sonic logos of McDonalds and Intel. They are famous for a reason. They are the pop icons of audio branding.
Sonic Branding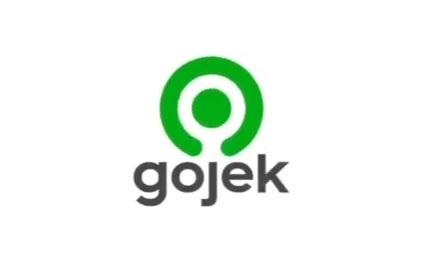 I have been creative director and partner with Amp.Amsterdam for three years now, and we experience the rise in the importance of audio every day. As a result, we have created sonic identities for various brands around the world, and there is a lot more to come. One brand that we proudly created the sonic identity for is GOJEK, a ten billion dollar 'start up' - the number one mobility app in Indonesia, rapidly expanding in South East Asia. We were approached by the brand last year and together with the GOJEK creative team we produced a sonic logo that would be married to their visual logo. GOJEK's roots in Indonesia had to be subtly integrated into it. Its 'mobile communication' characteristics needed to be incorporated, as well as the light and playful character of the brand. We created a full brand score to be used in any or all communication, and also designed UX sounds for the GOJEK app, audibly related to the GOJEK sound logo:
https://www.youtube.com/watch?v=4jYY0amWsx0
On top of all our sonic branding, supervision and production skills, we boast a unique partnership with Universal Music Group, which gives us unparalleled access to music consumption data from all over the world. We actually know what your target groups are listening to. This really works on a strategic level, and can inform the creative to be more accurate. Not to mention the enormous artist roster we have at our fingertips. What can I say: It's a good place to be in.
The future of music, sound and brands
Looking at current trends in the advertising and music industry, and taking into account the technological developments we find ourselves surrounded with, I would expect some or all of the following likely to happen:
• We may find ourselves living in a 'voice first' world fairly soon, with Google Assistant and Amazon Alexa becoming fully integrated into most of our everyday lives.
The more important the world of audio will become, the more brands will become aware of the power of sound and music.
• A further focus on the part of brands towards what they sound like, and the optimisation of consistent use of sound and music in all touch points of their communication.
• Progressively strategic use of music data to support creative ideas and campaigns.
• More and better strategic alliances between brands and artists blurring the lines between the world of advertising and the world of music.
In conclusion
I will leave you with a job we finished only last week, and an absolute highlight of my career.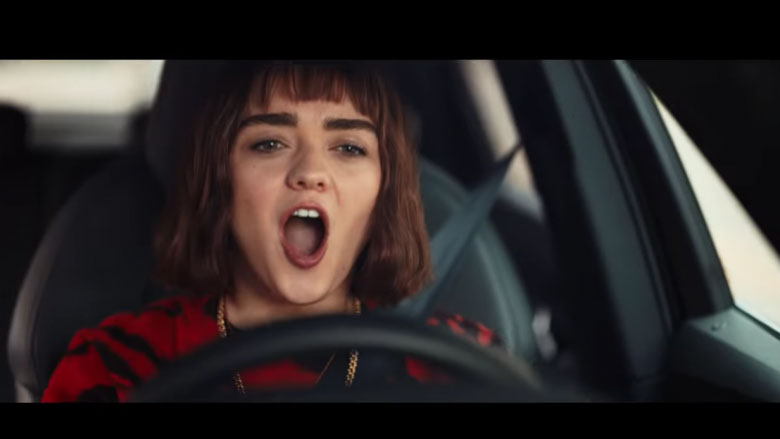 We created a re-recording of The Walt Disney Company's iconic Oscar and Grammy-winning Frozen anthem 'Let It Go' for Agency 72andSunny Amsterdam - we love working with those guys.
It was also - I might add - for one of the biggest sporting events of the year.
In my world, it simply does not get any better than this:
https://www.youtube.com/watch?v=WvEAklsAAts
You wake up one day and notice that you have spent the last 25 years of your life working. Except for me, it doesn't feel like working :)
Thanks for listening,
Diederik van Middelkoop
Executive Creative Director
Amp.Amsterdam The Sonic Branding Company