My heart was pounding. I knew Steve was shitting bricks beside me.
'Yes.' I replied nervously.
'Excellent. Then you must come to the award ceremony in London!'
Now at this stage, I should rewind a bit.
At the time, I had just gotten my first big break at DDB—where I had the blessing and the curse of working on one of the world's most prestigious accounts, Volkswagen.
Well, strictly speaking, I wasn't on the account at the time.
I had just joined DDB as a young copywriter.
And there was an internal shoot-out at the agency, with all the senior teams working on ideas for the new Volkswagen Golf R32.
Coincidentally, Steve and I were both Golf drivers. We knew the car and we knew the brand. And we saw this as a massive opportunity.
So we worked on ideas, even though it wasn't 'our' brief to work on.
We narrowed our focus and decided that this was the fastest, most powerful Golf ever. And from that thinking came our idea of Volkswagen 'Jet'.
We made a sketch and soon realised the senior teams were struggling. So we introduced ourselves to our new ECD and politely asked if we could present our idea.
To his credit, he gave it the thumbs-up.
This was our first proper print work. For Volkswagen, no less.
The following week, we sold it to the client and shortly afterwards became the de facto Volkswagen team.
Around the same time, our ECD asked us if we'd like to enter the London International Awards.
Now this was all new to us. It sounded important, so we just agreed.
We mounted a copy of the ad (as you did back in those days), sent it off and got our heads back down to work.
A few months went by and that's when the phone call came.
'I can't tell you much more,' said Barbara. 'But just believe me; it'll be worth your while.'
We asked (no, we begged) our ECD if we could go to London.
And while he was thinking it through, we kept muttering that famous line from Snatch, 'I'm coming to London!'
Unfortunately, that's where the story ends. We never did make it to London.
But we did manage to win our first Gold.
Back then; there was no Silver or Bronze. It was Gold or nothing. So it was a lot harder to win.
They say you never forget your first, and it's true.
The London International Awards will always mean a lot to me personally. It was the first global award show I'd ever entered back in 2003.
And despite not making it to the award show that year, I've had my fair share of luck in the years that followed.
Which makes up for missing out on the ceremony that night.
And I'll never forget that phone call.

NISH SHAH
VP, Strategy, Initiative, Toronto
One part strategy, one part creative, Nish has developed award winning work across a broad range of clients and agencies from creative to media.
In his current role as Vice President of Strategy, Nish goes beyond what is expected, redefining the work of a media agency. Initiative was also recently named "Media Agency of the Year" by Strategy Magazine, a first for the agency.
Outside of work, Nish also serves on the Board of Vibe Arts, a non-profit focused on supporting emerging artists and bringing arts education to underprivileged youth in order to help them discover their creative potential. In his spare time, Nish enjoys spending time with his family, collecting vinyl records and dancing off-beat.



Finding Joy In Uncommon Places
Have you ever asked yourself what the point of all this is?
Ads that are viewed for mere seconds. Click-through rates that are close to zero. Views that were never even fully in view.
We spend months, tirelessly working on the launch of a campaign only to quickly move on to the next.
Underneath it all, there is a growing anxiety towards the fleeting nature of our work.
You are not alone.
Cue eye roll. Here's yet another article about "people being the most important element within this industry".
Wait! Don't go click on something else just yet.
This is not another piece about the vague importance of people. It's about what you can do for the people, and for yourself in the process.
And the secret lies in finding joy in the mundane.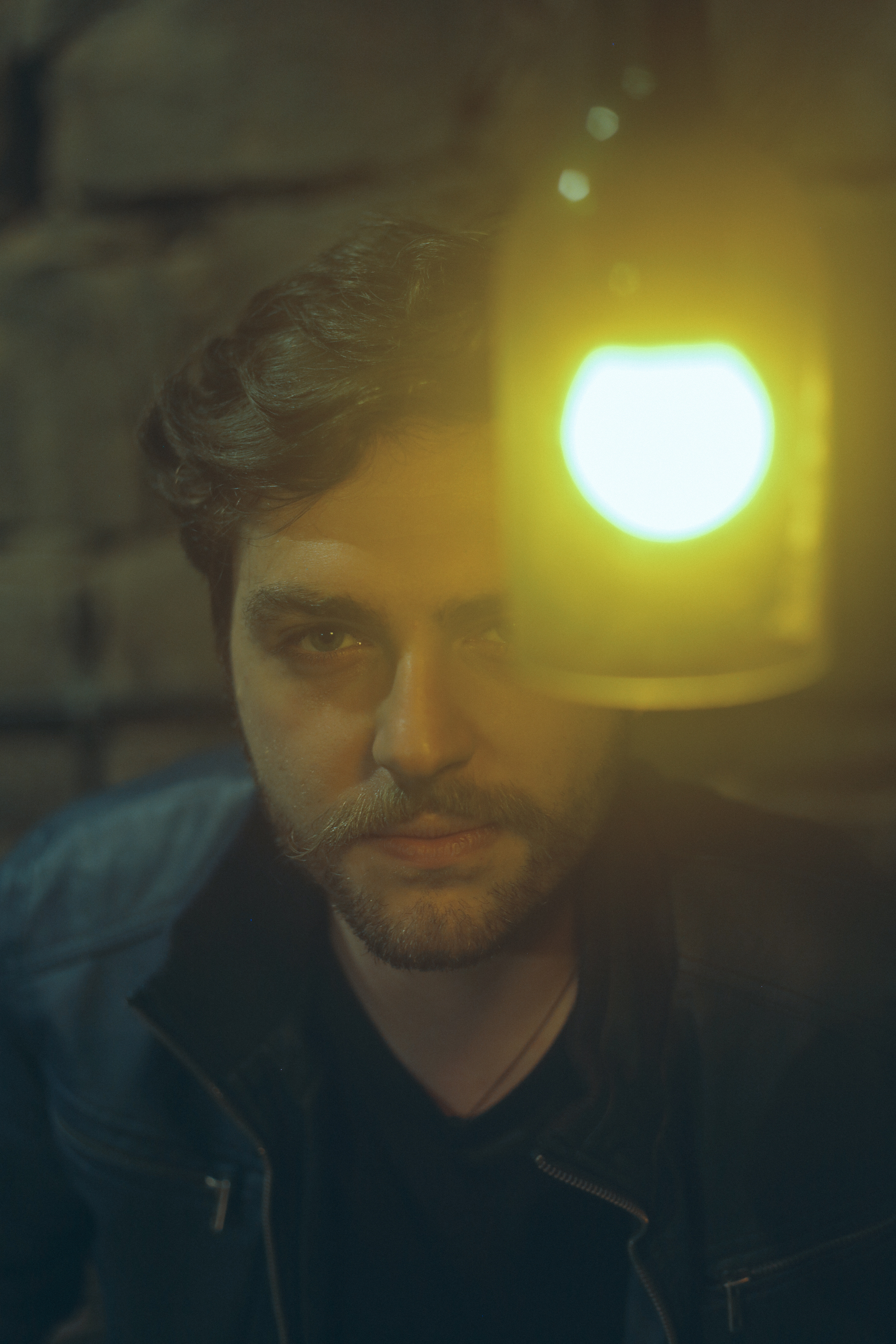 LUCAS SFAIR
Co-Founder / Creative Director
CANJA Audio Culture
Lucas is a born musician. He started to work in advertising as a copywriter – then decided to follow his passion for music, and founded CANJA Audio Culture – an audio production company.
In 2019 CANJA was named "The Music & Sound Company of the Year" at LIA (London International Awards).
Over the past three years, CANJA have won 32 Cannes Lions. In 2017 CANJA produced the 3rd most awarded campaign in the world: The Refugee Nation, with Ogilvy NY, which won Best of Show on One Show.
It was a friend of mine who said that songs are landscapes. We were listening to Hermeto Pascoal and that phrase was enough to realize that I was immersed in another reality. The air gets denser, the room temperature changes and your body is taken to another frequency. I won't say it had colors because I wasn't crazy, but I remember its purple and blue shades hovering around.
So we decided to explore more songs that are able to transport us, and that's how the
"Landscape by @canja.audio"
was created. A playlist full of rare textures and beautiful images.
A gift from the first art to all of those who, in this rough times, would love to visit new places.
Prepare to take pictures with your ears.