Paola is a multidisciplinary designer who pursues the unconventional, exploring unusual angles and mediums in her work. Originally from Rome, Italy, and having spent over a decade working in London, Paola brings old-world sensibilities and her love for cutting-edge technology and design to everything she does. Motion design led her to combine her love for graphic design, animation, music, and fashion. In the last decade since arriving in Los Angeles, Paola's career has been expanding into Art Direction, where her passion and range of work across many disciplines are a major asset.
Paola is known for her mix of slick, avant-garde aesthetics and darker moods, with a hint of kawaii. She has worked with a broad range of brands such as Netflix, Google, CK, and Cirque Du Soleil, and premiere agencies like UNIT9, MPC, Sapient, and Zambezi.
Not All Who Wander Are Lost
I'm the poster child for "Not All Who Wander Are Lost." I have explored several career paths in my life. Very early on, I even studied to be an accountant. But my main passion was always art and design. My Italian family has been making custom and specialty wigs for over a century, and my father was an Academy Award winning make-up artist for "Driving Miss Daisy" (1990). I grew up in the center of Rome, surrounded by ancient buildings, with art and fashion in my blood, and a love for the outrageous and bizarre. But it took a while to find my niche, and it turns out it wasn't a niche at all! I went to fashion school, became a graphic designer and illustrator, worked as a model, and started my career in animation at Cartoon Network, all the while moving from Rome, to London, and eventually LA.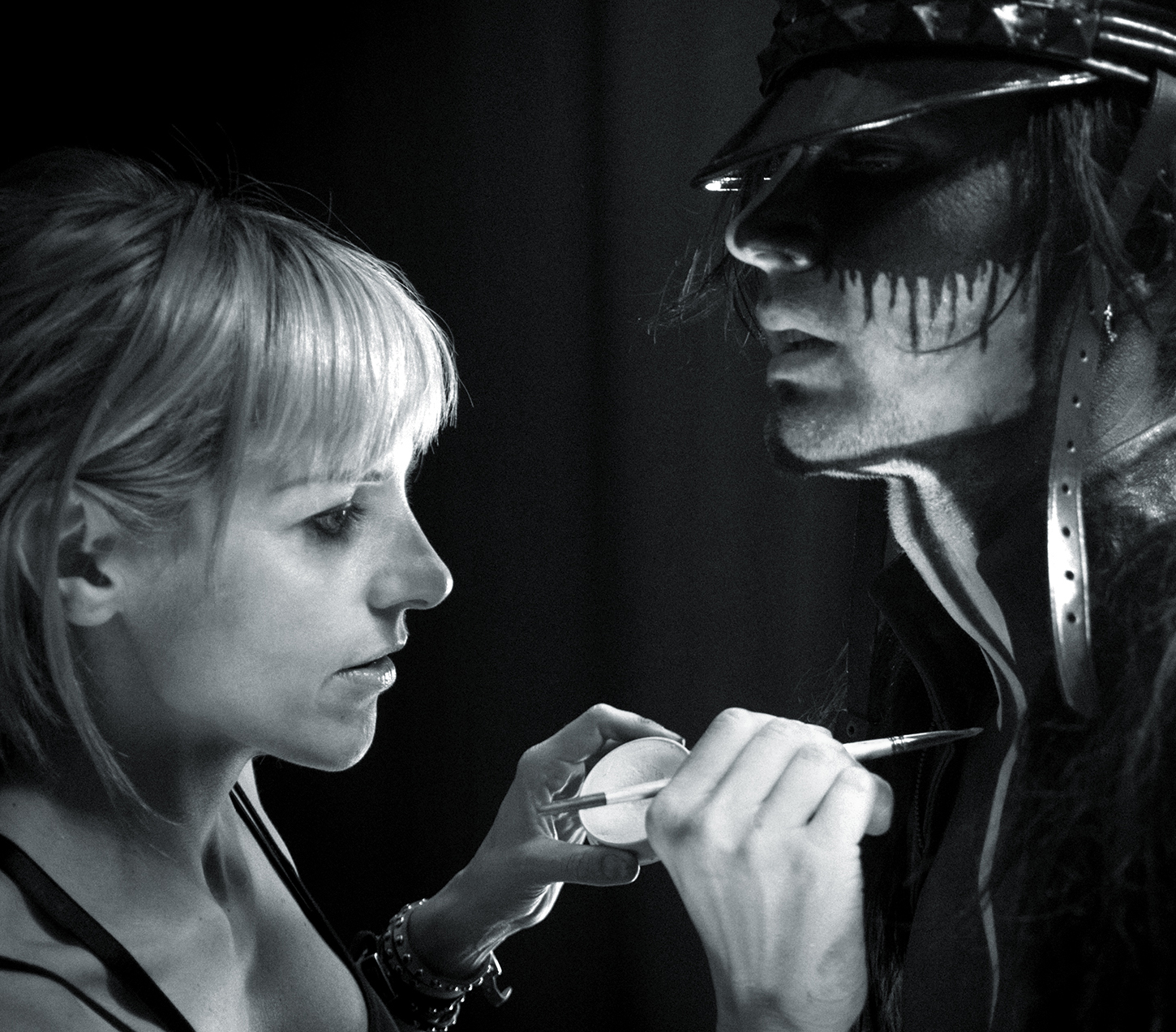 Some of my biggest influences are all the Japanese manga and anime I loved as a child, the incredible humor and surrealistic situations in "The Muppet Show", the fashion sense and genius of Thierry Mugler, and the vamp femme fatale & dark/gothic aesthetic. I am also fascinated by product design and architecture, and in that context I prefer the more sleek and modern lines, so you end up seeing this in my work, where the whimsical meets the stark.
At times, it felt like I was unable to truly find a focus and become the professional I am today, since much conventional advice encourages people to find a calling early in life, and pursue it doggedly for the rest of one's career. It seemed like I was often re-launching my efforts from the first floor, but it was also exhilarating to work with so many different people, in various places, and to keep learning new skills.
A big turning point was when I learned to use After Effects. It was a way to combine passions for typography, animation, video, styling, and narration. I became a motion artist, and had the opportunity to work with such great clients as Netflix, Google, CK, and Cirque Du Soleil. And as I became more comfortable taking charge of various aspects of the production of a piece, the more I realized that I could make yet another leap in my career and work as an Art Director, while also starting a production and post-production company with my partner Giovanni Bucci. Through Void 'N Disorder, I was able to take on a lot more responsibility (and it turns out those accounting courses from back in the day came in pretty handy) and further develop and synergize my skills. Right now, Art Direction is definitely the best fit for me. This may change -- apparently that is also one of my talents! But for now, I am incredibly blessed to guide a project from concept to completion, all the while expressing a vision that encompasses all the media I adore: fashion, styling, make-up, animation, graphic design, typography, and music.

Becoming the creative driver behind a project has also allowed me to focus on work with a social conscience. I first started exploring complex themes in the making of
Addictions
, a short movie that I made with Void 'N Disorder partner and director Giovanni Bucci. We explored how addictions can take many shapes and drag us down: it's not just drugs that can ruin your life and rob you of your independence. I further fleshed out social themes and my interest in visually-striking projects like Korn's
Never Never
, and the music videos for Giovanni's band ODDKO. Out of those,
Disobey
is particularly dear to my heart because I got to work with my dad, who died shortly thereafter.
Lately, I have also tried to bring environmental consciousness to my work, like for instance making sure that all the Void N' Disorder apparel we produce is more sustainable and durable. I would love to collaborate with someone on a project that would further spread the word that climate change is real, our environmental issues are getting worse, and we need to change our ways if we want to make sure all living beings will survive, with our planet sustaining us for generations to come. I would like to find a way to reach especially those people who don't have any interest in environmentalism, though I am not yet sure how to go about that.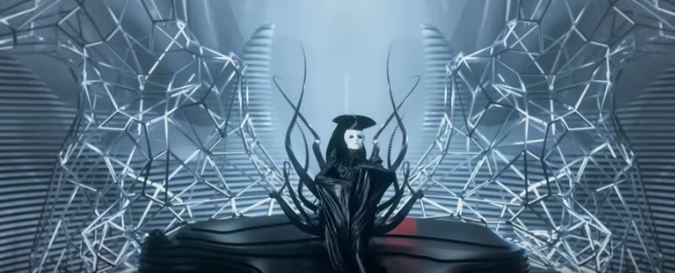 On a somewhat lighter note, I have also become very interested in creating AR filters for social media apps, which appeals to me both from a technical standpoint, and because it allows me to virtually "touch" so many people, making them look like one of the odd characters that I like to design.
When it comes to art, we often have lots of curiosity and things we want to learn and share. I think it is incredibly important, as an artist, to keep trying different media, different approaches, different processes, and let creativity and our own instincts do their magic. It may take a while to find a path to satisfaction, but it is possible, through persistence, passion, and experimentation. I think the most important part is to keep showing up and creating, even when it doesn't feel 100% right, letting trial and error, as well as following your instinct, and holding on to your ethics, lead you to results you can be proud of.
Void 'N Disorder is a boutique production and post-production studio. Their work is characterized by a keen design sense, stunning visuals, and the meticulous integration of audiovisual content. The studio has been recognized with numerous industry awards including, among others, Tellys for Art Direction and Best Music Video for ODDKO's "Disobey," and a UK Film Festival Best Music Video for Korn's "Never Never."