Marketing & Public Relations:
Patricia Censoprano
Senior Vice President -
Marketing & PR
patricia@liaawards.com
Telephone: +1 917 287 2824
Crossing Lauren Ranke's Ocean with Simone Nobili
11 November 2020
---
Simone Nobili and LIA hope you enjoy this amazing Transatlantic journey as we cross the seas with some of the legends of our industry.

The journey. Across oceans. Seven questions. Seven answers. All to help people in creative industries navigate their careers.

Your Captain? Simone Nobili. Today's onboard guest? Lauren Ranke.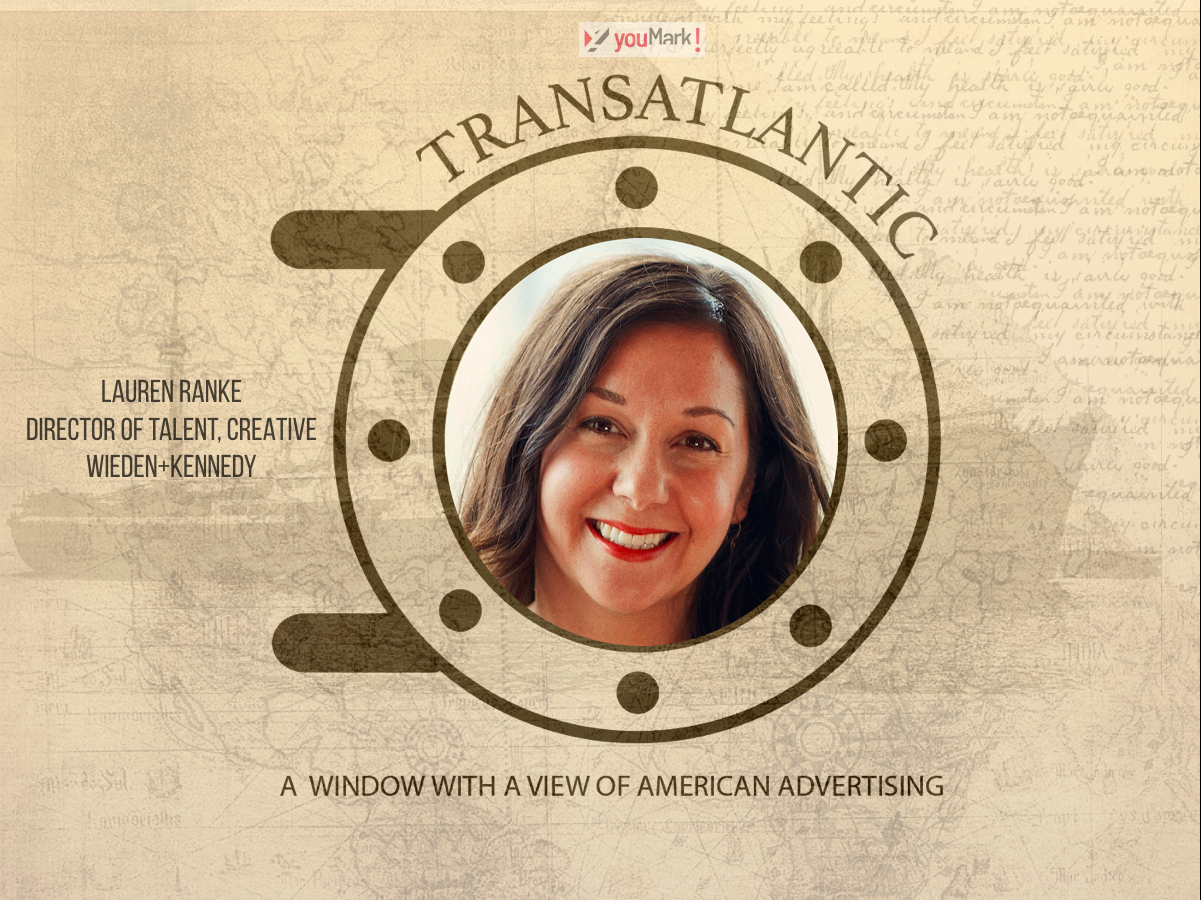 Crossing Lauren Ranke's Ocean
From surrounding herself with weirdos and attending a stand-up comedy class, to sending a passionate message to the creative industry crushed by the pandemic: "Every single day practice a creative skill, whether you're employed or not." The ocean of Lauren Ranke, Director of Talent, Creative at Wieden + Kennedy is filled with insights that are crystal clear like its waters.