Marketing & Public Relations:
Patricia Censoprano
Senior Vice President -
Marketing & PR
patricia@liaawards.com
Telephone: +1 917 287 2824
Crossing Marcello Serpa's Ocean with Simone Nobili
18 November 2020
---
Simone Nobili and LIA hope you enjoy this amazing Transatlantic journey as we cross the seas with some of the legends of our industry.

The journey. Across oceans. Seven questions. Seven answers. All to help people in creative industries navigate their careers.

Your Captain? Simone Nobili. Today's onboard guest? Marcello Serpa.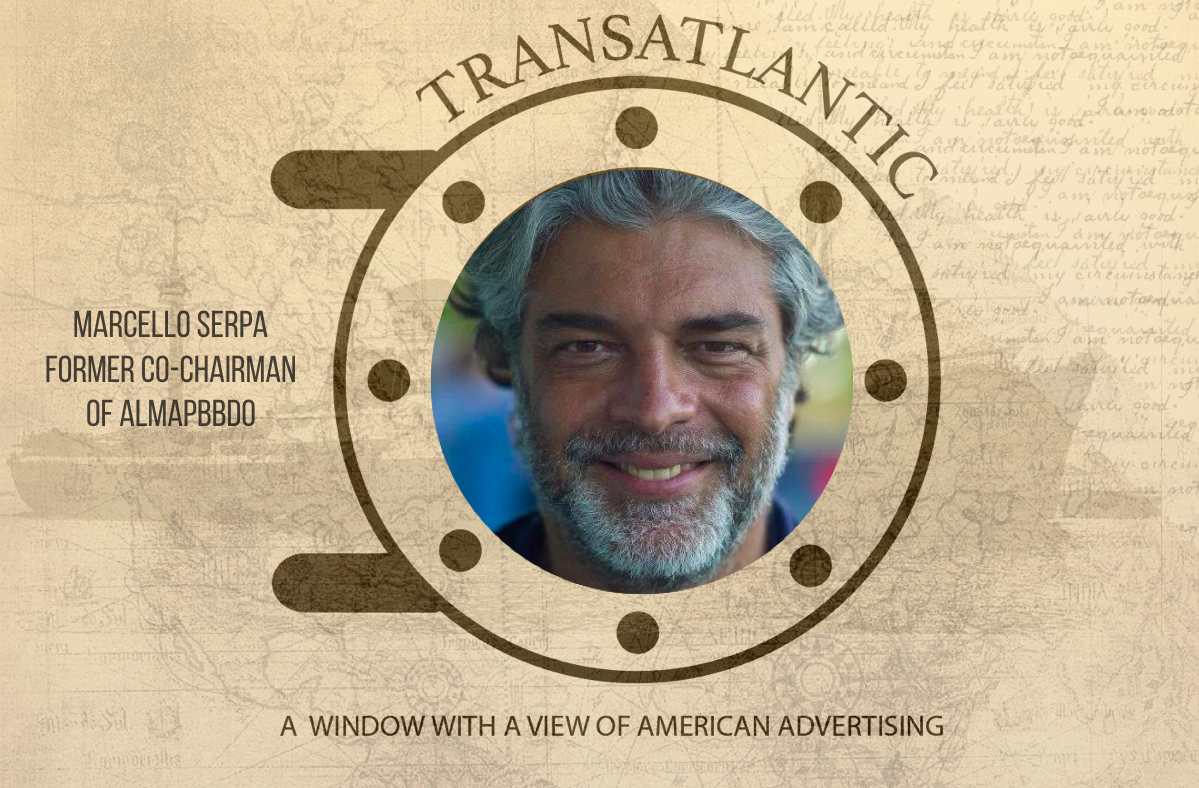 From an audacious journey which, took him from Rio de Janeiro to Munich, to scuba diving into his soul and bringing something up every day. The ocean of Marcello Serpa, former Co-Chairman at AlmapBBDO, has spiritual currents and winds made of colors and shapes. No wonder his creative talent catapulted him to the top of Olympus among the gods of advertising.