Beginning in 1988, Akae's creative potential burgeoned in the performing arts. After five years of dedication, he made the economic decision to switch his career path to advertising and became an art designer and then a copywriter. In 2002 he was promoted to ECD for David Advertising (The second agency of Ogilvy & Mather Taiwan). He led David through the next 10 years to become one of the top three creative advertising firms in Taiwan, and consistent winner of prestigious advertising awards in league with Ogilvy and ADK.
In 2010 his work at Publicis China allowed his talents to shine in the greater China market leading to the win of Tencent as a client plus a 2-year service contract. Later, his talents were sought out by Tencent with an offer to become Chief ECD for the Branding and PR Division. His dedication to his career brought Tencent more than 60 global advertising awards in five years. His future creativity direction will focus on AI applications in the healthcare industry, IP cultural and creative industries as well as social responsibility for Tencent as a brand.
Writing is his favorite pastime with 4 books and 5 published plays. One of his books, A Cachalot on a Train, was awarded the silver medal of the Best Book Design from all over the World: International Competition 2013 held In Leipzig.
Have you ever suffered the Museum Fatigue while visiting museums?
It is an interesting insight, and also a puzzle confusing nearly all the famous museums. Besides our digital products, the UX journey is also applicable to the planning of exhibitions, public space, traffic design, or even a wonderful Michelin-starred feast. We often get lost and feel tired easily while visiting museums. At this moment, you don't know where to start and fail to find the cultural relic you want to appreciate.
Despite digital transformation in worldwide museums, most of them just copy the UX concepts from physical exhibitions to the Internet. Visitors will still be tired of the massive amount of information. The Guggenheim Museum made a revolution by designing a circular corridor, expecting that this would change the tiring, complicated pattern.
At Tencent, we're used to thinking about how to make a product personalized. What is the first information the user wants to get from the homepage? Which instruction shall be given? How to push it? It must bring the experience of entertainment before giving the information. We will even make the experience a "next journey". What does that mean? The process must become a personalized combination path. Just like the experience of reading a chapter-type novel, the user only experiences one short journey each time. In this way, the experience is relaxing, while PV and flow rate can be increased.
A UX designer plays a leading role in execution. The UX designer must be familiar with languages, technologies and media specifications of each platform and tell UI designers the best experience process as if he is the director of a project. Sometimes, a UI will also serve as UX. When all the interfaces become complicated and there are too many clicks, he can even deny all the processes and ask the UX designer to design another project.

Let me take the MIHO Museum of I.M. Pei as an example. The exhibition hall is hidden behind mountains, so you must go through a black tunnel to reach there. However, the wonderful thing is you will feel nothing but surprise and pleasure while seeing the landscape at the end of the tunnel after you take a painstaking ride of 1 hour and feel tired of another 10 minute journey of passing through the tunnel. Mr. Pei introduced an important concept of the "path of visiting" into the design of this museum: The trees end where the water begins. There is a little opening in the mountain, showing dim light. To apply this concept, insight and design to our digital products, we must take the "path of visiting" as the key for creation of experience and surprises.
Tencent has persisted on taking digital renaissance of culture as one of the key scientific projects.
Now, I will use a recent case to tell you how different the experience that UX brings us can be.

For the 600th Anniversary of the Forbidden City in 2020, the Palace Museum selects 600 of over 1.86 million cultural relics for online display. Being only a small part of the over ten thousand of cultural relics, 600 is still a considerable quantity.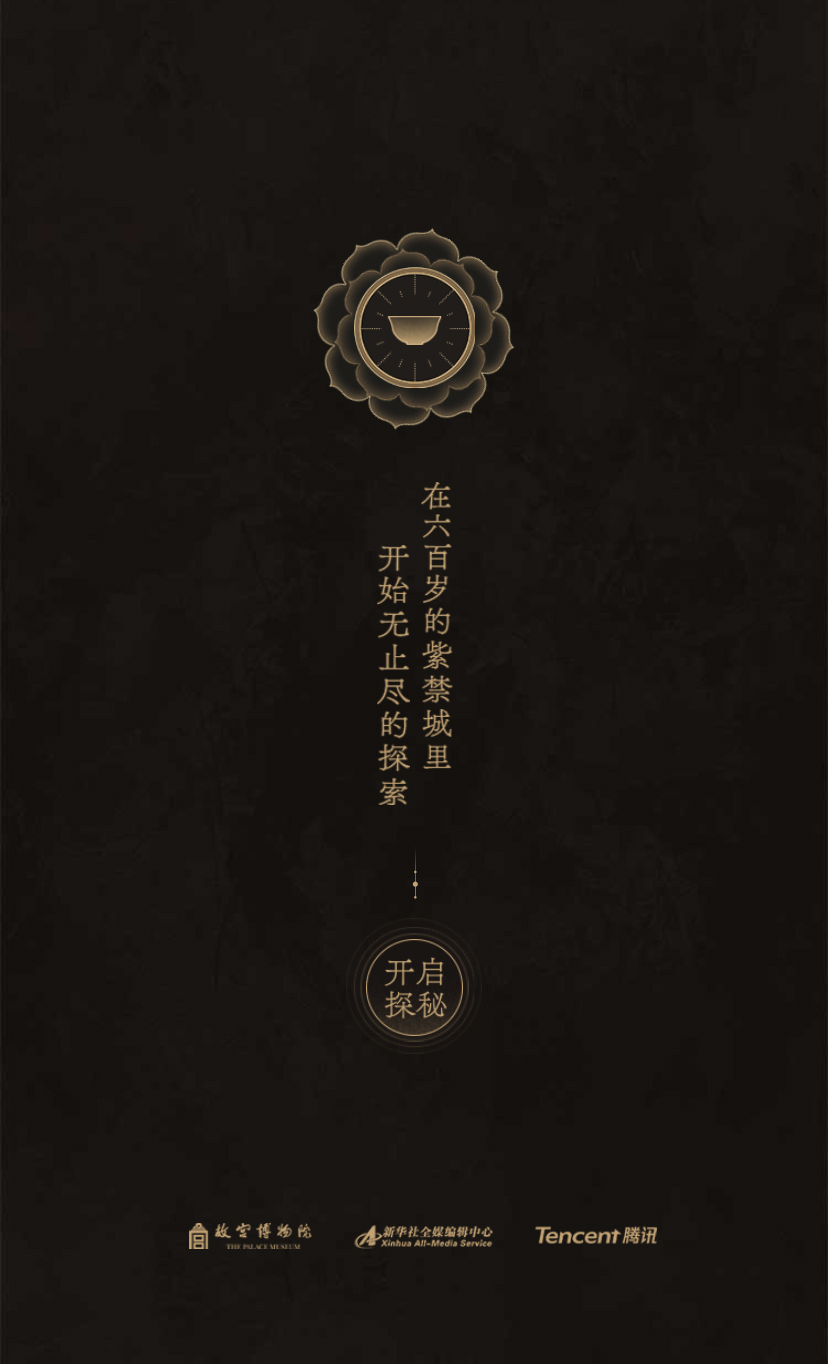 We decide to replace the "UI catalog" browsing of traditional museums by a design of UX. Chinese cultural relics have a lot of totems and decorative patterns such as dragon pattern, twining pattern, seawater pattern and bat pattern. We "programmed" these patterns into a string. It is a type of experience programming with linkage of elements. You can start your exploration from any cultural relic and find the next one by following the pattern string. Without a time limit, you can stop at any time when you feel tired. The system will automatically generate a poster according to your browsing trace, which you can share with your friends.
Please have a try by scanning the following
QR code
if you're interested in it.
The smart UX designer replaces the crossroad by a ring. The user no longer needs to wait for the "traffic light" (UI) or experience the traffic jam. A lot of UX is exquisitely designed in the daily life, worthy of our discovery.