Jessica has received distinctions such as Forbes "30 Under 30" and Ad Week's "Top 10 Visual Creatives." She lectures at creative conferences and universities internationally. Her work has been featured in numerous galleries, books and magazines. She has led branding and campaign work for Meetup.com, Snapchat Spectacles, TED, Apple, Beats, Cinepolis, Izze by Pepsico, The Aldrich Museum, and The Jewish Museum among many others.
She founded Ladies, Wine & Design; a global initiative with chapters in over 280 cities aimed to champion and mentor creative women, and to foster women's growth into leadership roles. Walsh also started Let's Talk About Mental Health a website and Instagram account to start dialogues around mental health, creating a safe space for others to share their stories.
Ladies, Wine & Design

I came up with the idea for LW&D after noticing a large percentage of hate tweets and negative comments towards me were from other women in the industry. These comments were often accusations that I got to where I am today because of my looks. These kinds of comments don't hurt me because I know they are not true, and I know all too well the years of extremely hard work, persistence, risk-taking, and hard decisions that got me to my position today. But these comments disappoint me because of their blatant sexism, all too often perpetuated by other women in the industry. While we've made huge strides in the last few generations, the statistics are still staggering: only 5% of CEOs are female. While there are clearly many reasons for this, the fact that we are still attributing women's success to appearances instead of our talents or merits is obviously not helping. If we're all being sexist—even women—how can we hope to end these insulting stereotypes? My worry is that in diminishing women's accomplishments through sexist insults, it can discourage and intimidate younger creatives who dream of going after leadership positions.
I started LW&D as a safe space for women & non-binary creatives to create positive connections, start dialogues, mentor and empower each another. We hold free mentorship circles, portfolio reviews, talks and creative discussions on topics relating to creativity, business, getting paid, leadership & life around the world.
It's been amazing to see what can happen when we come together. The stories that have come out of LW&D have been so inspiring. We've heard stories of women who have met through the events and have gone on to form studios together, come up with product ideas together, or help one another find jobs. People have told us how our events have inspired them to confront their boss who was sexist and inspired them to leave their toxic work environments to pursue their true passions. We're excited to continue to grow our community and have big ambitions for future events and to give back in other ways.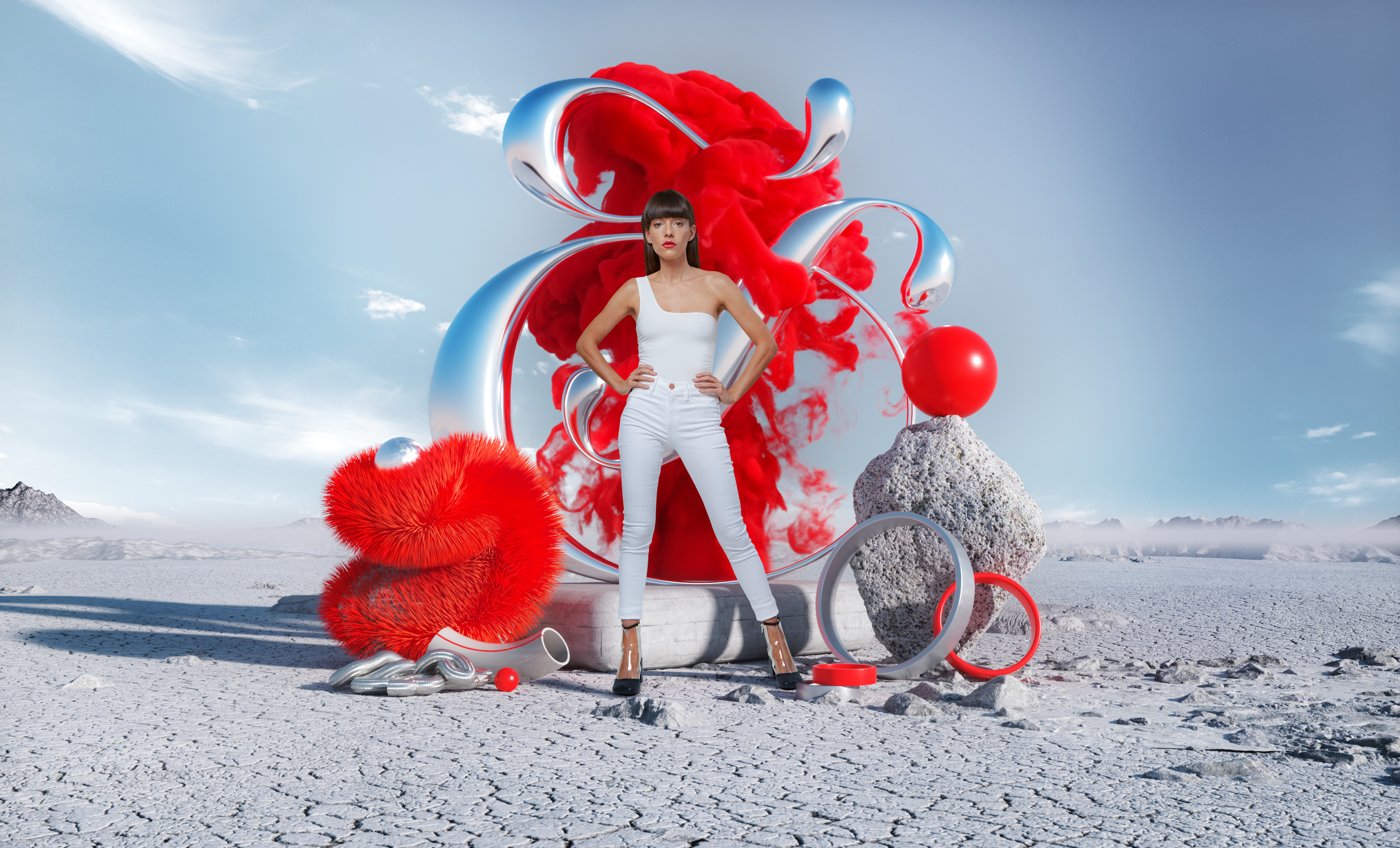 When I was 11, I taught myself how to code and design websites. I created an HTML help site that taught other kids how to make websites. Google Advertising had just launched and I tried one of their banners on my website and started making a lot of money off of it. I never thought I could make money from this hobby, I always thought I would do a regular job in business or finance. My success early on with web design was what gave me confidence to go to art school and dedicate my life to design.
After graduating from RISD, I turned down a job at Apple to intern for Paula Scher. I worked there for many months before I landed a job as an art director at Print magazine. I started working there in 2008 when the economy crashed and the magazine's budgets were slashed for illustration and photography. I've always approached constraints and hurdles to be interesting obstacles. I taught myself photography and set design and started creating a lot of the cover and interior artwork for the magazine.
This was where I developed my colorful handcraft set design style. I experimented and played with all kinds of techniques that I had not seen done before in the design world, like body painting. I started to be recognized for this colorful & surreal set design style and was hired by all kinds of editorial clients. After a few years of doing this, the colorful photo illustration style started to become trendy. I didn't want to just be pigeon holed into doing this one kind of illustration style, especially as it was no longer as unique as when I started. It was at this point I decided that I wanted to start a design/branding studio so I would have varied clients and challenges.
That is when I started working with Stefan. At the time, it was at his studio, Sagmeister Inc. Immediately after starting at his studio, I started handling all aspects of the project from ideation, client management, design, all the way through production. After a few years I was ready to go on to start my own studio, but he didn't want me to leave. That's when I negotiated the partnership, and our studio became Sagmeister & Walsh. After many amazing years working together I started my own studio &Walsh.
At &Walsh we're a team of 35 creatives, strategists, and producers. We're focused on branding, brand strategy, social/digital, and photo/video production for a wide range of clients. We've worked with large clients like Apple, Snapchat, or Netflix to start ups like Bombas or Baboon; to many non-profits like TED. We're incredibly lucky to get to create good work for good people.