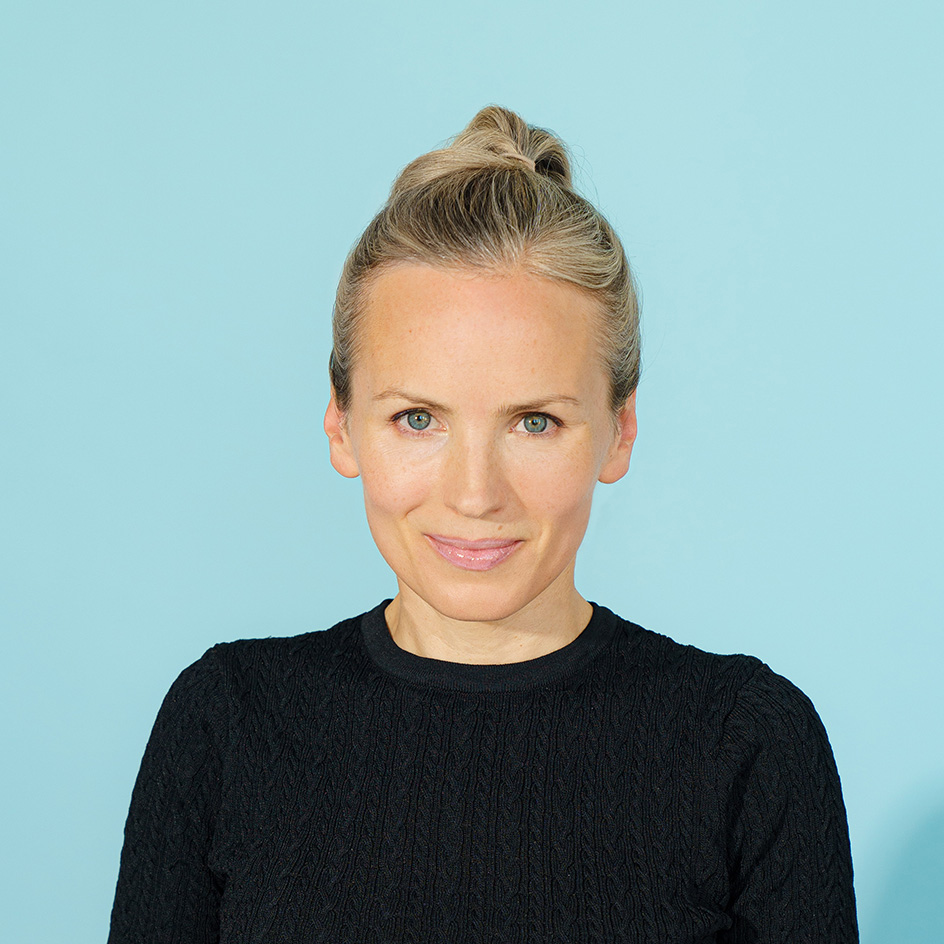 Erin Kawalecki
Partner, Chief Creative Officer
Angry Butterfly
Erin is a creative director who understands that everything is digital. And everything is human.
Her work has been recognized by every major award show for both creativity and effectiveness. As a mom to three young kids, there is – literally - nothing you can't throw at her.
She started an agency in the summer of 2020, because the onset of a global pandemic and ensuing economic crisis seemed like the right time to leave her secure job.
She'd do it all over again in a second.
My love-hate relationship with advertising
I have a love-hate relationship with advertising.
I love that it's allowed me to build a career by being 'creative', and I love being surrounded by so many amazing people (except you. You know who you are).
I love advertising because it's not important, and you can completely mess something up and no one died because you're not a brain surgeon.
I love advertising because it's allowed me to be an entrepreneur. Again with the whole not-brain-surgery thing - I've messed up a thousand times since opening my agency at the beginning of the pandemic. Not only did no one get hurt, but my business is, by many strokes of luck and amazing partners, thriving.
I love advertising because it's enabled me to work from home during the pandemic - and at the end of some days I hate advertising and I never want to see it again.
I love advertising because it's how I met my husband, and I hate it because it's taken me away from my kids so much. That's been my choice. But it's also because, like many industries, it's not set up to support parents - or anyone with commitments that prevent 100% dedication to your job. That's changing, and I have a responsibility to help change it. But I would also do things differently if given the chance.
I studied economics and I love advertising because if I wasn't doing this, I might be working at a bank, or - worse - the government.
I hate that it took a global reckoning for advertising to acknowledge how racist it is.
I love that since it's such a self-gazing, self-evaluating industry, it started to recognize its own bigoted practices for what they were and started (too slowly, of course) to change.
I hate the self-promotion. Funny thing to say while writing a piece about yourself. Especially as I'm so grateful to the women who have done this before me, because hearing their stories has inspired and comforted and galvanised me. But the constant 'look what we did!' 'look how smart we are!' efforts feel like such a massive, narcissistic waste of time. If your work doesn't make an impact, maybe it's time to focus more on work, not on promoting it. But it's something we have to do. It's good for my baby (my agency) and for those around me and for ME so I do it. But it feels like such a collective wank.
I love being recognized for what I do. Kind of in direct contrast to the above, I know. I feel so lucky that my job doesn't only involve sitting in a room by myself and doing things that no one will ever see.
I love love love that there is so much variety and I hate that just when you get into a groove with a technology or new medium something changes. I simply don't have time to read 6000 TechCrunch articles a week. I don't need another app on my phone. Sometimes I feel like standing in the middle of the road and shaking my fist at the next batch of MIT students in their parents' garage and telling them to spend their time fighting climate change instead.
That's probably what they would say to me too. Rightly.
I love advertising because it gave me a community and some of my best friends and I've gotten to work with true artists and craftspeople.
I hate advertising because it can suck the soul out of you and because as a young girl growing up in it, I didn't know my opinion was as valuable as that of the guy next to me.
I love that advertising is full of different opinions and that mine will inevitably offend some while having others nod along.
I love that I've been around long enough to be writing a piece like this. It's been a fulfilling, maddening, thrilling, challenging time so far, and I feel so lucky to be part of it. And to have so much time ahead. I love that I couldn't predict the next 10 years even if I tried, and I can't imagine any other career that would leave me waking up excited to get back to it every day. Which lasts precisely until the next moment I hate.