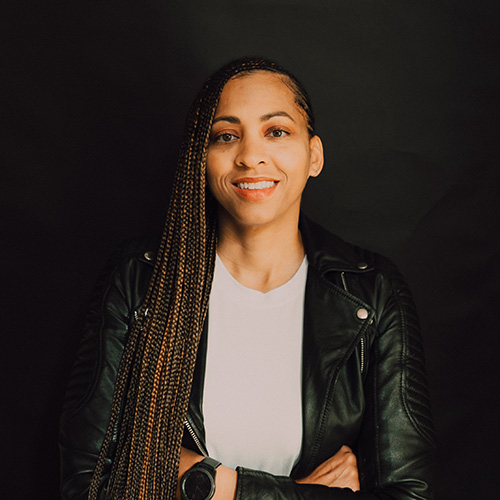 Asmirh Davis
Founding Partner/CSO
Majority, Atlanta
A 20-year Atlanta advertising vet with expertise in integrated marketing, communications, media planning, and creative strategy, Davis has held positions at several agencies. Prior to Majority she most recently served as Group Director of Planning at Huge, where she honed her skills in consumer insights, and creative strategy. She's also worked at BBDO Atlanta, 360i, and Moxie developing campaigns for brands like Verizon Wireless, Autotrader, L'Oréal, and Norwegian Airlines. As a strategist, she loves to uncover insights into human behaviors and creating ways to positively influence people.
Why the advertising industry could benefit from more people caring less about advertising.
One of the most common things I hear from candidates in job interviews is how much they love advertising. I've always thought that was interesting. Like, I love the beach, I love to travel, I love my grandma's sweet potato pie. I have never felt those feelings about advertising. I went into marketing because I was a good writer with strong curiosity and a keen sense of detail. So I figured it was this or law school and the idea of 4 more years of school made me nauseous. As I've navigated 20 years of the advertising industry from media planning, digital strategy, communications and creative strategy the one thing that has been consistent is my love for the process more than the end product. I mean sure I enjoy seeing the things we make out in the world but what I love most is how we as people can bring our unique perspectives together to create things that influence other people's behaviors. When we care more about the process of bringing our unique perspectives to the table and less on what we think the end product should be, we ultimately create more diverse spaces and more effective advertising.
Looking back I realize that this perspective has given me an advantage to be successful in this industry and it's a perspective we need from more leaders and creators in this space.
Caring less about advertising means examining work not as a marketer but as a person living their life in the world, and asking why would I pay attention to this. It means solving a client's business problem not with a banner ad or a TV script but by remaking an iconic music video. It means pushing brands to spaces that make them uncomfortable but set them up to break through the category. It means seeing the creative potential not just in the candidate that had the awesome book from that $50K portfolio school, but also in the candidate who's been painting custom design sneakers for all his friends since middle school. It means upholding the idea that just because someone makes great ads doesn't make them a great leader. Caring less about advertising means making space for caring more about people.
I didn't get into this industry because I loved advertising but I've found success in it because I don't love advertising. That success led me to Majority where I find meaning beyond the ads, and that I absolutely love.