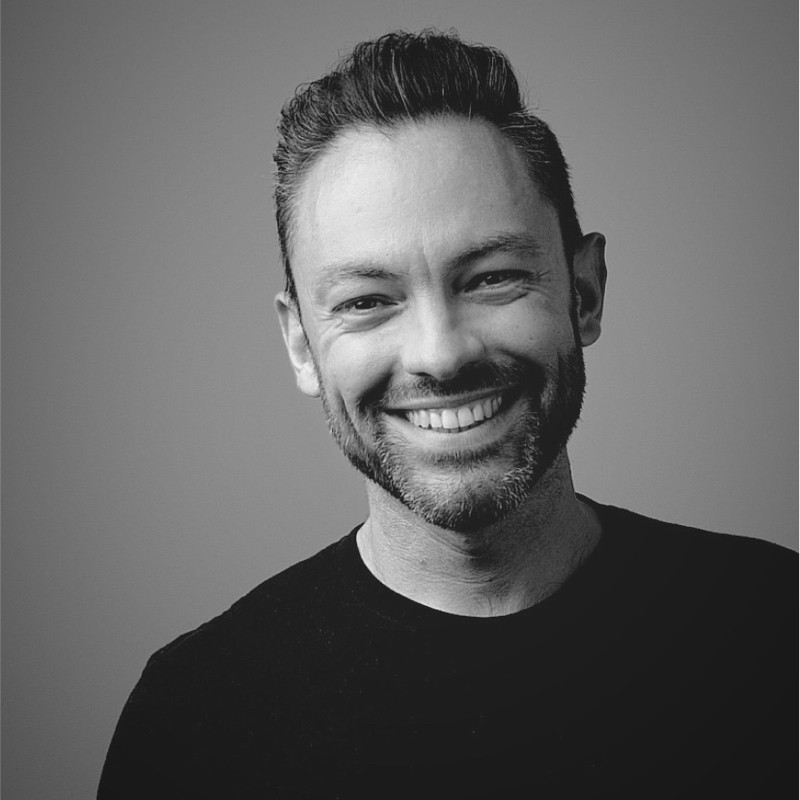 Frederico Roberto
Commerce Creative Director
Publicis•Poke

Frederico believes that artists, photographers, writers, painters, musician – you name it – add up to the 'creative spirit of the world'.
Fred tunes in by contributing to that "global soul of inspiration" by bringing his own ideas to life through commercial creativity and advertising. A quest that began 20 years ago, working for different global markets. He's worked for brands including Samsung, HP, NBA, International Olympic Committee, Nestlé, Bentley Motors, Xbox, Colgate, Virgin, Bentley Motors and Diageo.
He pioneered in-house creativity at Unilever as Oliver's Global Creative Director for the U-Studios, creating standout work for the FMCG giant's 400+ global brands. Fred has won more than 50 international awards and judged at the top international festivals including Cannes Lions, Dubai Lynx and D&AD.



"Sharp Commercial Creativity" by dialing emotions up
I have had the pleasure to have recently joined Publicis•Poke at a pivotal time in our industry, dare I say it, in the entire world. The pandemic is now – hopefully – behind us and these last two years were the ultimate testament that 'where there's a will, there's a way'.

Many companies were forced to go through an accelerated business transformation process if they wanted (needed?) to stay relevant. Alive, even. And most of those business transformation undertakings were related to the holistic shopping experiences all of us were experiencing – and desperately in need of - and many of us, for the very first time.
Many brands and companies were pushed into the deep waters of eCommerce with their legacy products and SKUs – most noticeably in platforms such as Amazon – whilst many others developed DTC products and services, often for the very first time.

But with tangible metrics of success, with online sales going up 10, 15 and even 20% (especially during the first 12 months of the pandemic), most companies struggled to keep that momentum alive and ultimately failed to make a real, everlasting impact in that market space. The need for ongoing optimization and content creation - not only to fine tune the Commerce and CRM assets and overall user journeys, but also to improve penetration, affinity and loyalty towards any given product or service was treated as an after-thought of whatever above-the-line comms bombard everyone with. Allow me to dive deeper it still is.

For whatever reason that's beyond me as I write these lines, we're still talking about funnels and other similar marketing notions that may have been applicable until recently. Let's be honest, they still hold some truth in the purchasing decision-making process, but definitely not in the way channel strategies are built. They are most definitely missing the point of the big eCommerce revolution, supercharged by data-informed creativity that truly meet people's needs.
Working in-house at Unilever for years showed me the true power of putting (e)Commerce at the heart of all marketing initiatives. Whether it's because some brands had an online presence only - from a positioning and digital media spend point of view or, as mentioned above, they were Direct-to-Consumer operations. The matter of fact is that the ubiquitous notion of the digital platforms made everything possible at the same time, at all times, in every retail environment and with every touchpoint at hand (pun intended). This immediately makes said funnel collapse, expand, twist, flip and blend in inside itself. My usual metaphor to explain this is this: imagine a football match, with 11 players each side and 2 strikers, one in each team. Each striker has a very particular task – to score a goal (read, convert into a sale). Now imagine that each and every player on the pitch is a striker at the same time they also perform their other tasks accordingly, when and if summoned to do so. This is what an omni-channel approach to creativity should look like. The understanding that the path to purchase isn't really the traditional TV and other above-the-line retail/POS anymore. Rather, it's all of that at the same time. All The Time. Everywhere.
So, how can we digest and address this new paradigm? Well, the answer is a most classic one. "Understand people and what makes them tick". Whether if you're advertising on Instagram or Youtube, watching tellie, commuting home on the tube or, most importantly, addressing direct needs and queries in platforms – like Amazon – where people are going directly, skipping all sorts of traditional top-of-the-funnel awareness assets. Read the data, incorporate it, evolve with it, and craft terrific creative output that emotionally drives into an action. Develop your imagery and your how-to content in a way that tells a story. Pick up all your SEO recommendation and pursue a most remarkable and engaging product description. Clarify, charm and convince each and every person by bringing them your brand fold. Give them a reason to remember you and, ultimately, feel something about you. That's all it takes. After all, as I always say, #EmotionIsThePotion.