LONDON INTERNATIONAL AWARDS ANNOUNCES
CHRIS GARBUTT AS DIGITAL
AND USE OF SOCIAL MEDIA & INFLUENCERS JURY PRESIDENT AND
SWATI BHATTACHARYA AS NON-TRADITIONAL JURY PRESIDENT
London International Awards announces the 2023 Jury Presidents and Jurors for the Digital and Use of Social Media & Influencers and Non-Traditional competitions.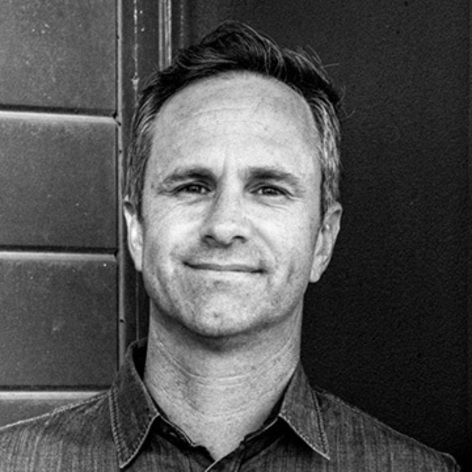 Chris Garbutt, Chief Creative Officer at VICE Media Group and President at Virtue Worldwide will lead the Digital and Use of Social Media & Influencers Jury. Chris along with his group of elite jurors will delve into all the platforms that through creativity and innovation offer fresh ways to engage consumers.

On chairing the Digital and Use of Social Media & Influencers jury Chris stated, "Digital and social marketing is consistently at the frontline of industry change. Tapping into talent and the organic communities they build is a key part of the work we do for our clients at Vice, so I'm hugely excited to be the Jury President for the Digital and Use of Social Media & Influencers category at LIA this year."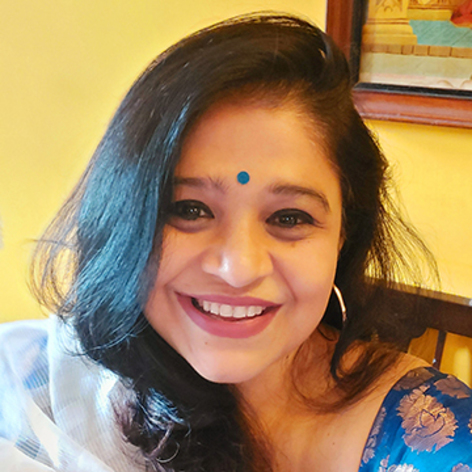 The Non-Traditional jury will be led by
Swati Bhattacharya
, Creative Chairperson at FCB India. Swati's deep conviction that it is the "responsibility of brands to inspire people to create the kind of world they deserve" makes her a great fit to chair this jury tasked with the mission to seek and award ideas that are so unique, new and pure, that they cannot be labelled in a conventional way.
Swati Bhattacharya stated, "Non-Traditional is that beautiful fertile strip of imagination where a brand does magic in new places with a new song… and new dance… I'm so excited to witness this magic with a bunch of really clever people in the room."
Barbara Levy, President of LIA commented, "I am excited that Chris Garbutt and Swati Bhattacharya, two of the most-awarded creatives in the world, will join us in Las Vegas for their first time judging LIA onsite. They, along with their respective juries, will vote on all work within their competitions from first round of judging through the statue round. I am eager to see the final results of what I know will be intense deliberations."
DIGITAL AND SOCIAL MEDIA & INFLUENCERS JURY
Matty Burton
Group Chief Creative Officer
DDB Group New Zealand
Auckland
Luciana Cardoso
Executive Creative Director
CP+B
São Paulo
Thiago Cruz
Chief Creative Officer
Grey New York
New York
Amélie Ebongué
Global Brand Leader /
Bestselling Author / Web3 Educator
Geoffrey Hantson
Chief Creative Officer
Happiness
Brussels
Fura Johannesdottir
Global Chief Creative Officer
Huge
Suz Keen
Executive Creative Director
McKinney
Los Angeles
Tara Mckenty
Creative Head
Freelance
Sydney
Mukund Olety
Chief Creative Officer
VMLY&R
Mumbai
Vinay Parmar
Creative Director
Zulu Alpha Kilo
Toronto
Eric Schoeffler
Chief Creative Officer
Havas Germany
Düsseldorf
Jin Yang
Creative Partner
Leo Burnett Taiwan
Taipei

NON-TRADITIONAL JURY



João Braga
Chief Creative Officer
Wunderman Thompson Australia
Sydney
Sebastien Boutebel
Chief Creative Officer
Saatchi & Saatchi ME
Dubai
Nicky Bullard
Group Chief Creative Officer
Mullen Lowe Group
London

Donevan Chew
Chief Creative Officer
Havas Immerse
Petaling Jaya
Icaro Doria
Co-President / CCO
DM9
São Paulo
Sherina Florence
Group Creative Director
72andSunny
Brooklyn

Feng Huang
Partner / ECD
FRED & FARID Shanghai
Shanghai
Humberto Polar
Chief Creative Officer / Partner
The Juju
Mexico City
Jimmy Smith
Chairman / CEO / CCO
Amusement Park Entertainment
Irvine

Doerte Spengler-Ahrens
Chief Creative Officer
Jung von Matt SAGA
Hamburg
Liz Taylor
Global Chief Creative Officer
Ogilvy

Marco Venturelli

CEO/CCO, Publicis Conseil /
CCO, Publicis France
Publics Conseil Paris
The juries will gather on-site in Las Vegas to view every piece of work in their respective categories. LIA has no pre-judging. This ensures that all work will be judged equally through careful deliberations and robust discussions.

Key Dates: Initial Entry Deadline: June 15, 2023
No Late Fees. Ever. No Upload Fees.
Eligibility: Work submitted must initially be released, published and/or broadcast in a commercial environment with client approval from July 01, 2022 through August 31, 2023.
Onsite Judging: October 07 through 15 2023
Winners Announced During LIA Judging
Of The Year Awards Announced: November 06