Rare Access Powered by Sweetshop Launches at LIA'S Creative LIAisons
Rare Access powered by Sweetshop is set to launch at London International Awards (LIA) Creative LIAisons in October at Encore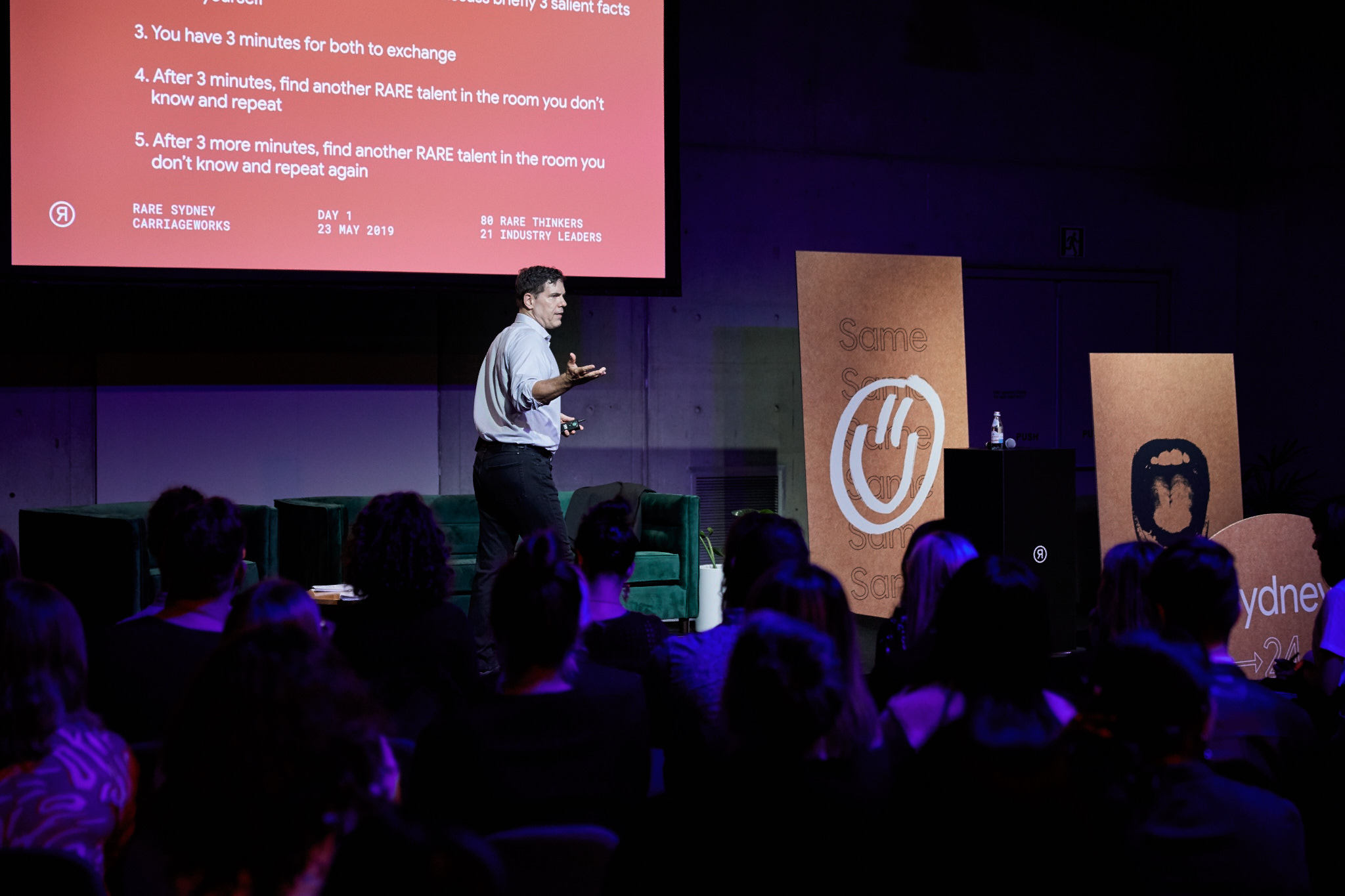 Las Vegas. The masterclass has been equipping underrepresented creatives with MBA-level leadership and resilience training since 2017 – giving the creative industry's most promising diverse talent the tools, network, and insights they need to thrive in an industry that wasn't built for them.
Following the successful launch of Rare Access powered by Sweetshop earlier this year at D&AD Festival in London and Semi Permanent in Sydney, the global partnership will now roll out for the first time in the US as part of Rare's activity at LIA. As well as receiving a place on the LIAisons program, five rare minds will be offered the opportunity to participate in the program, shadow the juries, attend a VIP dinner with special guest speakers Blair Imani and Samson Bonkeabantu Brown, and be flown in and put up for the duration of the festival.
Creative LIAisons is a five-day program funded by London International Awards, as a way to give back to the creative community. There are no delegate fees and LIA pays flights and hotel accommodations. As a result the attendance is extremely competitive. We can only accommodate 100 delegates, with preference given, of course, to agencies, organizations and publications that support us.
Apply to be one of the Five Rare Minds chosen to attend, email amelia@thesweetshop.tv with the answer to two questions:
1. What makes you Rare?
2. What could Rare Access do for your career?
Applications close on 19th August 2019.
Applicants must reside in the USA and must be at least 21 years of age and no older than 31 years.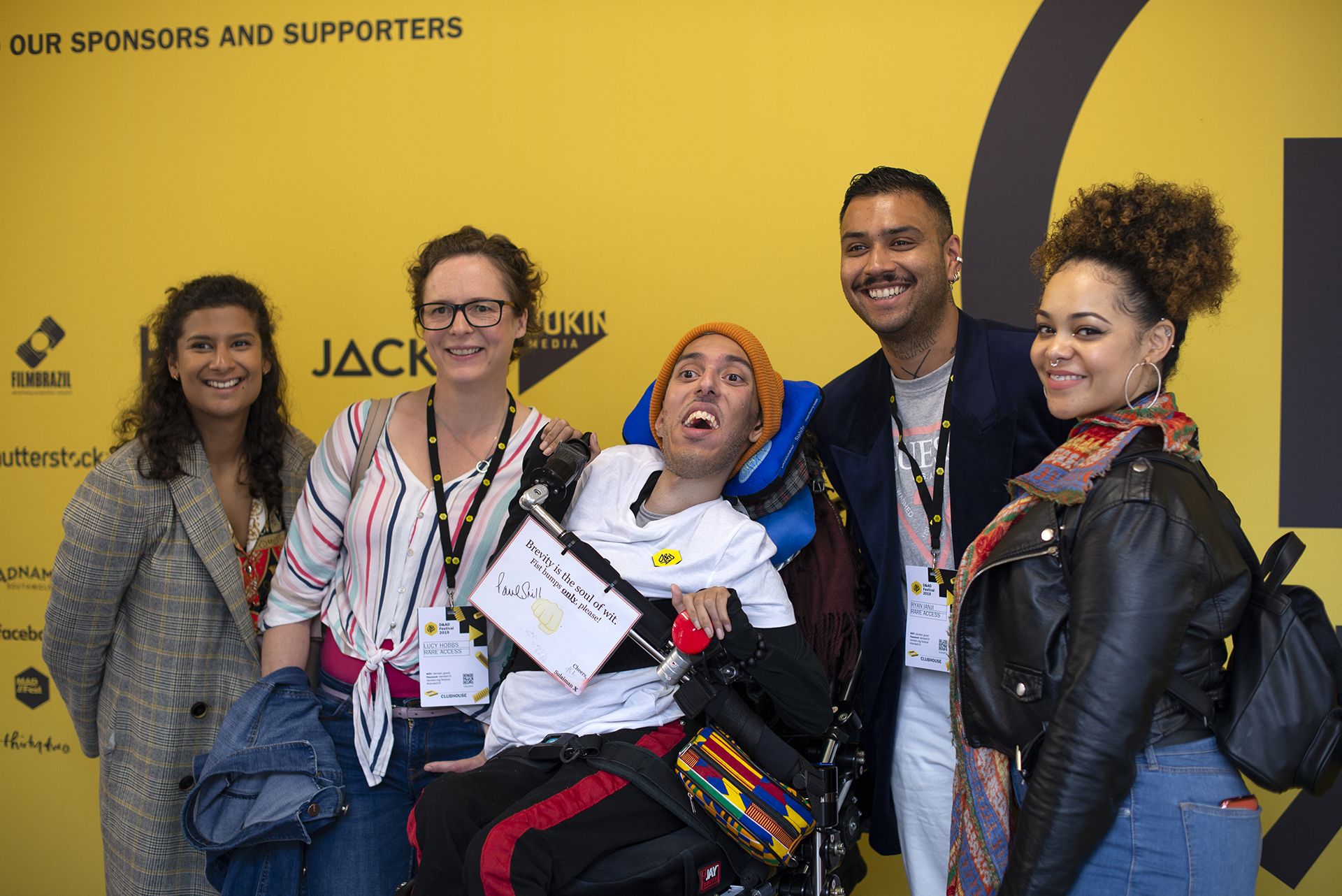 A Google initiative, the masterclass is backed by the Berlin School for Creative Leadership. With training on crucial topics like negotiation training, authentic leadership, bravery, the program also features inspirational keynotes from world-leading thinkers, makers and activ-ists – including renowned Executive Coach, Professor, David Slocum; Author and Historian, Blair Imani; World-renowned Journalist, Lara Logan, as well as, a host of creative legends from the prestigious LIA juries.
Barbara Levy, President of LIA said, "The aim of Creative LIAisons is to unify the advertising world's best thinkers, work, and up and coming talent, and we couldn't be more excited to collaborate with Rare and Sweetshop to further elevate the program, and empower our attendees with the tools and inspiration they need to thrive."
"Gaining uninhibited access to the industry's most important festivals and formidable leaders is invaluable for rare talent," said Tara McKenty, Rare Co-Founder and Google Creative Lead. "World-leaders become personal friends and mentors, gold-standard campaigns be-come personal benchmarks, and mind-bending insights set the foundation for a bright pro-fessional future."
Greg Schultz, Managing Director of Sweetshop USA said, "We're really excited to be ex-tending Rare Access and the opportunities it enables to the US. The more we support this diverse kind of talent to flourish, the bolder the work will be. And Rare Access is exactly the kind of support that I think will be the catalyst to making this happen."
With LIAisons providing an environment of lively debate, intellectual honesty and camarade-rie, the program will not only equip the industry's promising talent with the network, knowledge and insight they need to thrive, but also help to drive diversity and inclusion across the creative industries arm-in-arm with some of the best.
###
For more information, contact:
Amelia Okell
Marketing and Communications Manager
amelia@thesweetshop.tv
ABOUT RARE
https://r-ldn.com/
Arming the creative, media and tech industries with tools and insights to move us in-to a more inclusive, more innovative era.
Background
The tech, media and creative industries are notoriously homogenous. They lack diversity of gender, colour, class, sexuality and perspective, especially at the top. This isn't just an ethi-cal problem, it's also a threat to the progress we make as a generation. After all, without di-versity of perspective and experience, ideas are limited, and innovation just isn't possible.
Why the lack of diversity?
Being a minority brings about a set of challenges that many aren't equipped to deal with – unconscious bias, marginalization, and prejudice in the work place. Which leads great talent to opt out of the industry before they ever reach their potential.
The vision
RARE strives to support equal representation of all minority groups across departments and leadership positions in the media, tech and creative industries.
For the good of culture and creativity, the industry and the individual, we're Rare
A platform that empowers minorities with the tools, inspiration and network they need to thrive. Equips business leaders with what they need to drive more inclusive cultures. And inspires the broader industries to embrace difference – for the good of the work.
Follow us on: Twitter, Facebook, Instagram, LinkedIn and YouTube
ABOUT SWEETSHOP
www.thesweetshop.tv/us
CRAFT IS AT OUR CORE
Creative story development takes art, craft and heart. We nurture our Directors, taking the time to understand what they want to say and how they want to say it. And because of this, our carefully selected roster is fiercely proud of the content they make and how they make it. They're humanity obsessed. Their work gives you that fierce little lump in your throat. It's unapologetically funny. It makes you gasp with surprise. We continuously evolve our creative talent, while managing our more established directors, to ensure unmatched access to fresh and exciting creative solutions.
OUR GLOBAL NETWORK
We call ourselves a global boutique production company, because that's just what we are. 29 Directors across eight fully-serviced offices, on four continents: Los Angeles, New York, London, Shanghai, Bangkok, Auckland, Sydney and Melbourne. Each office is customised for its local needs, while also functioning seamlessly as a global team.
WE ARE OUR PEOPLE
We think you'll like working with us. We'll provide you with a uniquely experienced, agile and collaborative working environment. We're passionate from start to finish. We'll always work hard and push the boundaries to pull off the best possible production.
WE CARE
We're decent humans and we care. We work ethically to support communities locally and internationally. And we really mean it. From the way we operate our business and produc-tions, to the causes we align ourselves with.
Follow us on Instagram, Facebook, Twitter, and LinkedIn

ABOUT LONDON INTERNATIONAL AWARDS
www.liaawards.com
London International Awards (LIA) is a global festival that was CREATED for CREATIVES. It is a show striving for honesty and openness. LIA stands for great creative ideas and execution, and is proud to assemble the best talent every year to honor creativity and new ideas in Advertising, Production, Digital, Design, Health & Pharma, Music & Sound, Technology and Branded Entertainment. It also runs Creative LIAisons, a program fully-funded by LIA for young creatives, that is held concurrently with the judging process in Las Vegas. Creative LIAisons provides junior creatives with expertise, insight, new professional networking opportunities, and the chance to observe judging in the judging rooms all the way through to metal discussions. No other Show does this.
Listed as one of only five global shows in the WARC Creative 100 Ranking, LIA is rapidly rising to become one of the industry's most important shows.