Crossing Chuck McBride's Ocean
Simone Nobili and LIA hope you enjoy this amazing Transatlantic journey
as we cross the seas with some of the legends of our industry.
The journey. Across oceans. Seven questions. Seven answers.
All to help people in creative industries navigate their careers.
Your Captain? Simone Nobili. Today's onboard guest? Chuck McBride.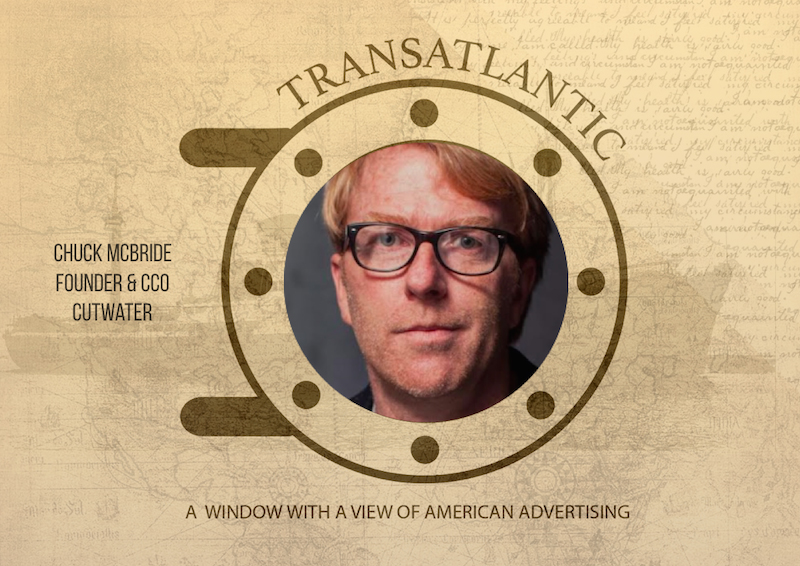 From working with Spike Jonze and crafting some of the best ads in the last two decades, to flying all over the world with Lee Clow and sharing riveting stories. The ocean of Chuck McBride, Founder and CCO at Cutwater, is moved by a current called Resilience and has walls of water that can hardly be contained.