Crossing Karen Kaplan's Ocean with Simone Nobili
Simone Nobili and LIA hope you enjoy this amazing Transatlantic journey as we cross the seas with some of the
legends of our industry.The journey. Across oceans. Seven questions. Seven answers.
All to help people in creative industries navigate their careers.
Your Captain? Simone Nobili. Today's onboard guest? Karen Kaplan.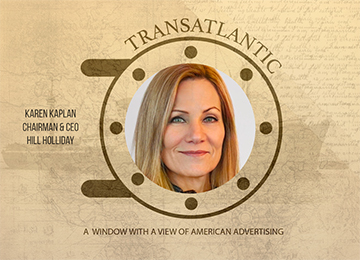 From receptionist to CEO, reinventing herself countless times and revealing an irrepressible love for the business at every step of the ladder.
Two currents move the ocean of Karen Kaplan, CEO at Hill Holliday: confidence and optimism. To cross it is to realize that anything is possible.