CROSSING MZAMO MASITO'S OCEAN WITH SIMONE NOBILI

Simone Nobili and LIA hope you enjoy this amazing Transatlantic journey
as we cross the seas with some of the legends of our industry.
The journey. Across oceans. Seven questions. Seven answers.
All to help people in creative industries navigate their careers.
Your Captain? Simone Nobili. Today's onboard guest? Mzamo Masito.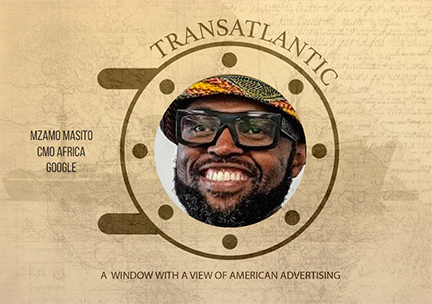 From working tirelessly to decolonize his mind and push society forward, to believing that technology can progress many aspects of everyday life for the 1.2 billion people who live in Africa. The ocean of Mzamo Masito, CMO Africa at Google, is a unique match of spiritual power and leadership skills, and those who cross it should be prepared to question everything they've learned until now.