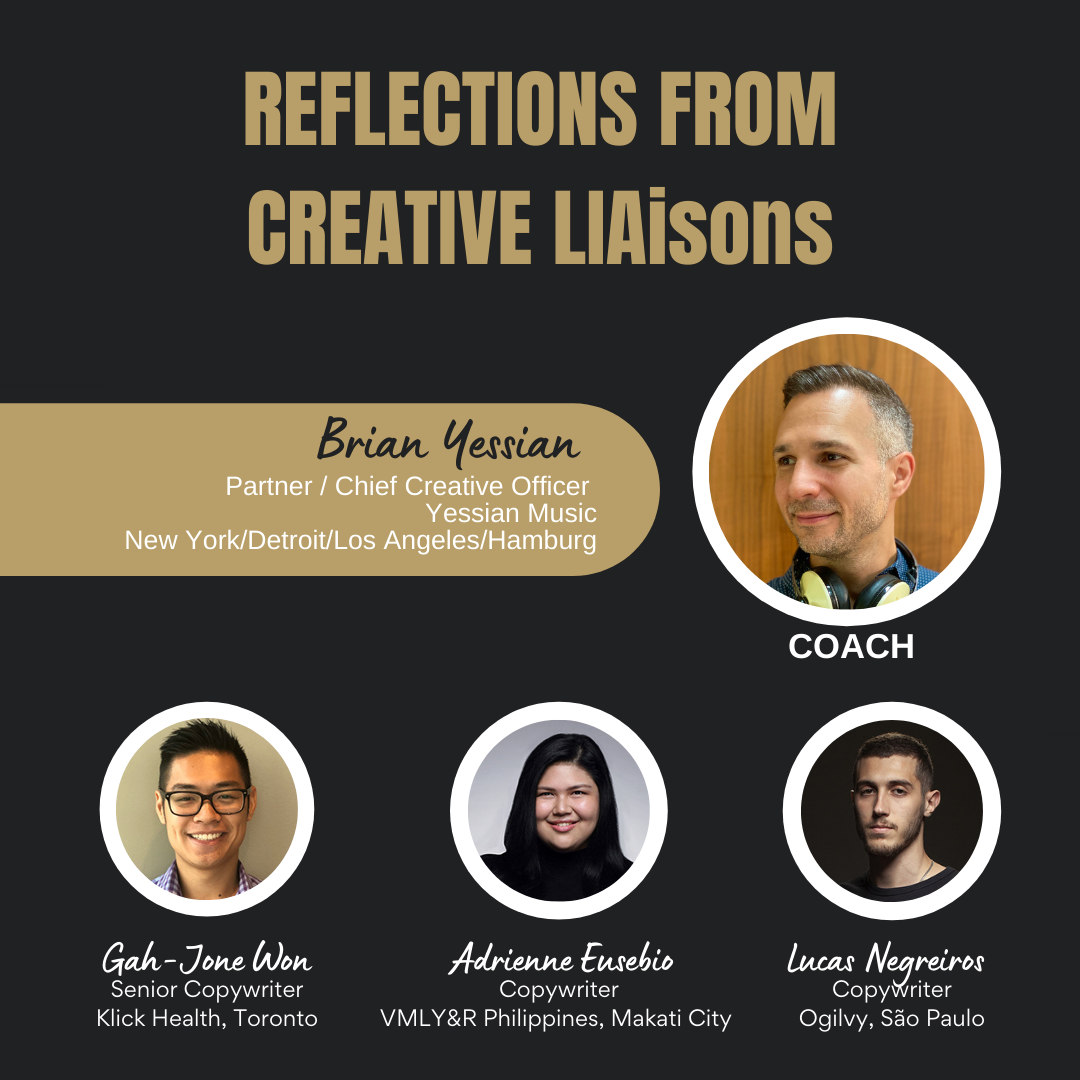 BRIAN YESSIAN
Partner / Chief Creative Officer
Yessian Music, New York/Detroit/LA/Hamburg
Brian participated as a Coach in this year's virtual Creative Coaching program.
The Creative LIAisons coaching experience is a game changer. One of the most fulfilling things I get to do in my career is share knowledge and experience with people rising up in our industry. We had a scheduled one-hour session with each mentee and all three of my sessions went well beyond that hour.
Just a little recap:

Lucas Dias Negreiros in Brazil is one of those passionate creatives that is going to push to move the bar higher and higher, I could see the fire and excitement in his eyes. He is ready to conquer the creative world. Adi Eusebio in the Philippines is like a sponge that absorbs knowledge and creative ideas. She is inspired by her surroundings, is calculated in her movement and has an abundance of energy to create amazing projects (and all along has fun doing it). GJ (Gah-Jone Won) in Canada has this amazing practical knowledge in the field of medicine that he is now able to apply as a copywriter on the creative side. It's like he has this superpower of client knowledge that he can now utilize with his love of creativity.
Sharing ideas and knowledge is what Creative LIAisons is all about. Mentors and mentees should inspire each other. Honestly, I feel I learned so much from each one of these talented individuals. This program inspired me to think, feel, share and create in new ways.