CROSSING YUSUF CHUKU'S OCEAN WITH SIMONE NOBILI

Simone Nobili and LIA hope you enjoy this amazing Transatlantic journey
as we cross the seas with some of the legends of our industry.
The journey. Across oceans. Seven questions. Seven answers.
All to help people in creative industries navigate their careers.
Your Captain? Simone Nobili. Today's onboard guest? Yusuf Chuku.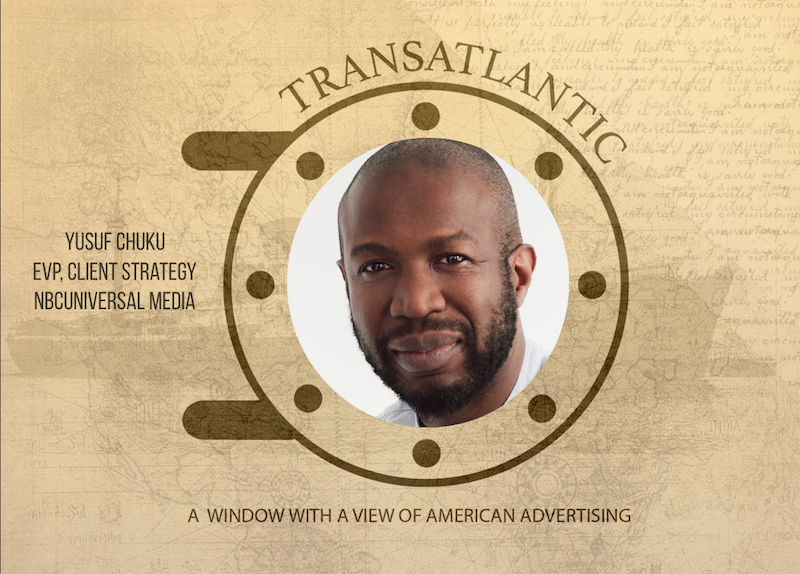 From loving the idea of stripping away some of the power structures and creating something new, to believing that the best forms of creativity come form limitations and constraints. The ocean of Yusuf Chuku, EVP Client Strategy and Insights at NBCUniversal Media, has strong currents that are destined to dismantle bigotry and prejudice.