OLIVER FUSELIER



Managing Director at Great Guns USA
Oliver is an award-winning Executive Producer, Managing Director & Strategic Consultant with 20+ years of excellence piloting multi-channel brand marketing, full lifecycle production, and boundary-pushing content delivery.


IT'S A DANCE: WE MUST EMPOWER CREATIVE FREEDOM IN THE NEXT GENERATION
Before I entered the production world, I was a dancer. While I may have hung up the tap shoes and tights a long time ago, there is something from my training that I always think back to when I consider the journey of young directors. As a dancer, you spend many years building foundation strength and muscles, becoming flexible and agile. When you have finally perfected the body and technique, it is only then that the mind can truly be free to express boundless creativity.
As someone who has been in production for many years now, a big part of my role is allowing directors to feel creative freedom - to know that anything is possible. Of course, the 'big name' directors know this and they've done it many times before, but right now everyone - experienced and inexperienced - is staring down the barrel of an unprecedented global pandemic. For young directors who are finessing their foundations, this is an incredibly daunting time.
As an industry, we must recognise that this talent is going to be the future of our work and that there is something we can do to unlock their potential. It is down to us with the experience to help the new gen learn how to build the foundation muscles that will help support them as they grow in creativity and confidence. To free their minds from the logistics and the basics. Empower them.
I remember my own journey into the industry, starting as a receptionist and working my way up to where I am today, having every type of production challenge thrown at me. One memory that sticks out is one of my earliest jobs with director David Fincher where I was told to always think "creative first". Meaning that if you do great creative work, the money will follow. And he was so right! It's advice and insight like this from those more experienced than you that helps you reach the next level.
Having just started as MD at Great Guns US, I was asked to lead a Zoom meeting with our recently signed new directing talent, Meena Ayittey, and the CCO of Burrell Communications, Lewis Williams, who had reached out to her after seeing her
PSA 'Mama'
, for Black Lives Matter. Meena is an incredible talent, so it didn't surprise me that her work was gaining attention. But being fairly new to the industry, she was a little nervous about meeting with a powerful, important man running a leading agency in America, having not had many experiences like this under her belt yet.
For me, this was the perfect opportunity to help Meena realise her potential and remind her that she need only be confident on this call. I reiterated that it was Burrell Communications who had shown interest in her first, it was them who had reached out, and they were interested in talking to her based on a film that she had made. Being there to support Meena and help her view this opportunity from a place of confidence was a small thing for me to do but it made a huge difference to her and helped her rethink her whole approach to the meeting.
Making time for these little things can help shape someone's future. It's about someone in a leadership role understanding that it's not just about them and their experience, it's about passing it on and paying it forward, helping a young person to feel empowered and giving them the confidence that they can achieve anything they set their mind to.
What I love most about this process is that in doing so, we all learn and develop. It's not just a case of passing knowledge down, but receiving knowledge in return also. Because we all have something we can learn from each other.
Being in a position where I have opportunities to work so closely with emerging talent, I am inspired by young people all the time. While I bring expertise, experience and knowledge to the table, I am constantly being reminded of how to keep an open, independent and nimble approach to my work - never getting too comfortable or set in my ways.
This has become particularly essential now, while we are in a time of disruption and no longer able to rely on the traditional ways of doing things. We could all learn from the flexible and adaptable approach that the younger generation is commended for.
So if we keep conversation open and encourage a collaborative environment, not only will we be helping mould young voices but we'll be helping our industry keep a sharp mind to stay on top of its game and move forwards. Let's empower, inspire, motivate and grow.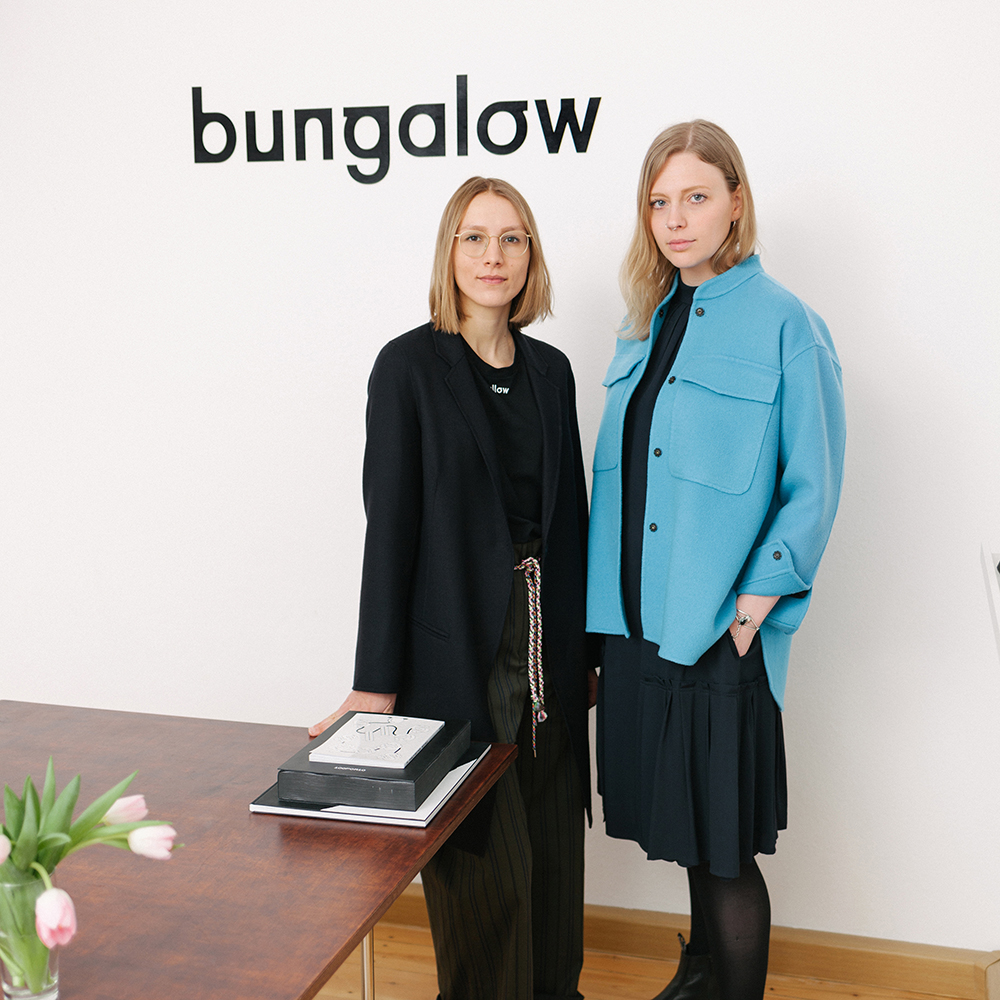 Laura Markert and Yvonne Moser
Co-Founders/Creative Directors
bungalow kreativbüro, Würzburg/Berlin
How a book on migration led us to travel to Las Vegas for Creative LIAisons and how that inspired us to start our own Design Studio in Germany.
We also love to collaborate and share ideas – so if you are reading this, don't hesitate to contact us.
And one last thing: We need more leading women in the design scene! Let's connect

Pablo Maldonado
Executive Creative Director
Wunderman Thompson, Dubai
A Traveling Story in Times of Lockdown
When you receive an email from LIA saying that they would be interested in telling your story in their next issue of The Insider, you know that you have a huge responsibility because you have to talk about something really engaging.
But the most logical topic was this unpredictable 2020, and how the world is changing. But is there anything interesting today in the fact that we wake up, work, eat and go back to bed? Well, let me tell you a little bit about me and how this year is probably the best year of my life.
READ MORE...

Behind every great ad...
Tell us your story.

We want the 90,000 readers of the LIA Insider to be inspired by the origins of your ideas - whether they were conceived after many weeks of creative purgatory or in a eureka moment.
Or share with us what happened after the campaign ran.
Everyone who was instrumental in creating or shaping a transformative idea deserves to get the publicity, as well as recognition from other creatives and industry professionals.
So please send your inside story to patricia@liaawards.com
Everybody loves a good story.