How Havas Chicago launched an installation during the pandemic. The tremendous thought that was put into how the installation was constructed - from the materials and colors used, to choosing the person who crafted it.
One month after debuting in Kansas City's Union Station, John Norman, Chief Creative Officer at Havas Chicago, sat down with two creatives on his team to go behind the scenes and discuss the creative point of view that guided the project.
Many service members sleep in a sleeping bag during their deployment. Tonight more than 37,000 Veterans will be back in one on the street.
To raise awareness of Veteran homelessness, Havas Chicago created The Battle Home, an experiential art installation in partnership with the National Association of REALTORS® (NAR) and Veterans Community Project (VCP). The exhibit recognizes the pioneering work of Mark Solomon, a Veteran and NAR realtor who founded VCP, which built a village of 49 tiny homes in Kansas City, Missouri, and provides support and services to homeless Veterans. Solomon was the recipient of NAR's Good Neighbor Award in 2019 for his positive impact on his community.
The Battle Home is a replica of one of VCP's tiny homes and was built with bricks made out of Veterans' actual sleeping bags. Every detail serves to educate the public about Veteran homelessness, create empathy and awareness of their experiences, and show people how they can help by supporting VCP.
The installation is outfitted with QR codes that allow visitors to experience the true stories of 11 Veterans' journeys from living on the street to living in a tiny home provided by VCP.
One month after debuting in Kansas City's Union Station, John Norman, Chief Creative Officer at Havas Chicago, sat down with two creatives on his team to go behind the scenes and discuss the creative point of view that guided the project.
John Norman: You know how much I love human truths. What was the universal human truth at the core of this project?
Brett Terblanche, Creative Director: Deployed service members spend three fourths of their time in sleeping bags and too often end up back in sleeping bags on the streets when they return home, due to a lack of understanding and support from society as they try to re-enter civilian life.
Lewis McVey, Group Creative Director: When a human truth comes as a bit of a surprise, has some sense of "Yes, of course, but I never thought of it that way before" – that's when you know you've got something special. Brett and the team uncovered an insight about deployed service members and their sleeping bags, and how too many homeless Veterans end up living out of sleeping bags on the street. That truth about the sleeping bag was the building block for the idea, and those bags became a literal building block for The Battle Home.
John: The replica was constructed very thoughtfully. Tell us what materials you chose to use and why, and about the craftsmanship that was involved.
Brett: We were struck by some estimates that over 37,000 Veterans are homeless on a given night in the U.S. It was important to us to create each brick of the house using real Veterans' sleeping bags. We created a design language drawn from the fabrics, textures, badges and fonts of the Military. The A-frame angles of the structure resemble the chevron shape of ranking badges. This language also comes to life when users scan the QR codes to reveal true stories in video that could be shared on social media.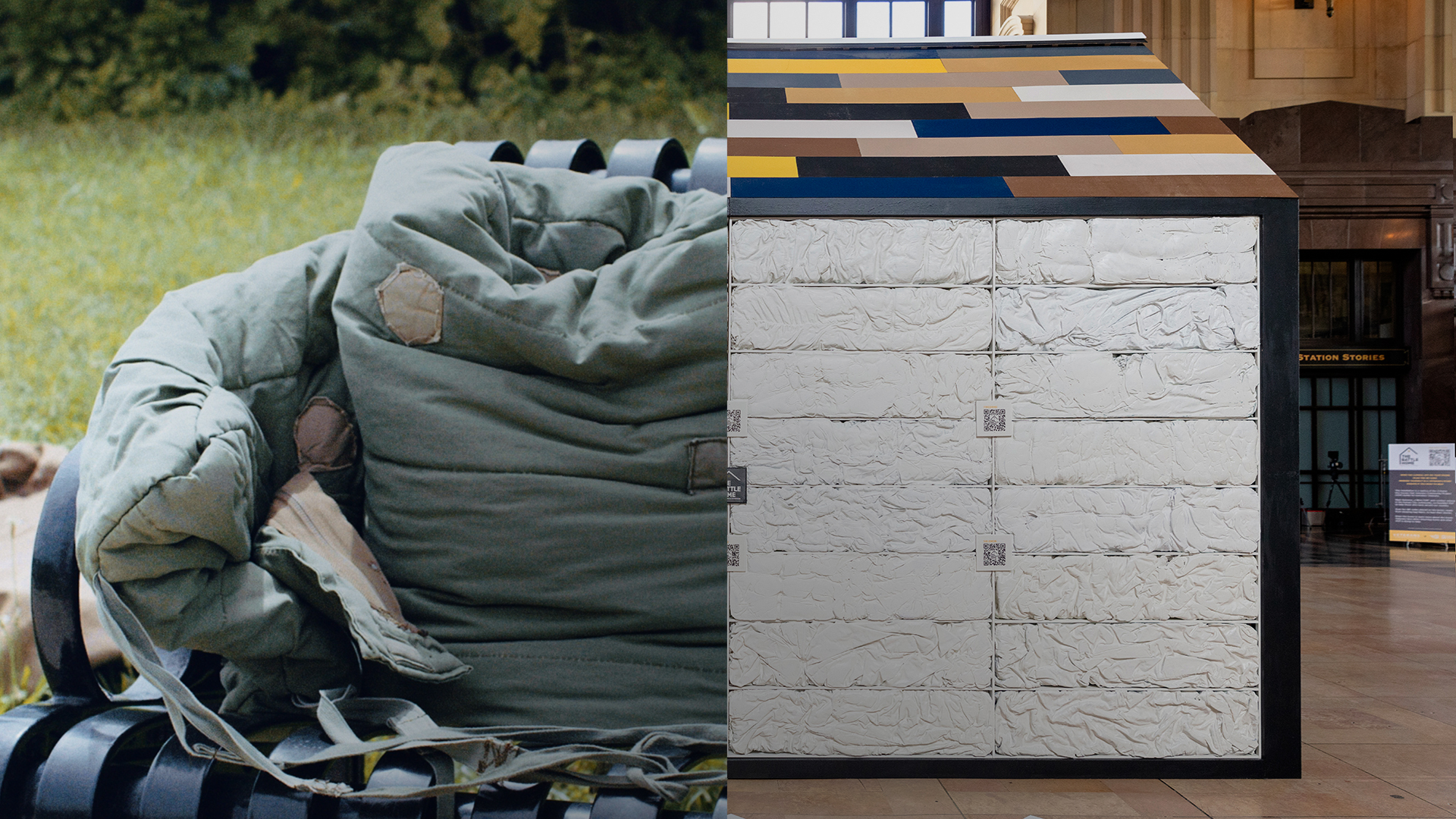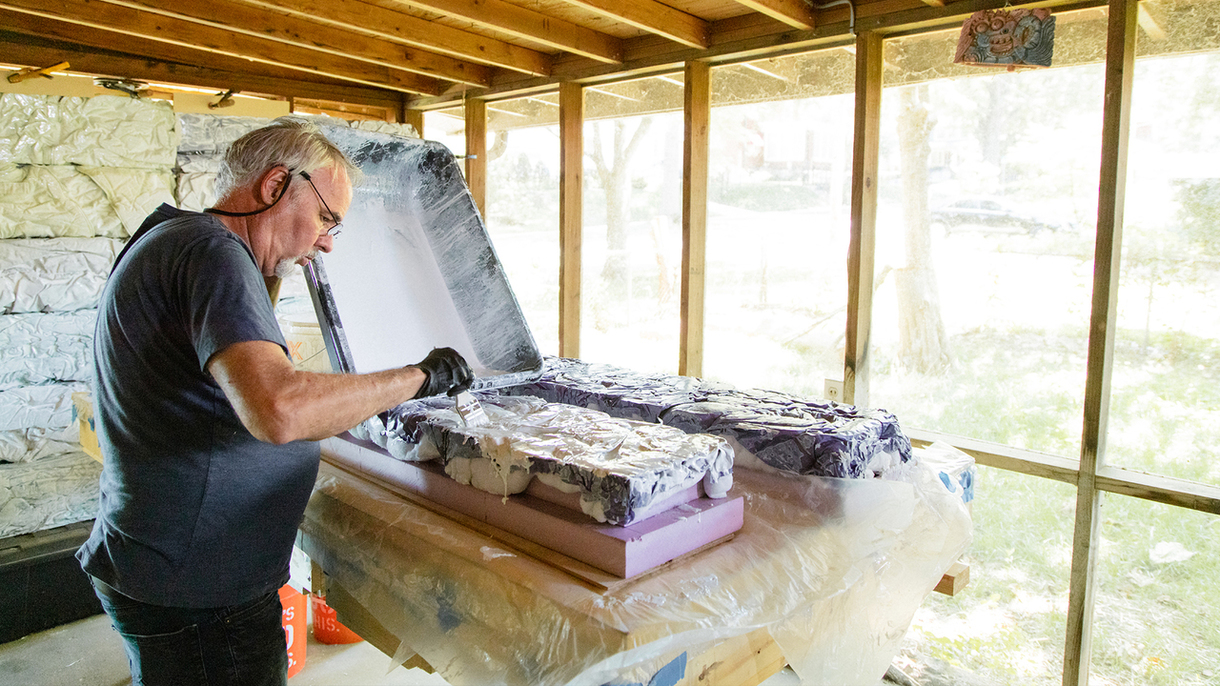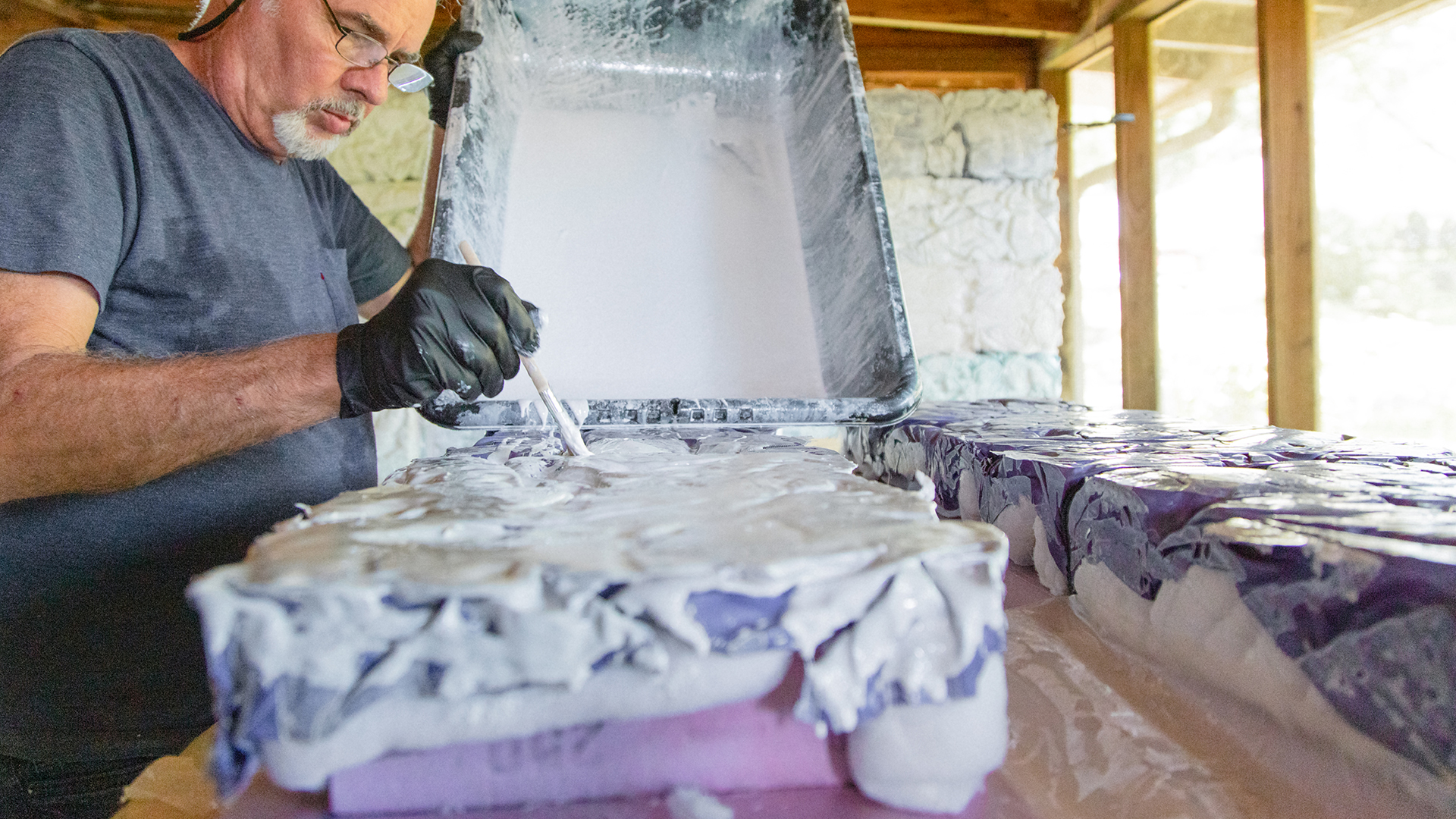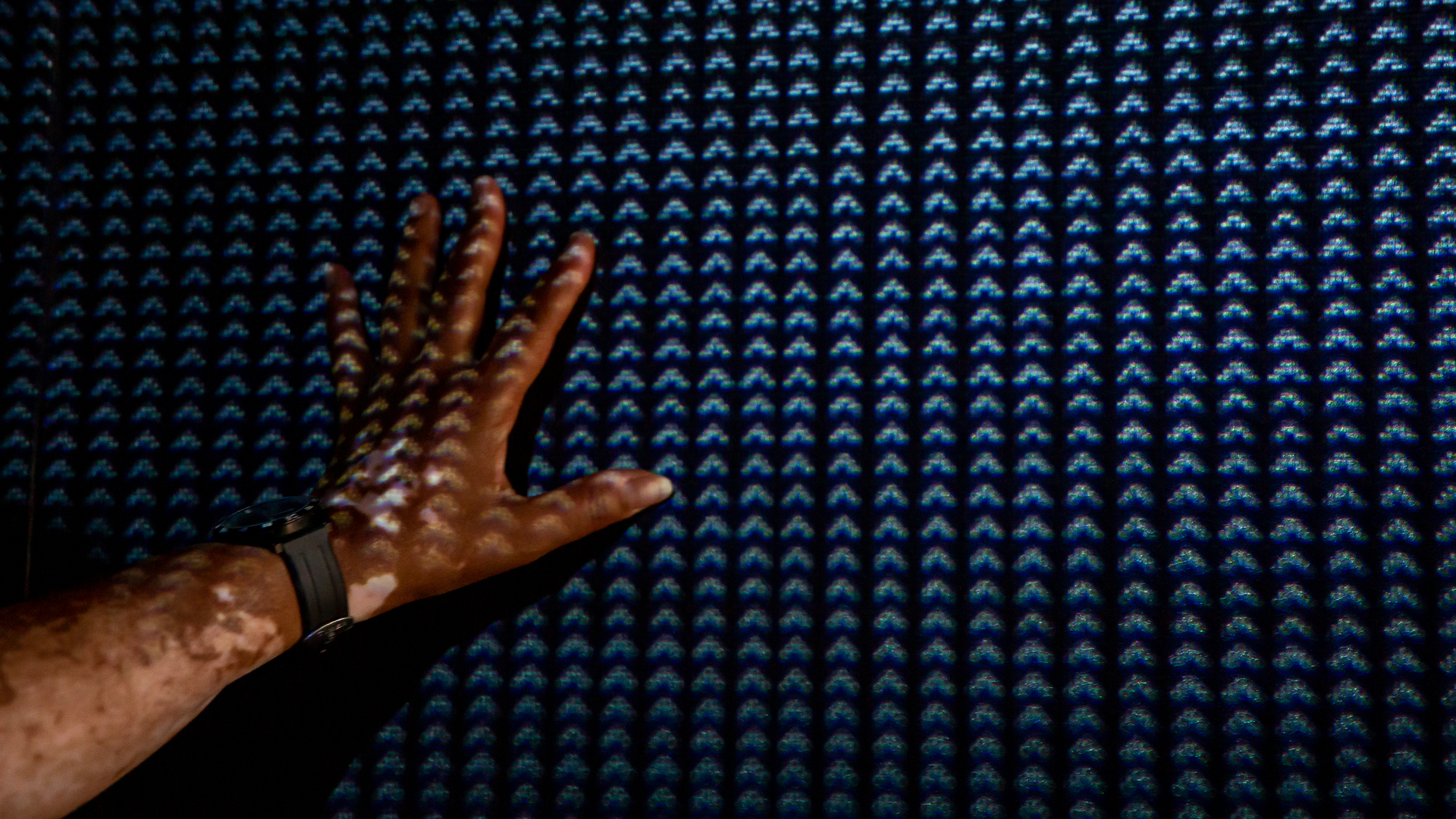 John: The stories of homeless Veterans could be told in a number of different media. What media did you choose and why?
Brett: The VCP village is comprised of tiny houses, so it was important to create a physical structure for people to get a sense of the community that Mark has helped build for Veterans. When you're asking people to donate, I find it most meaningful to offer people the chance to interact with the solution, making them more inclined to help. It was also important to humanize the installation, so we created scannable codes for the public to hear true stories and watch videos to learn more about specific Veterans' involvement.
Lewis: The house itself is the medium and every creative decision the team made is in service to the message. There are QR codes embedded into the bricks that unlock first- person stories on the phone in your hand, all shot in a documentary way with these amazing immersive soundscapes. To step into The Battle Home is to walk a bit in someone else's shoes, to feel their pain, their hope and their pride.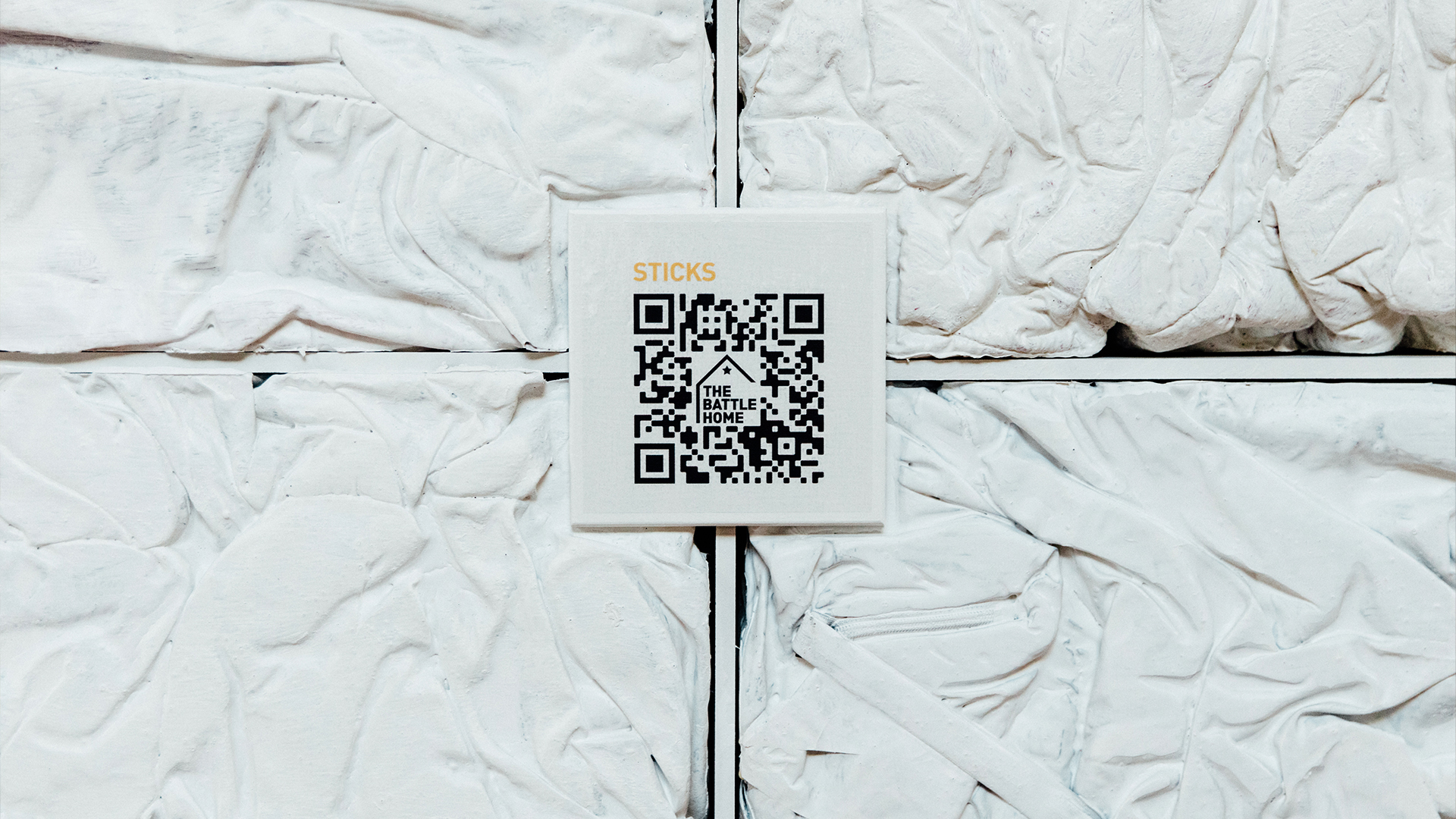 John: When the idea for The Battle Home first entered into the conversation, no one had anticipated a global pandemic. What was it like to launch a physical installation during this time?
Brett: Creating an installation in another state while overseeing the physical build through photos and FaceTime had its challenges – particularly when making sure each brick was crafted correctly and the scale was large enough to stop people in their tracks. But thanks to FedEx and the shorthand that comes from working with a cohesive team, we managed to get it done.
John: What was a key learning from the project personally and professionally?
Brett: Being new to Havas Chicago, this project exposed me to new people in the agency who I got to know really well. It also showed me how strong and resilient of an agency Havas is when faced with challenges like a global pandemic and looming deadlines. We pulled together as a team and found a way to always be kind to each other while creating a great piece of work. What more could you want from a workplace?
Lewis: I've always known this, but this project was a terrific reminder: advertising is truly a team sport. Everyone had a role to play in nurturing this idea and making this work come to life. Amazing effort and commitment across the board made this one great.
Closing:
After debuting in Kansas City this summer, The Battle Home will travel around the country to future VCP site locations. Meanwhile, the Veterans' stories can be viewed at thebattlehome.com on a mobile device.
For more information about NAR and the Good Neighbor Awards,
visit
nar.realtor/GNA
.

LEARN FROM A KID
A story of resilience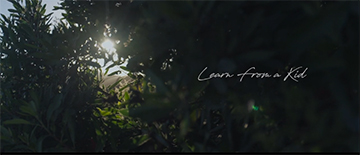 Simone Nobili made his international debut in the world of advertising in 2003, contributing to the creation of the global campaign for McDonald's "I'm Loving It", writing rap lyrics (in English and in Italian) and recording at the historic Record Plant studio in Hollywood, California.
Today Simone shared a film that is much more personal to him. A film not branded but purely created out of passion. A film about children all over the world being affected by lockdown.

The film originated from the words of a poem I wrote to my daughters Malena and Oriana (9 and 4).
They taught me that - despite the absence of physical touch and the aseptic robotic "new" reality - kids possess a very human and innate resilience. We, adults, can learn from kids and be inspired by them.
The film was shot and produced in true lockdown mode. Pre-production (scriptwriting, mood-boarding and storyboarding) was handled via WhatsApp and Zoom.
The actual filming took place in Topanga (western Los Angeles County) over two full weekends. We shot using a digital Sony A7S. The two little protagonists portrayed in the film are brother and sister in real life. We shot roughly 2 hours of footage and edited it down to 1 minute and 45 seconds. The VO was recorded remotely and chosen among 73 auditions across the US.
The original score was written by two musical storytellers that hail from Turkey (Matgri Music). We interacted with them via WhatsApp. We worked the same way when we did the grades and the mixing.
We 3 dots are three friends that come from 3 different disciplines (creative direction & screenwriting, direction of photography, editing and motion). There's me (Simone Nobili), Tobia Sempi and Mo Stoebe. We work as "one director" to create entertainment content.

We are currently working on a tribute video for Kobe Bryant and a short film called "Rotten Angel", to be released in 2021.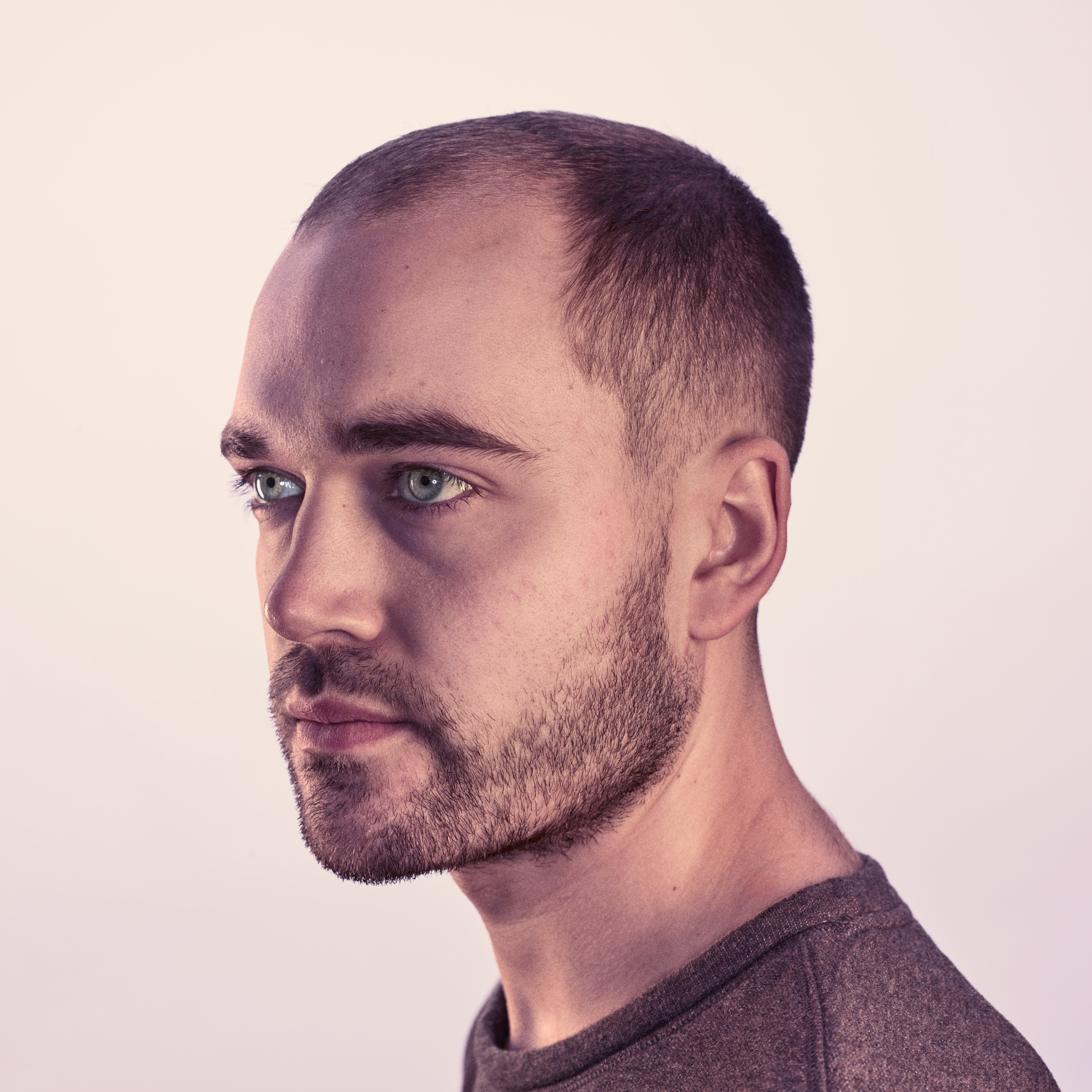 JAMES BARGENT


MASSIVEMUSIC, LONDON
James works as a Music Producer at MassiveMusic in London.
Since joining the Massive family in 2015, he has worked across a number of international brand campaigns including the production of a cover of Mad World for Acciona, a re- arrangement of the classic Mr Sheen theme, but also music compositions and productions for Shaun the Sheep, Strongbow, Nespresso.. the list goes on.
James has always had both ears on music.
There are four stages to a crisis:
The Storm, The Aftermath, The Reseeding, and The Harvest. We are now moving towards the final of those (hopefully). But unless we take a moment to acknowledge and learn from what happened during each stage - in culture, advertising and music - we may too easily fall back into old habits. From the NHS claps, to
stay-at-home music covers
and
beer brands giving back to bars
, I will lightly touch on some of the most positive insights using examples, and how these might inform our exit plan. Stay At Home.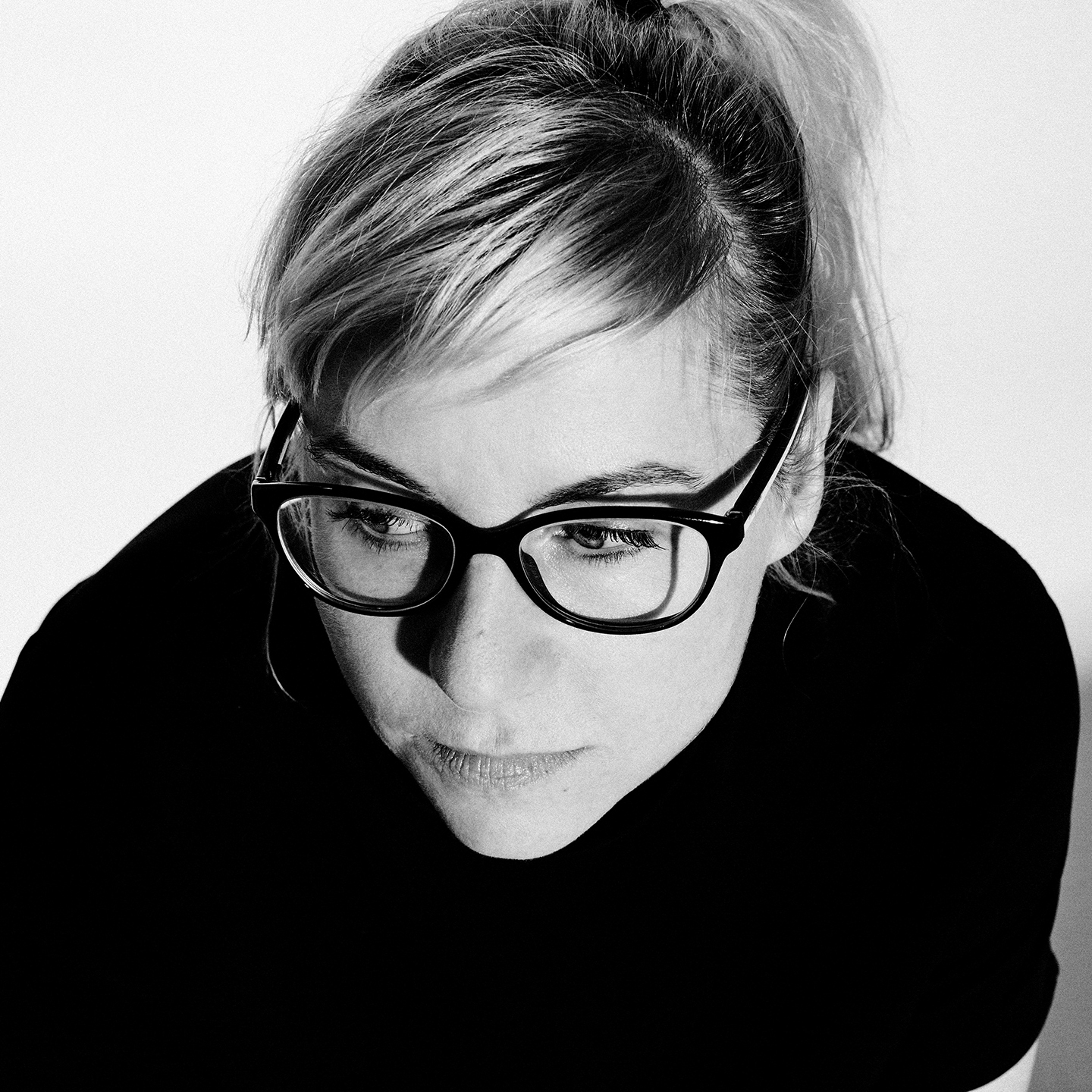 JENNY GLOVER


JUNIPER PARK\TBWA
In 1996 Jenny completed her law degree and to the delight of her parents, got a job as a lowly paid copywriter.
After spending 20 years working in South Africa she moved to Toronto and is currently peddling her particular brand of darkness as an Executive Creative Director at Juniper Park\TBWA.

Jenny co-founded Open Chair, the South African industry gender equity initiative.

Her finest achievements are daughters, Grace (7) and Ivy (5), who help her maintain her incredibly chic under-eye rings.
Bring it on Mr. Sorkin.
It's tough being a radio and audio groupie. Constantly under fire for being outdated and irrelevant, I've spent a good deal of time defending the category.
So, it seems appropriate to start this piece by thanking the makers of the excellent selection of series and podcasts for providing me with what I believe to be the greatest defence of radio and audio to date.
It's no secret that audio and video streaming services are giving audiences access to an unprecedented selection of exceptionally well-written stories. Marathon sessions with writers like Aaron Sorkin and Phoebe Waller-Bridge, have created highly 'literate' audiences with a taste for great storytelling and real opinions on narrative style, plot, storyline, and dialogue.

Turns out, reclining on the couch in sweats has made folks real sophisticated.
So, if this is the level of quality that our audiences are actively choosing to consume, how are we showing up and competing for their attention? A sad little serving of Family Ties isn't going to cut it.
The good news is that radio and audio are the ideal platforms to feed the cultural appetite for well-written stories.
GE Podcast Theater Presents Lif-e.after
,
JFK UNsilenced
, and
KFC Man Meals
are some excellent examples. There's an opportunity for advertising writers to tone up their flabby writing muscles and create work that gives brands a fighting chance in the battle for audience attention.
It's a terrifying and daunting challenge given the quality of the competition but it's also a brilliant gift. There's certainly never been a more exciting time to be a writer or a stronger case for convincing clients to create more compelling stories.
If nothing else this is yet another example of how we constantly need to remind ourselves of who we're up against.
Bring it on Mr. Sorkin.