LIA has partnered with Simone Nobili to bring you a series of seven amazing interviews with some of the legends of our industry.
Join the journey. Across oceans. Seven questions. Seven answers. All to help people in creative industries navigate their careers.
Your Captain? Simone Nobili.
Thanks for having me on board, amico mio!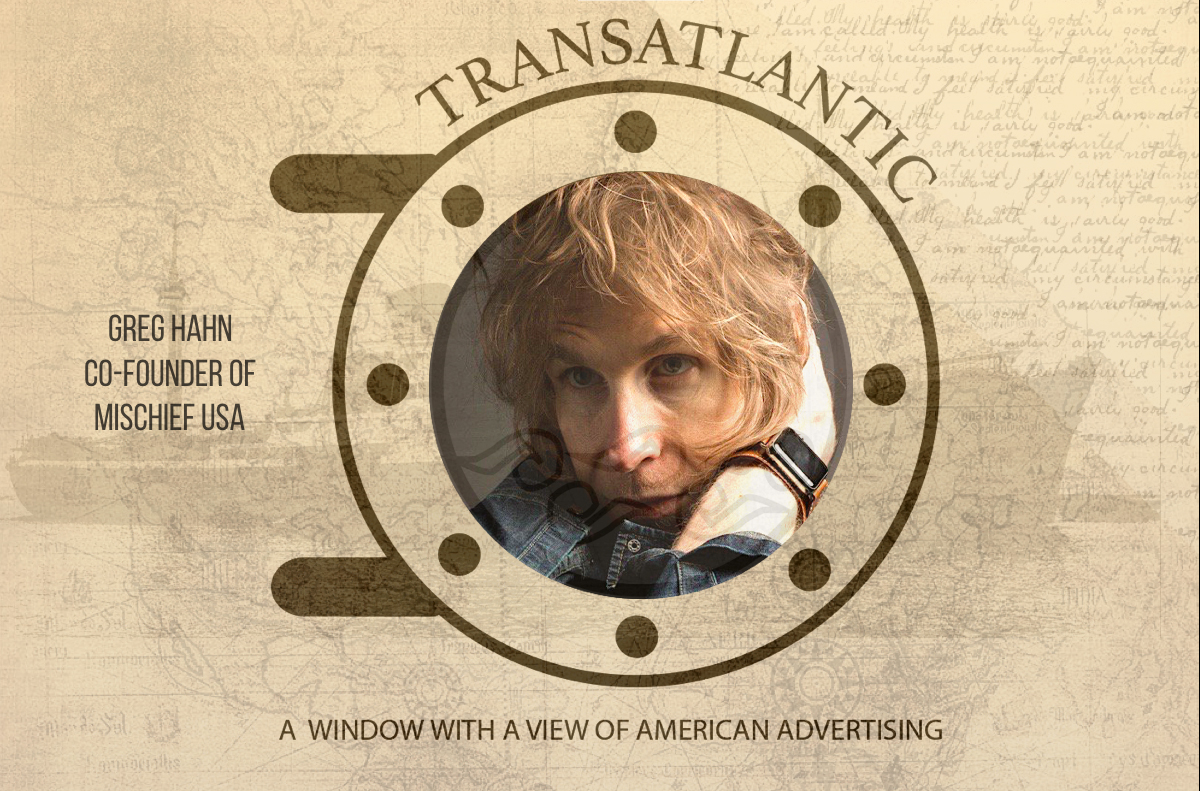 From beating his worst ideas, to an amazing campaign done during his junior years and killed mercilessly. The ocean of Greg Hahn, CCO of Mischief USA No Fixed Address Inc., is filled with creative vessels whose sails are blown by a wind called "Expression".