Marketing & Public Relations:
Patricia Censoprano
Senior Vice President -
Marketing & PR
patricia@liaawards.com
Telephone: +1 917 287 2824
Medicine Avenue podcast featuring Geet Rathi
09 November 2020
---
WELCOME TO THE NEW SEASON OF MEDICINE AVENUE

In this week's episode of Medicine Avenue - proudly brought to you by AdvertisingHealth and London International Awards - we speak to
Geet Rathi, Design Director of TBWA India.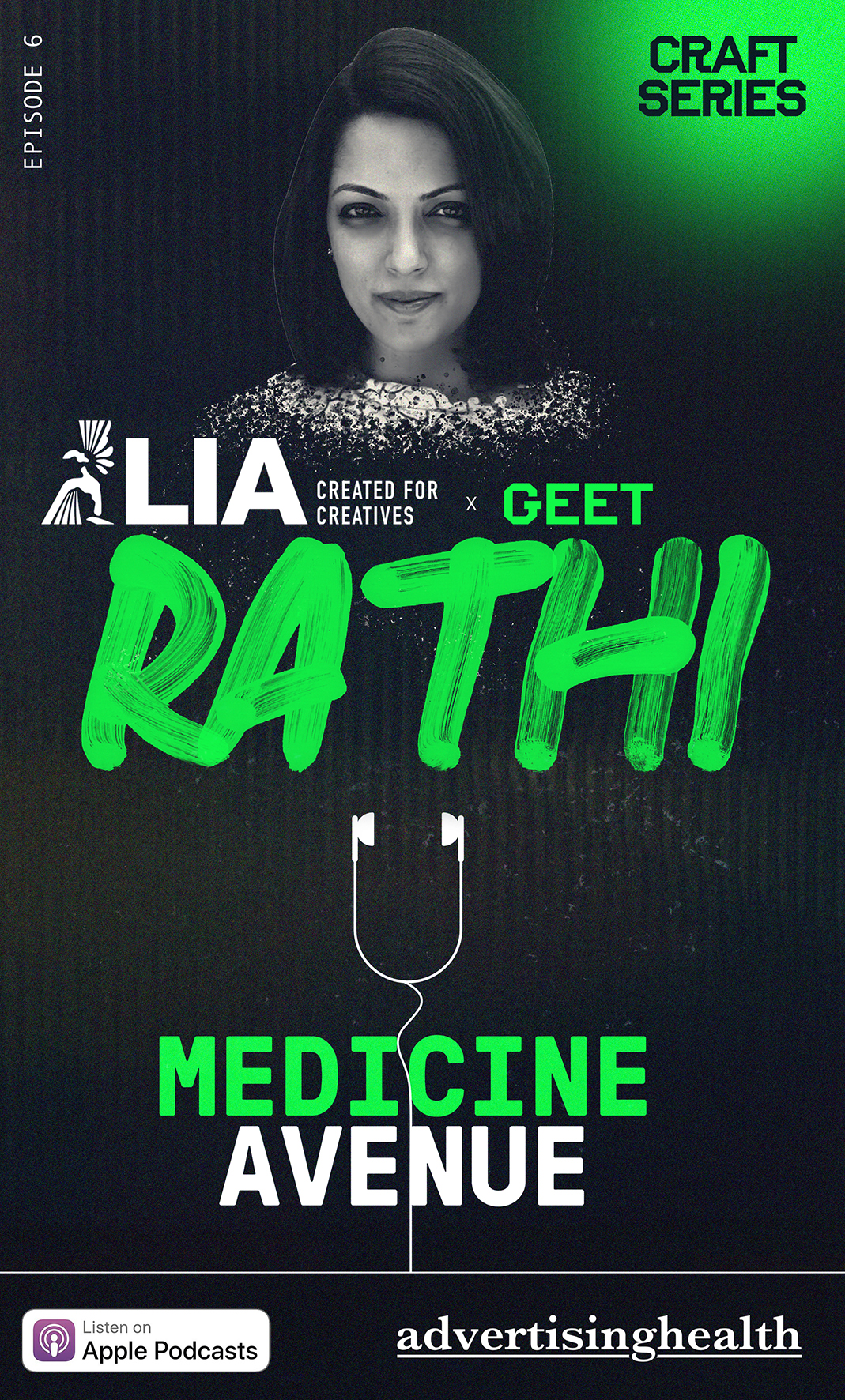 Geet is a multi-award winning creative leader, having won the United Nations Grand Prix for Good in Healthcare for
'
Blink To Speak
'
, the world's first eye language guide.
She is Campaign Brief Asia's 8th most awarded creative in India, and also plays an active role in growing and mentoring young women into future creative leaders.
Join us as we discuss how design and craft can play a crucial role in helping to solve some of healthcare's biggest challenges.
LIA is proud to be listed as one of the global award shows included in the Outcomes Creativity Index (OCI) ranking, ranking of pharmaceutical companies and prescription brands according to creativity and innovation.