Marketing & Public Relations:
Patricia Censoprano
Senior Vice President -
Marketing & PR
patricia@liaawards.com
Telephone: +1 917 287 2824
Garreth van Vuuren, MD/Founder of RAPT Creative Agency: Thriving During and Post-Covid
28 February 2023
---
THRIVING DURING AND POST-COVID:
CUTTING-EDGE CREATIVITY UNDERPINNED BY STRATEGIC INTELLIGENCE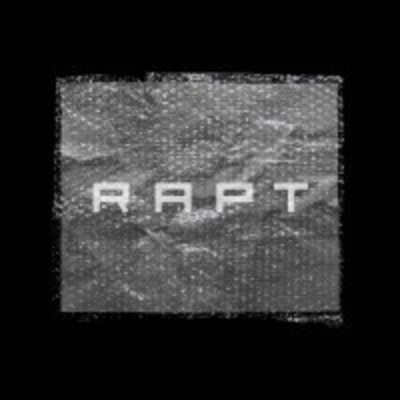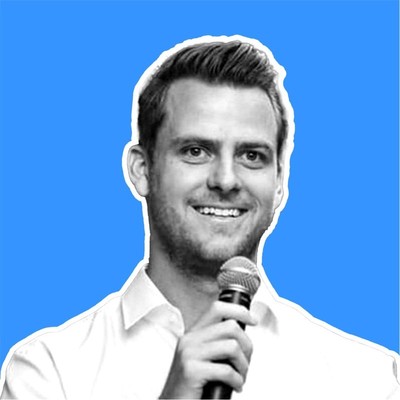 Pictured: Garreth van Vuuren, MD / Founder of RAPT Creative Agency, South Africa
We were in the eye of the storm with the rest of the world when Covid-19 went global in early 2020. Previously unstoppable businesses became shipwrecks in its wake, with the economy and normalcy forever changed. Our only refuge was an unused windowless recording studio, occupied by three people, and which resembled a humble little boat that continued its pioneering course regardless. We called her RAPT Creative.

This is the dramatic introduction Garreth van Vuuren gives the agency he founded just a few months before November 2019 (when the first outbreak of the disease was discovered in Wuhan, China), when he is asked to share how that agency was propelled to a 100% revenue growth year on year.
Van Vuuren is an epic storyteller, and as such he frames the milestones the team reached and the lessons they learnt in a far more entertaining narrative than you'd come across in many business journals.

Amidst the Covid-19 chaos of lockdowns, the shutdown of global air travel and tourism and, in South Africa's case, alcohol and tobacco and roast chicken bans, we leaned into the oars, steered into the swell, and tried a somewhat different strategy to keep the business afloat.

Instead of battening down the hatches, we recruited people with top talents from all walks of life. These were the strategists who knew how to negotiate the rough seas. The creatives who kept the sails strong by producing work with relevant marketable solutions that captivate the imagination. Digital that pitched fresh, new ideas to give the business an edge. And PR that made sure that our reputation and that of our clients remained intact.

When next we raised our heads to peek over the bow, RAPT Creative had sailed into a new era of business pioneers. And, by maintaining its momentum, at the close of 2022, RAPT Creative had grown from a boat to a fleet of ships. We started with a staff of three people and are now sitting at 43, evidence of our massive growth over the past three years.

RAPT Creative's success was recognised late last year (November 30, 2022) when it was named 'Small Agency of the Year' by Financial Mail's AdFocus; for 31 years the most prestigious awards presented by and to the South African advertising industry.

The theme for 2022's awards was 'Bounce Back' and RAPT Creative has every intention of continuing to bounce, or perhaps, given van Vuuren's boating and sea analogy, 'bobbing'. But how? According to van Vuuren, agencies need to focus on three areas for the foreseeable future:

Consistency, with a twist

Mature clients – and mature agencies – know that not every piece of work can have the same impact as those coming before it, or those following. However, roller-coaster performance trajectories make clients nervous. The key is consistency, but not in a way which sees the agency delivering the same quality of work, day-in and day-out. No, agencies must strive to consistently deliver a better product each and every time the client asks them to step up to the plate.

Invest in talent

Given all the variables impacting an agency's fortunes (as well as those of its clients), smart agencies will load their dice by investing in the best talent they can find. Not only will this ensure they find it easy to consistently deliver their consistency goals (see above), it builds pride and optimism, both necessary for a healthy corporate culture post-Covid.

Client diversification

With budget cuts and consumers tightening their belts, the concept of building a portfolio of clients in similar businesses or markets (which is what most smaller agencies do) is outdated. If you have the right talent, your teams will be able to apply and adapt their skills across diverse industry and product sectors, keeping true to the old adage 'don't put all your eggs in one basket'.